11 Beautiful Places to Go for 50th Birthday
WhatToGetMy Instructional Article
If this year marks your golden jubilee, a hearty CONGRATULATIONS to you and if you are reading this, it means you've chosen to celebrate your birthday in style. Fifty years is massive, it's no ordinary milestone and a vacation is definitely a great way to hit off your celebration. Whether you choose to be in the midst of nature enjoying its serenity, or up a skyscraper taking in the magnificent view of a city, we've got you covered. We've made a list of breath-taking 50th birthday destinations around the world that will leave you spoilt for choice.
Before we get into it, there are a list of articles that you might find interesting;
WHERE TO CELEBRATE 50TH BIRTHDAY
1. OKAVANGO DELTA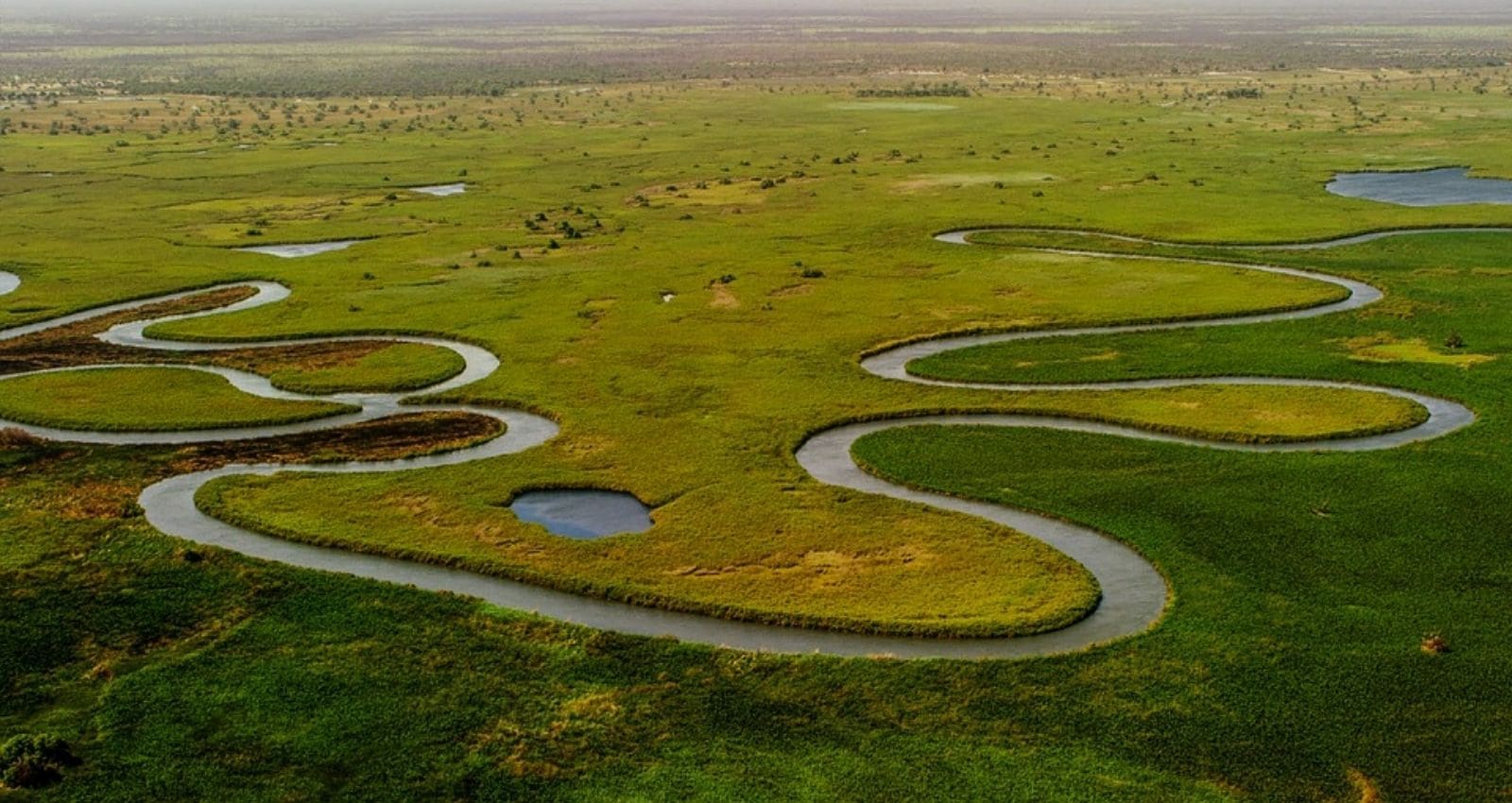 The Okavango Delta, located in the northern part of Botswana, is one of the country's main tourist attractions and was named a world heritage site in 2014. It houses a large concentration of animals both seasonally and permanently. According to the Okavango Delta Explorations, the Okavango Delta houses more than 500 species of birds, 1500 species of plants, 155 species of reptiles, and 160 species of mammals.
Wouldn't it be nice to celebrate your big 5 by checking out these magnificent creatures, especially the African big five at their habitats? You might love to visit the Moremi Game reserve that is located in the eastern part of the Delta.
It gets better with the varieties of well-rated resorts at the Delta. Some resorts house a good number of spacious thatched-roof chalets that are adorned with beautifully carved wooden and metal decor, air condition, nets, and other house furniture that guarantees your comfort. These chalets are also positioned to enhance your view of the wild while taking in the serene atmosphere of the Okavango.
However, most of these resorts cost more than $1000 per night and a few others cost more than $2000 per night. This might be inclusive of services such as; order-to-cook breakfast, safe parking, access to the pool, spa, and provision of minor essentials that you might be needing. It is not surprising that resorts at the Okavango Delta cost a fortune since they ooze luxury. You can read more about the Okavango Delta on Wikipedia.
2. BANFF NATIONAL PARK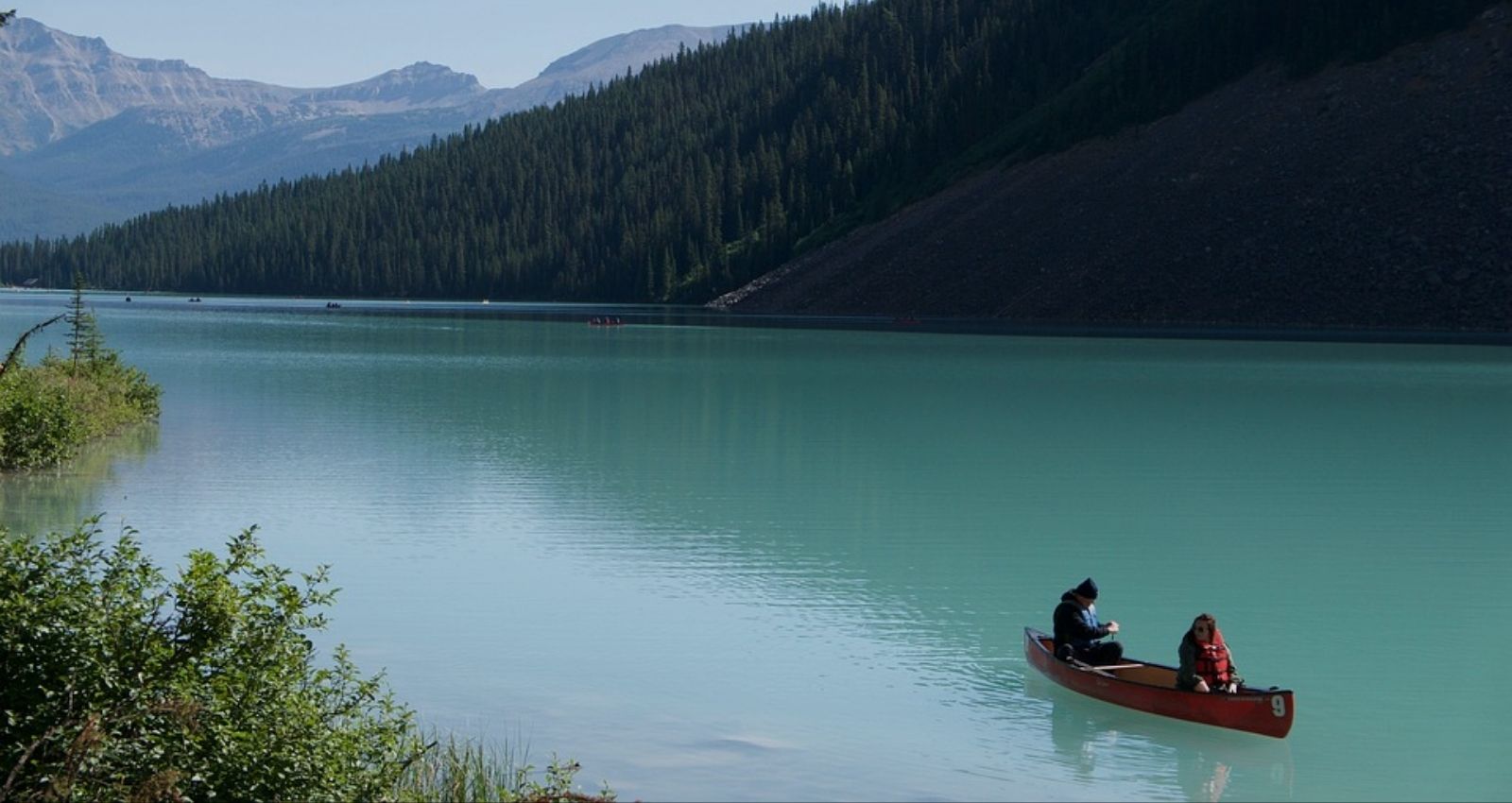 Take a trip to Canada's oldest national park, surrounded by rocky mountains and crystal colored lakes, you'll probably never get over how insanely beautiful this place is. Well known for its numerous glaciers and icefields and thick forest, Banff national park is home to diverse wildlife such as brown bears, Moose, reptiles, cougars, skunk bears, elks, big-horned sheep, and lots of beautiful birds.
This World Heritage Site is said to attract over 3 million tourists yearly and offers year-round activities such as skiing, hiking, ice skating, scuba diving, kayaking, and many more. The winter landscape will probably remind you of scenes in Game of Thrones.
There are a couple of luxurious hotels in Banff you might want to lodge in. Moose Hotel and Suites, Sunshine Mountain Lodge, Fairmont Banff Spring, and Rimrock Resort Hotel have so many positive reviews and cost roughly $150 per night.
If you choose to visit Canada's Banff National Park for a 50th birthday vacation, don't forget to go prepared to have fun.
3. KYOTO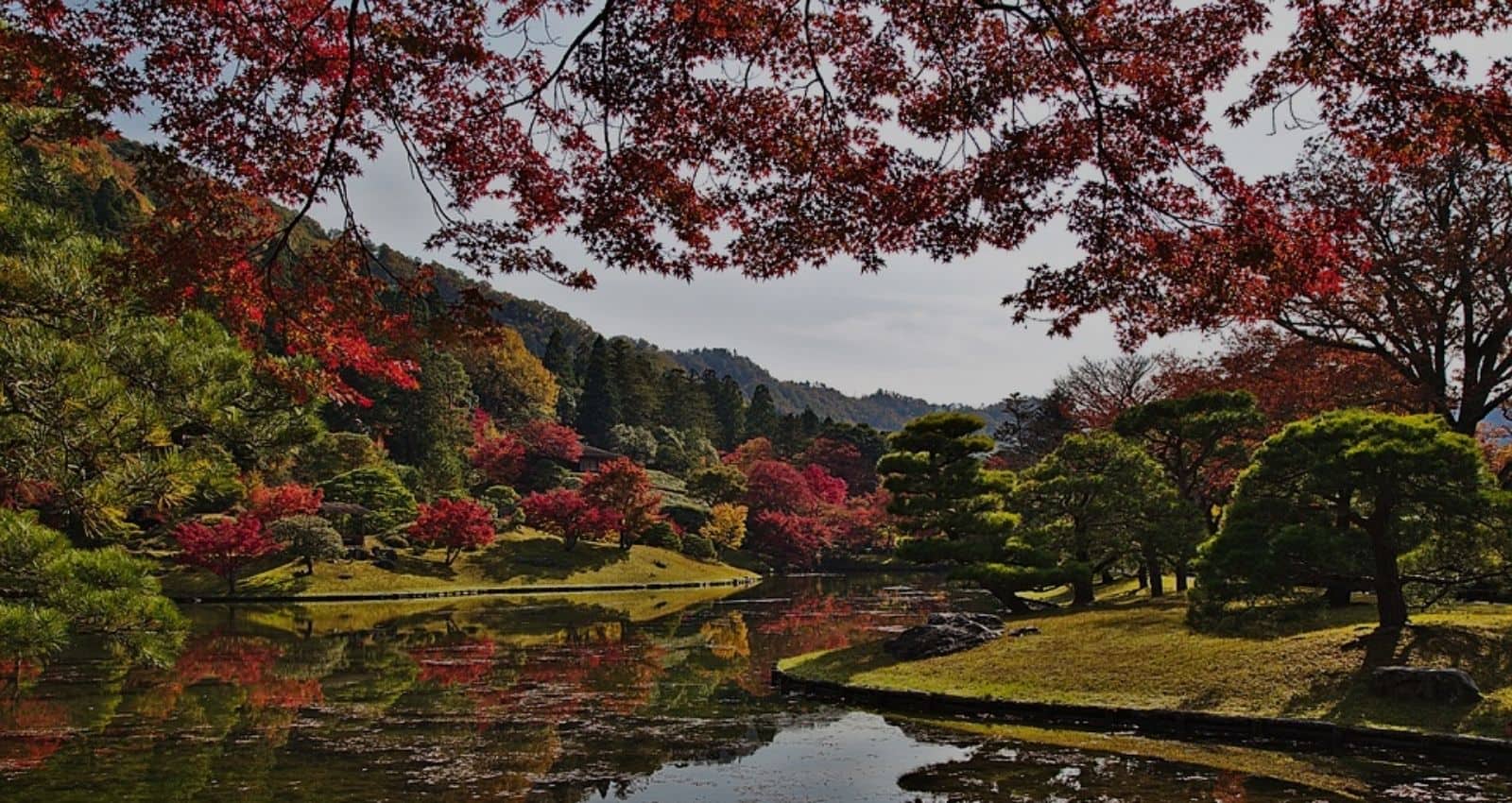 Get your kasa and geta and prepare to visit Japan. Kyoto city, once known as the capital of Japan has a lot of beautiful, historical sites that will keep you in awe. This city is considered the cultural capital of Japan and home to many temples, shrines, palaces, and gardens.
Based on the report of the Kyoto Prefectural Government as stated in The Mainichi online news, 87.91 million tourists visited the prefecture in 2019. These numbers are insane but it gives you an idea of how amazing this place must be.
For your 50th birthday adventures, some of the places to visit in Kyoto are;
Kin Kaku-Ji, the gold color temple. This Buddhist temple was originally built in 1397 and remains one of the iconic structures in Japan. The scenery is breathtaking and you will perhaps have a spiritual tingling there. It's always good to go when there aren't many tourists.

Fushimi Inari Shrine, famous for its rows of torii gates. The shrine is dedicated to Inari, the Shinto god of agriculture but particularly rice. The shrine is open to hiking and this has made it popular among foreign tourists.

Nishiki Market, popularly known as Kyoto's kitchen specializes in everything food and cookware.
Accommodation in Kyoto costs $100 or less per night depending on where you are lodging. Some 5-star hotels cost as much as $400.
4. MARIGOT BAY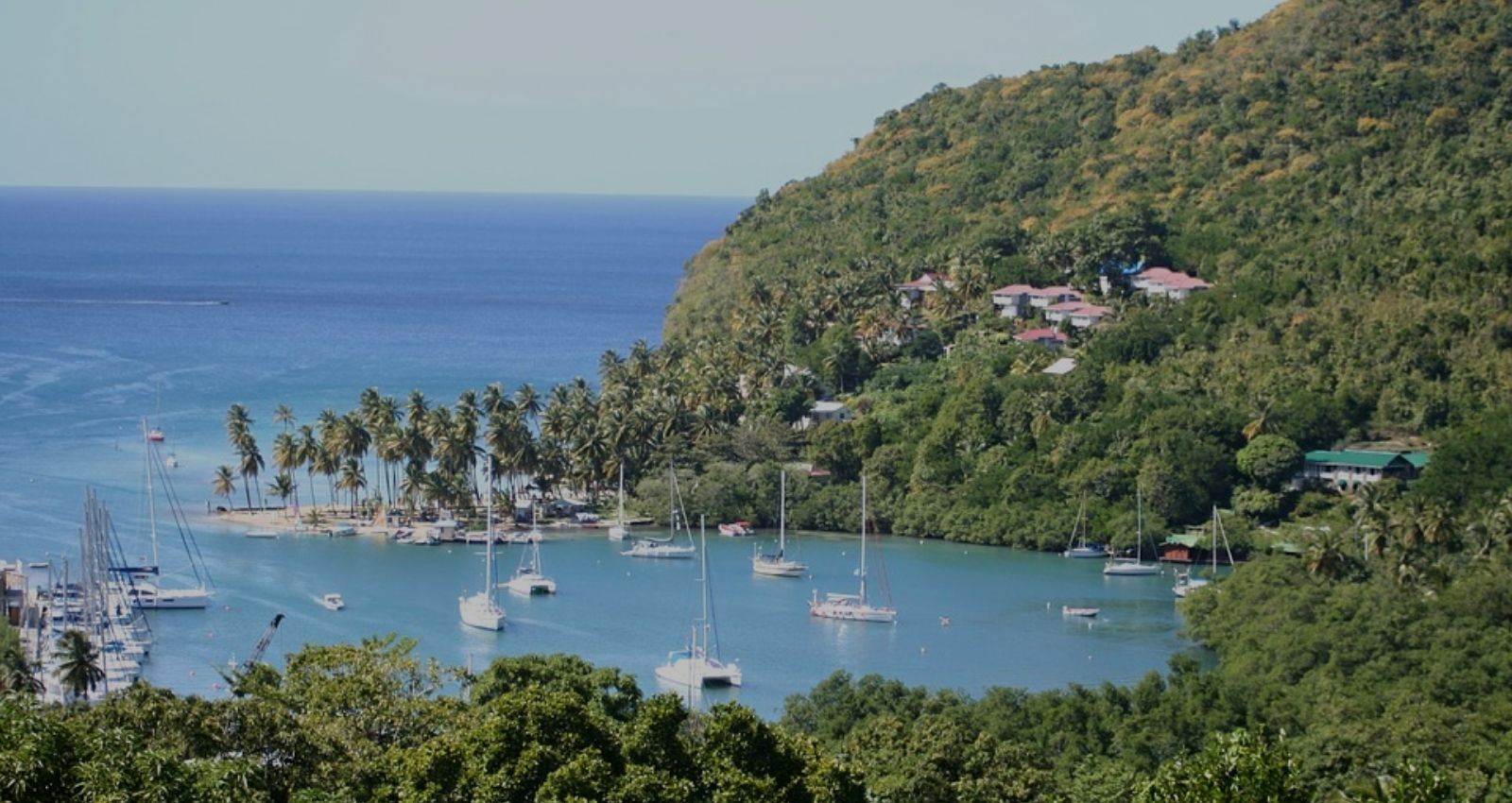 Although the Pitons are St Lucia's most visited site, Marigot bay is one of the most chilled places to celebrate your 50th birthday. Absolutely stunning. Well, it is said that your perception of the Island's beauty is dependent on the angle you view it from. For example, those that view it from surrounding hills speak more positively of it than those on the ground. Perhaps it's time to make your own analysis.
Marigot Bay is located on the western coast of St Lucia and it is known to be a place where the French and British navies fought a lot of battles. The surrounding hills, littered palm trees and flowers, white sand, turquoise beach, and anchored boats, are part of what makes this place beautiful.
While you are at Marigot bay, try to visit their rainforest, eat morning breakfast and evening dinner at a local eatery, visit the village and appreciate local crafts, spoil yourself to an island spa treatment, take an evening walk on the beach if you lodge close by and party on a boat cruise. You will love the place. If time permits, take a trip to other beautiful places in St Lucia such as The Pitons, Anse Chastanet Marine National park, Sulphur Spring park, and Diamond Botanical Garden.
Accommodation ranges from $80 to $400 per night.
5. DUBAI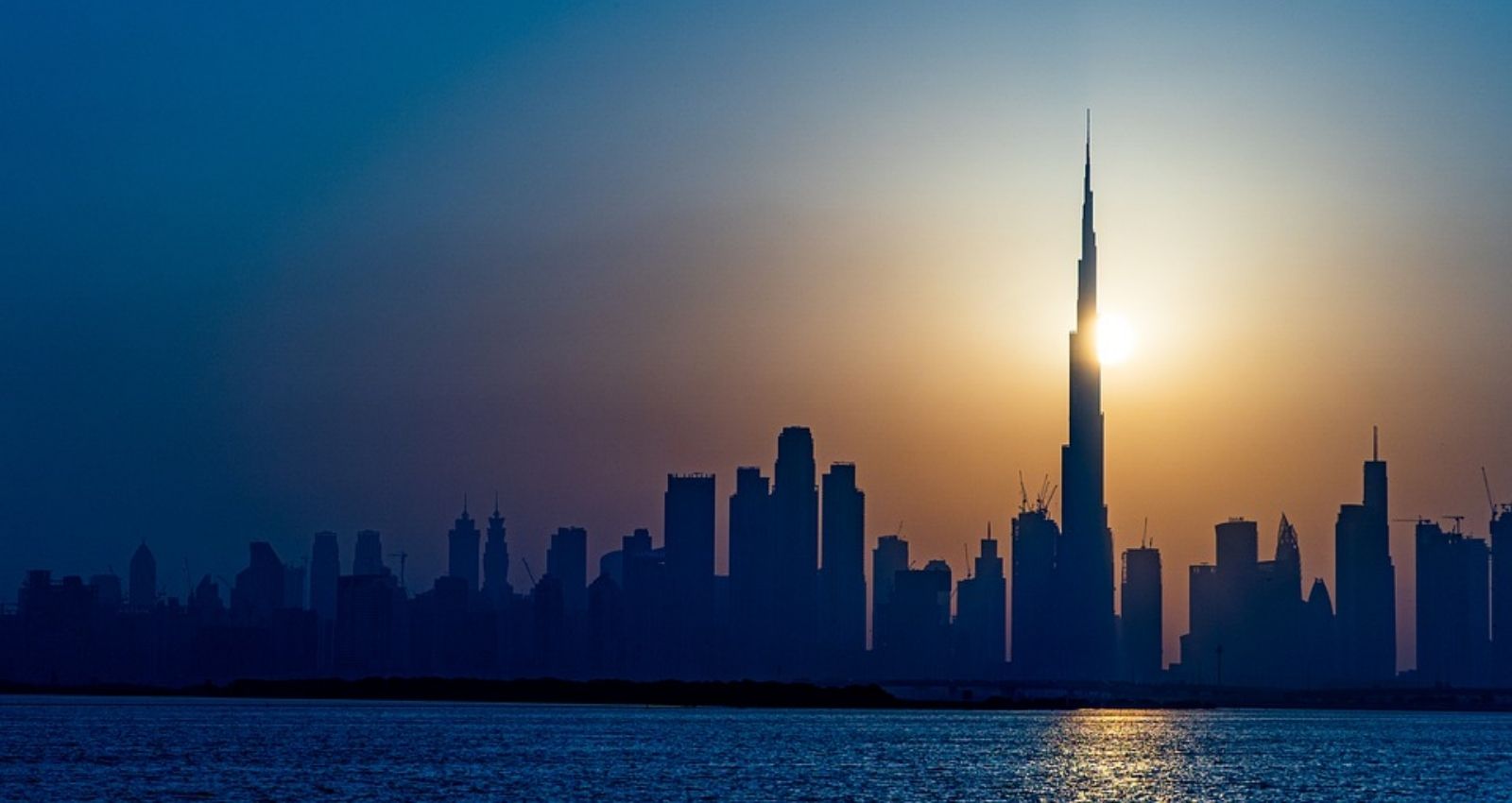 Did you know that as of June 2019, 330,000 Americans visited Dubai? Source: globalmediain
Top 10 sources of visitors for Dubai (Jan-Jun, 2019)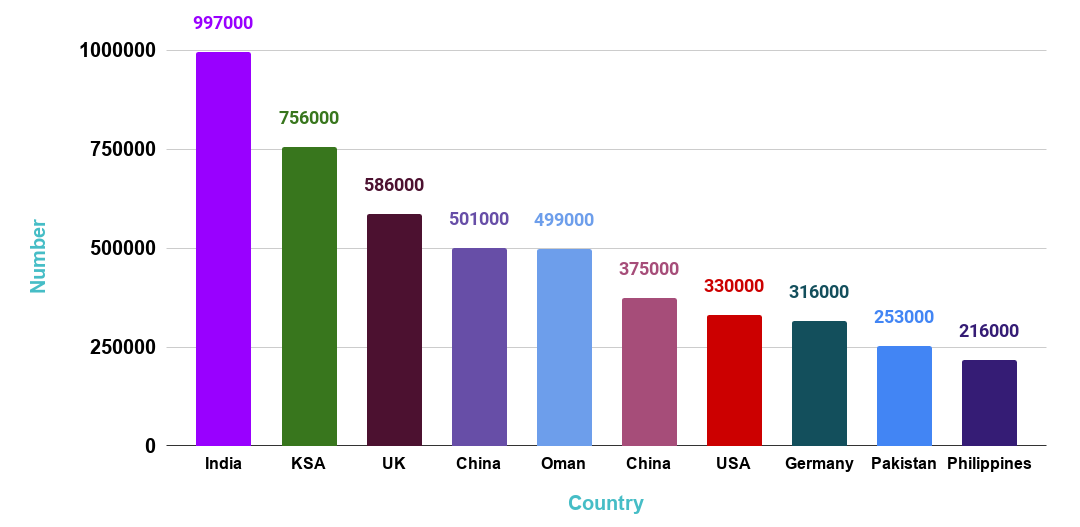 If you've not yet visited, then a 50th birthday getaway to Dubia sounds great!
Dubai has earned the nickname "city of gold" for its fast-growing gold trade, dazzling night view of the city, ultramodern architecture, magnificent skyscrapers, and luxurious shops. It is not surprising that millions of people flock to this city to explore its beauty.
Apart from oil reserves, the emirate generates revenue from tourism, aviation, real estate, and financial services.
Dubai is also the most populated emirate in the UAE and most of its populations are expatriates as it is for the entire country. This might be surprising because the UAE is an Islamic country. However, they are a fairly liberal society and this has helped their economy.
If you are wondering what to do in Dubai, start by pampering yourself to a few days of luxurious living at one of the emirates skyscraper hotels and watch the sunrise and fall over the city. Go on camel rides in their desert safari and perhaps try sandboarding too, it is an experience worth having. Explore the emirate on hot air balloons and behold the splendor of the city; walk on the city's beach and lastly, do not forget to visit the emirates market.
6. VATICAN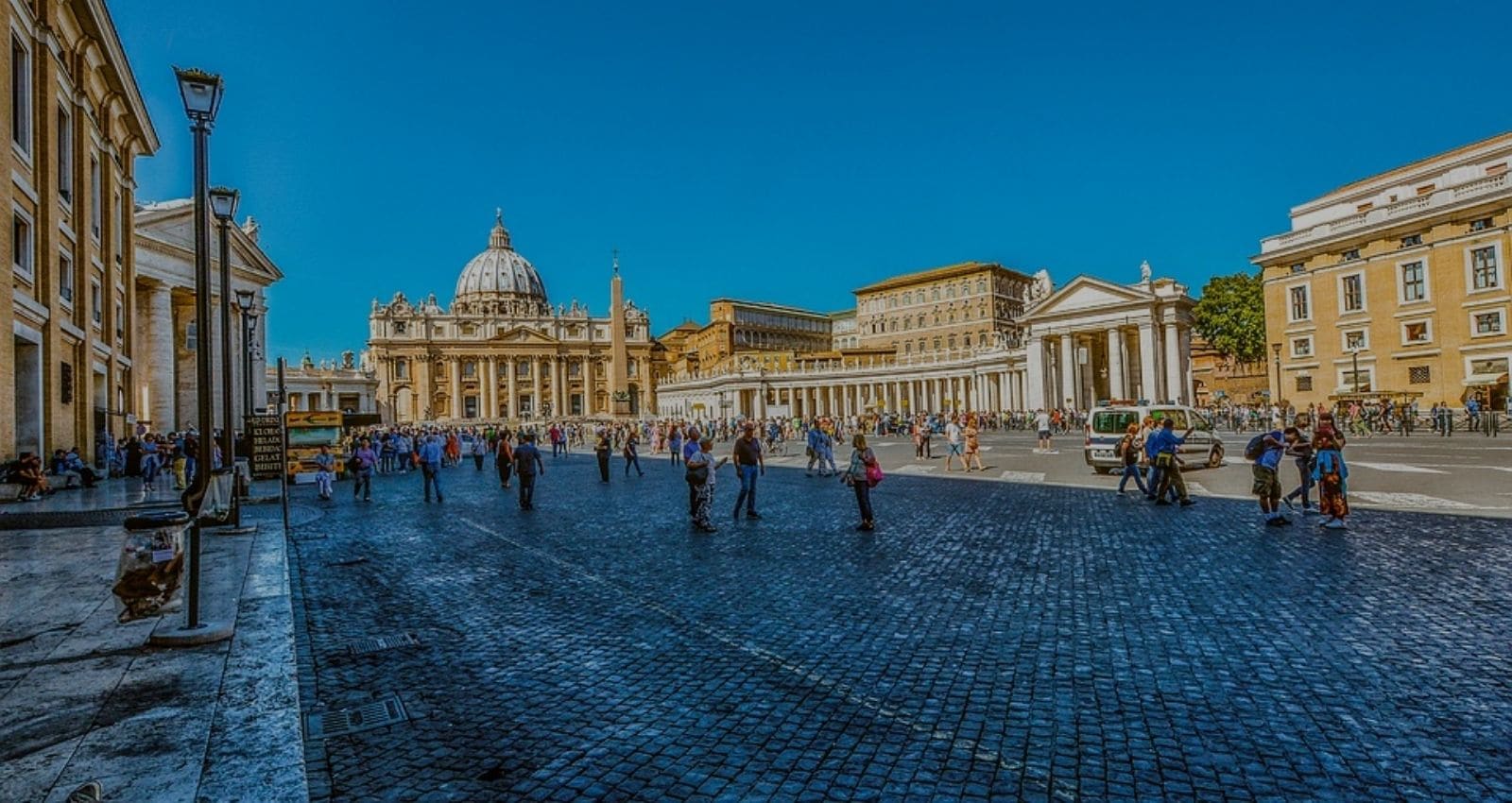 Have you ever wondered what Vatican city looks like and why it is so revered? Perhaps it's time to take a 50th birthday trip to the Vatican. It would have been a trip to Italy but the Vatican gained its sovereignty in 1929. However, it is in Italy, or better put, it is a country within a country.
Popularly known as the Holy City, the Vatican is home to the Pope who is the head of the Catholic church. The Pope also rules over the Vatican which makes this little country a monarch state. This religious city bears many historical sites that continue to attract spectators around the world. For some visitors, they come to get some blessing or a feel of divinity and for others, it's either out of mere curiosity, a quest for knowledge, or to tick a bucket list. You can learn more facts about the Vatican in History.
Some of the places to visit are;
St. Peter's Basilica believed to be the burial place of Peter

Sistine Chapel is said to be the pope's domical chapel. It is also where deliberations to elect a succeeding pope are held.

Vatican Library.

Pinacoteca. This place contains so much art from middle age to contemporary works. It is said to have Da Vinci unfinished St. Jerome

Vatican Garden.
Since the Vatican is in Rome, try to explore Rome. Check out the Colosseum Arena and perhaps go for the underground tours. The Dungeons might be worth seeing.
Accommodation in Rome ranges from $50-$300, it all depends on where you are lodging.
7. CAPETOWN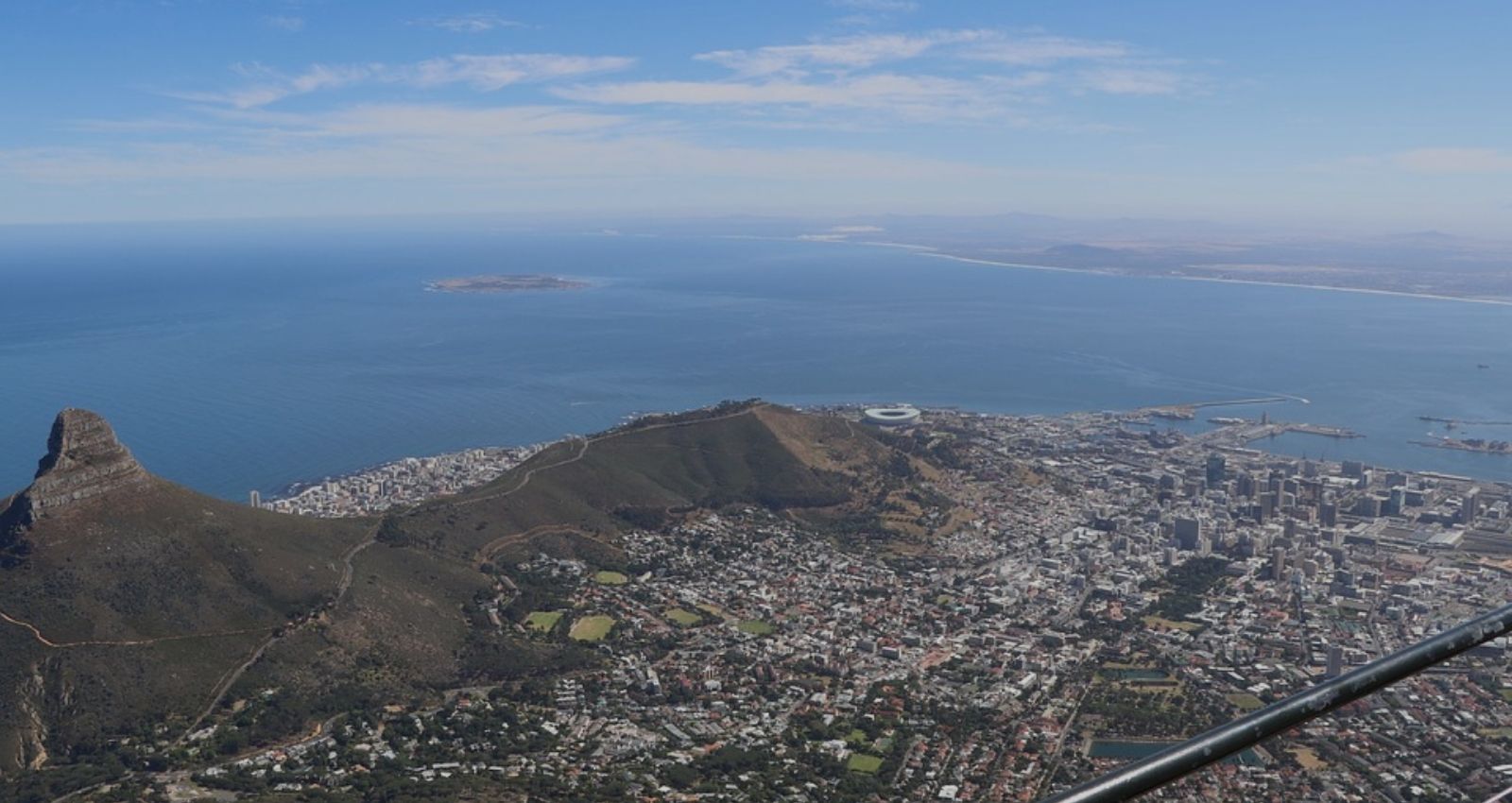 South Africa remains one of the best countries in Africa to tour and Capetown is one of tourist most-loved destinations. The beaches, weather, mountains, planning, and social events are part of what keeps this place buzzing with tourists. Capetown is almost addictive, it is arguably the best place to celebrate your 50th birthday if you've never visited.
Capetown, also known as the 'mother city' is said to be the first place where Europeans settled in SouthAfrica. First the Dutch with agriculture, followed by the French with local architecture and then the British with governance. They all saw the land as fertile, conducive, and full of potential. Capetown is also famously known for Robben Island which served as a place where prisoners were kept if found guilty of a criminal offense, including political offenders. Read more about Capetown on Wikipedia
Some of the places to visit are; the table mountains, Robben island, bay beaches, Chapman's peak drive,  the castle of good hope,  district 6 museum, and Bo-Kaap. Their historical sites will sure leave a print on you just like history does to those that care enough.
Part of what makes an adventure great is trying out new things. Try out local cuisines, get in touch with certain cultural practices such as local dance, songs, stories, and art. You will also fall in love with their street art, cafes, outdoor eatery, chilled vibes, and friendly nature of indigenes.
Accommodation in Capetown costs from $100 – $300 per night.
8. MELBOURNE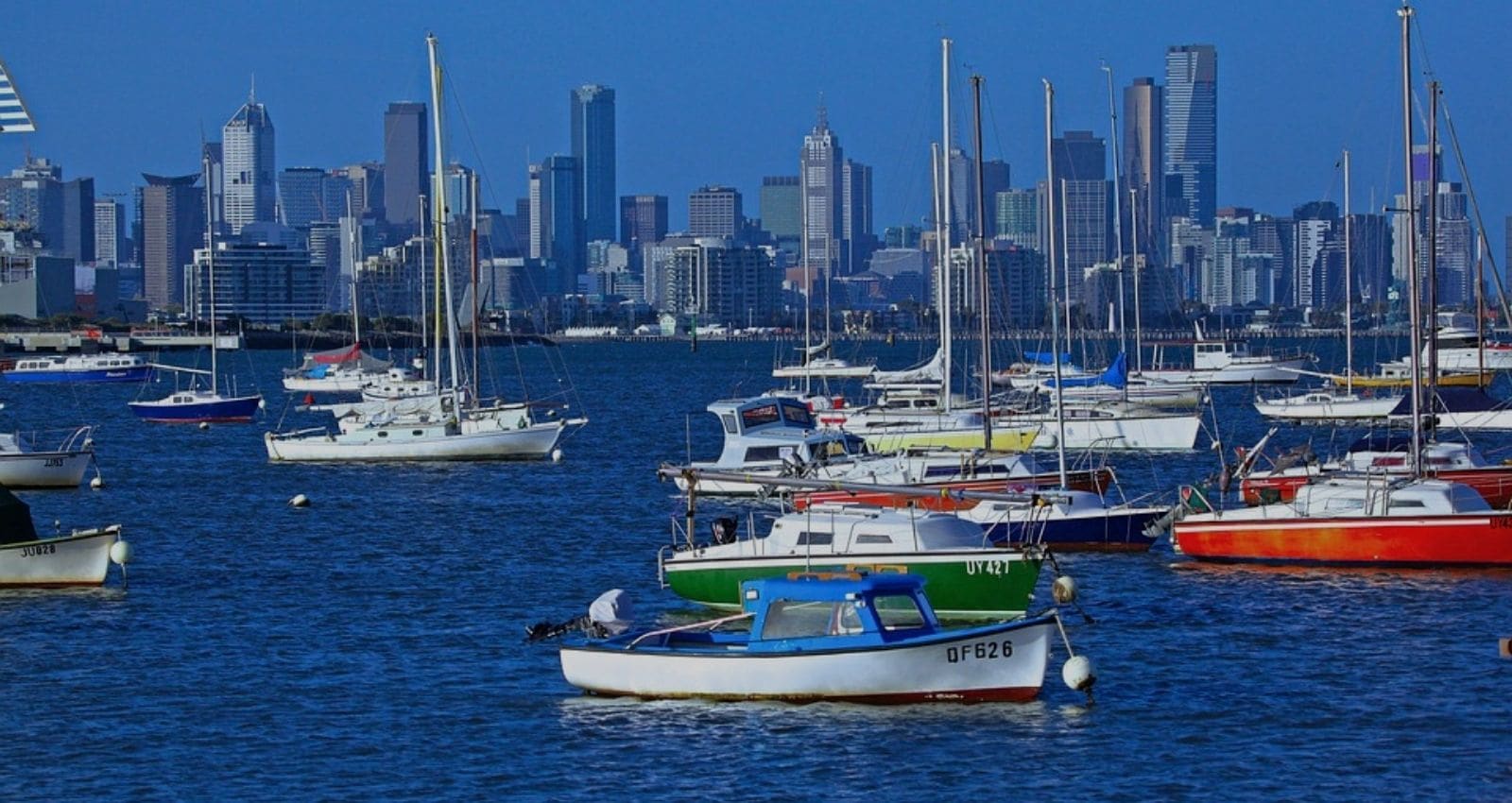 A 50th birthday getaway trip to Melbourne will sure leave a happy memory in your archives. What you will love most about this place is its calm vibe just like in Capetown, Southafrica, or Swakopmund, Namibia. No matter how crazy a day might seem, it is just never crazy enough to get you ruffled.
There is so much to love about Melbourne; November horse race, concerts, cricket games, botanic gardens, outdoor cafes, art centers, and many more. Melbourne is called the cultural capital of Australia and for a good reason. The street arts are legendary and add a lot of beauty to this city. Street music is popular too. It is not uncommon to see upcoming artists share their talents with bystanders. What of live concerts and festivals? Melbourne dishes out enough fun to keep you addicted to the city.
Some of the places to visit while on vacation are; Federation square, Eureka tower, queen Victoria gardens, the botanic gardens, national sports museum, Arcades and laneways, docklands, and the parliament house. There are many more to see if time permits you.
Well known and rated hotels in Melbourne cost on average $200 per night. It could be way less or more depending on your choice of accommodation.
9. MALDIVES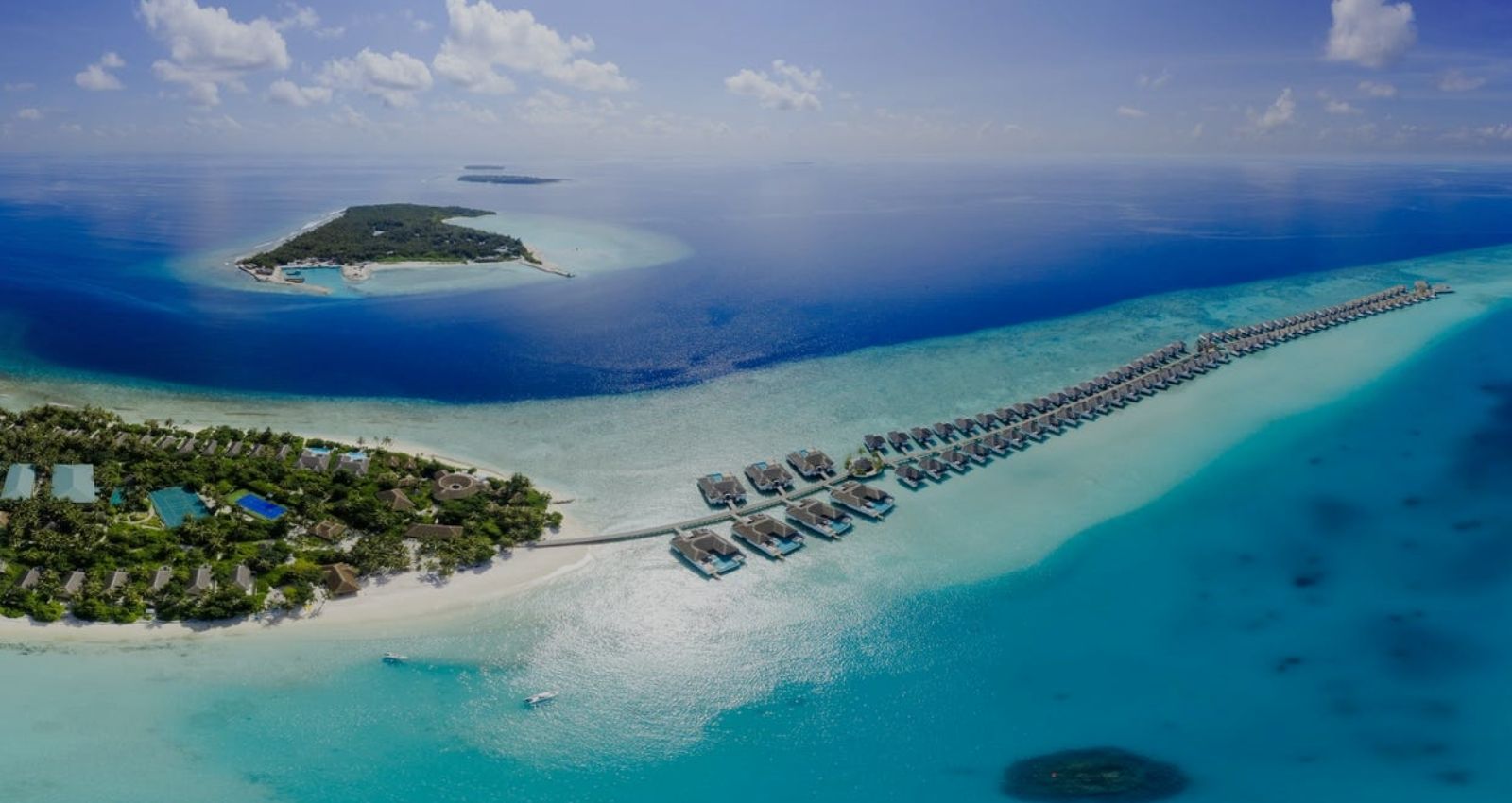 This tropical paradise is increasingly becoming the 'go-to' destination for a romantic getaway and beach lovers. The Maldives is a collection of Islands in South Asia in the middle of the Indian ocean.  Surrounded by vegetation, white sand beaches, and beautiful reefs, it is not surprising that this small country has become one of the best holiday destinations for tourists.
Every habitable island of this country is worth seeing and the likelihood of you touring all of them in a week's vacation is very possible. But it would be nice to leave some adventure for your next visit.
Male is the capital of Maldives and as part of the central island, it where many government institutions and businesses are situated. When you are at Male, you can visit the national museum, local market,  fish market, and grand Friday mosque. Most tourists spend most of their time on other islands because those are where the resorts are situated.
Some of the most visited sites in the Maldives are; Banana reef, Emboodhu Finolhu Island,  COMO cocoa island, Alimatha Island, HP reef, Utheemu Ganduvaru, Huraa Island, and many more. It is one of the best places for sea diving.
Prices of accommodation vary so also the quality of the accommodation. Start your budget at $150 per night. It could be way less or double the price based on demand and popularity.
10. CORFU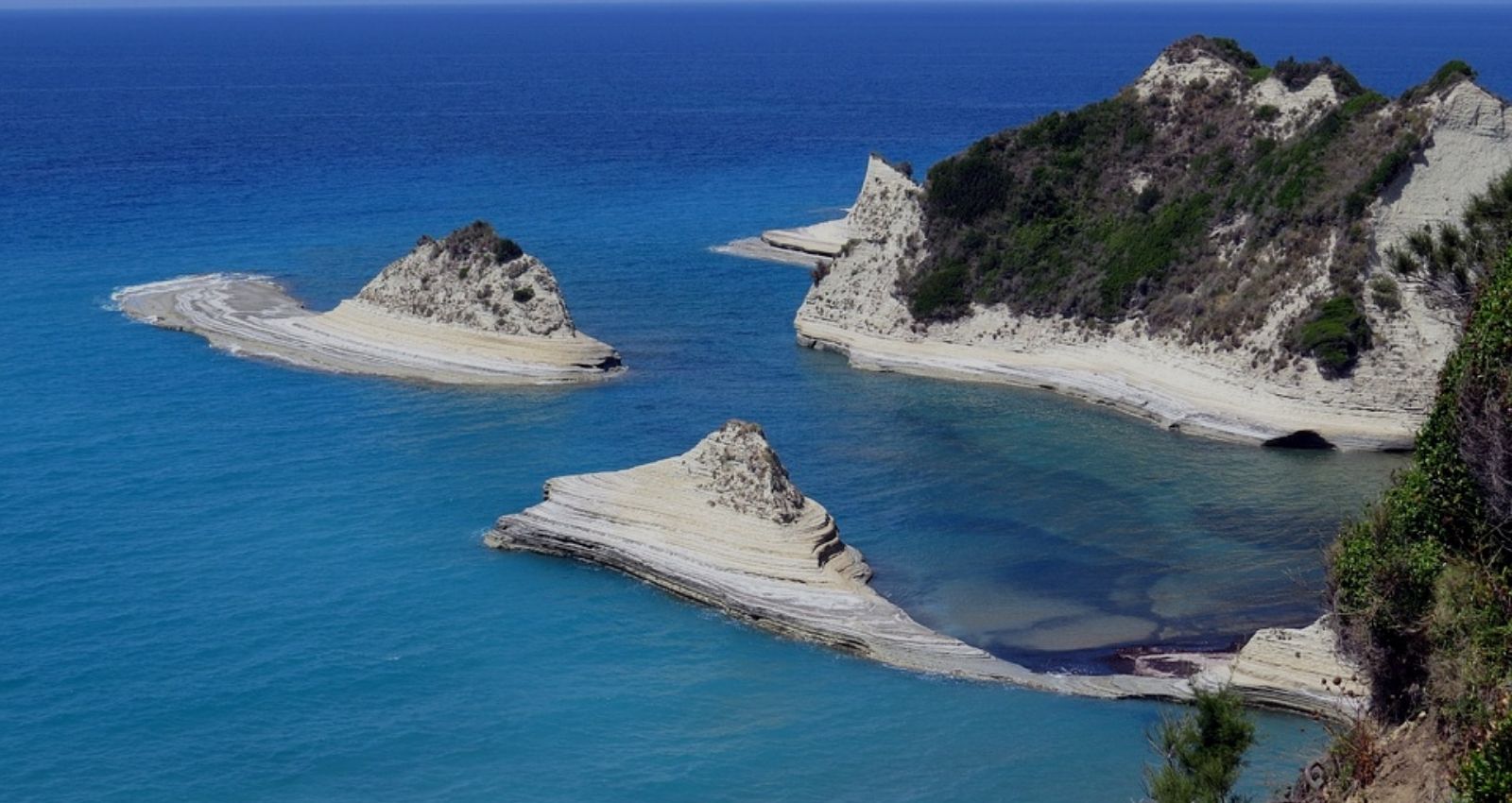 A trip to Corfu, one of the most beautiful islands in Greece will keep you dazzled. Surrounded by beautiful beaches and mountainous views, this Island has become one of tourist's favorite destinations in Greece.
The capital, Corfu town is a world heritage site. Paleokastritsa is where all the magic is. This small beach is considered to be the best in Greece. The scenery is breathtaking and that's why it is popular, often crowded. There are other great beaches in Corfu that are worth exploring, with beautiful reefs and caves.
You can enjoy boat rides, go for a cool swim, explore the reefs and caves, walk on the beach, or chill in one of the bars and sip something nice while taking in the beauty of Corfu Town. Your chances of enjoying your 50th birthday celebration in Greece are high.
11. VIRGINIA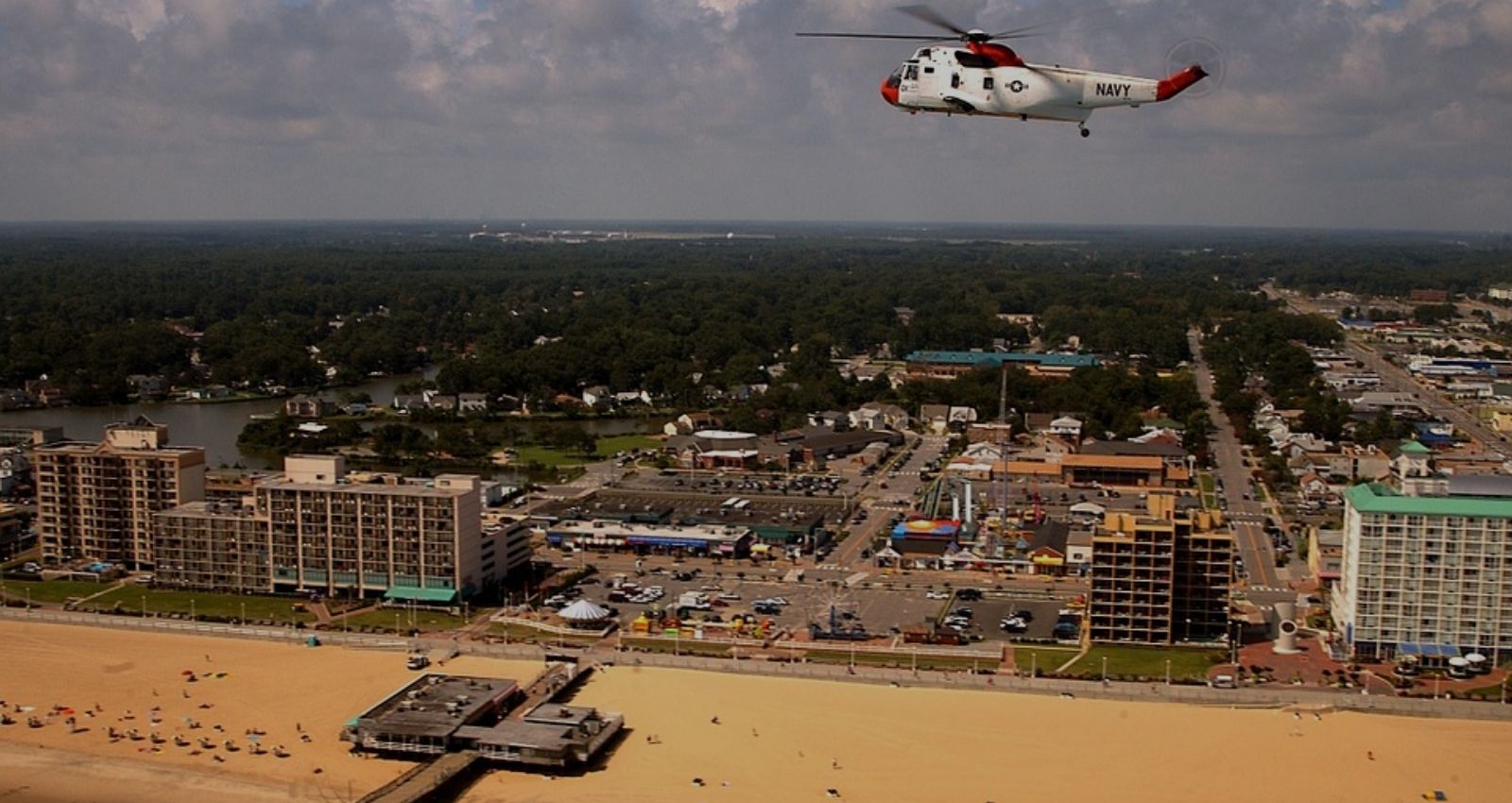 Popularly called the birthplace of the nation, Virginia is known for many historical events, renowned personalities, live concerts, tobacco, shopping destinations, and mountainous views. A 50th birthday vacation in Virginia is a great idea.
Virginia Beach, Shenandoah national park, Arlington national cemetery, Lurays caverns, and Manassas national battlefield are some memorable places to see while in Virginia. You can find accommodation for less or more than $50.
FREQUENTLY ASKED QUESTIONS
Where can I go for a 50th birthday getaway?
There are a lot of beautiful places you can go to to celebrate your big Five O. Your destination depends on your budget. If you've enough thousands to spend, then a trip to Capetown or the Okavango will be a great idea. They are comparatively more expensive than other holiday destinations on our list. However, other holiday destinations on our list are equally great. A trip to the Maldives is unforgettable.
There are a couple of things to do in each destination. From site seeing to hot air balloon trips, reef dives to cruise parties and many more. For some of these destinations, seasons determine the activities. For example, you can pack for ice skating in January and biking at Banff national park. Search for more activities to do at your birthday destination.
CONCLUSION
Exploring the uniqueness of different countries and continents and spoiling yourself to the nice things they have to offer is definitely a good way to celebrate your 50th birthday. We've chosen 11 beautiful destinations we think will suit the occasion. Most of these destinations are chilled and packed with lots of historical landmarks that will keep you informed, amazed, dazzled and in love with this earth. For others, you will fall in love with their landscape, street art, culture, museums, local cuisines and indigenes.
ESTIMATED TIME DESIGNING AND UPLOADING THIS ARTICLE
ESTIMATED TIME RESEARCHING AND WRITING THIS ARTICLE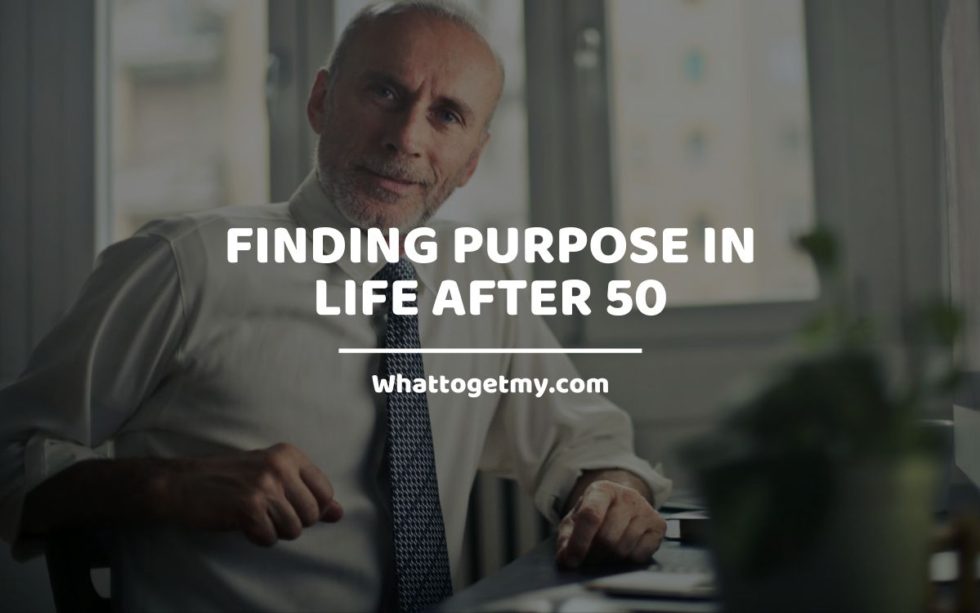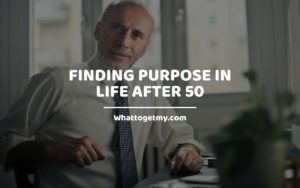 Finding Purpose in Life after 50
Finding Purpose In Life After 50 WhatToGetMy Instructional Article You have heard some friends around you talking about finding purpose in life after 50 which has piqued your interest, you find yourself wanting to know What it is?, Why is finding meaning and happiness in
Read More »