21 Fun and Responsible Things to Do With Friends in Winter
WhatToGetMy Instructional Article
THINGS TO DO WITH FRIENDS IN WINTER
1.
BUILD A SNOWMAN
One of the best winter adventure ideas is to build a snowman. Depending on how many friends you have and how tall or short you all are collectively, you can make a huge snowman and give him giant-sized features. This is both fun and creative and a great way to bond with your friends.
2.
GO SKIING
Nother one of the popular things to do during winter is to go skiing. You can either go to a destination such as Alaska for skiing, or you can go to a local place that offers skiing in your area if one is available. Skiing is so much fun and the best thing is it also serves as a winter vacation with your friends and that is so much fun.
3.
GO ICE SKATING
Ice skating is another great activity to do in winter season. You can either skate outside on frozen snow (although you should make sure that the snow has frozen over all the way and avoid skating around the area if you discover any weak spots because one weak spot can create a very large hole that could be fatal if one fell in it), or you can go to a skating rink where it is safer to skate and there are trainers and supervisors.
4.
GO ON A WINTER CAMPING TRIP
For a different kind of winter entertainment, go on a winter camping trip with your friends. You can choose if you want to go camping or glamping – but considering how cold most winters get, we would suggest glamping.
5.
TRY ICE FISHING
One of the better things to do at night in winter is to try ice fishing. Ice fishing is very relaxing and it takes patience to be able to catch a fish in such conditions. It is a great chilled activity to do with your friends when you want to slow the pace down in the kind of activities that you normally do.
6.
HAVE A BONFIRE
One of the best winter recreational activities is a bonfire. Bonfires present an amazing opportunity for friends to gather around and have conversations, or a beer around a fire whilst keeping warm. Borne fires are also great ideas for a winter birthday for a teenager or anybody who loves borne fires, really.
7.
SHOVEL SNOW FOR SOMEONE WHO IS UNABLE TO
One of the best things you can do in winter, as an able-bodied person, is to help shovel snow for someone who is unable and incapable of doing so themselves. This could be the disabled, the old, or the obese – just to mention a few. As a winter act of kindness, you and your friends can identify people in your neighborhood you think would need and benefit from this service the most and ask for their permission before you start shoveling.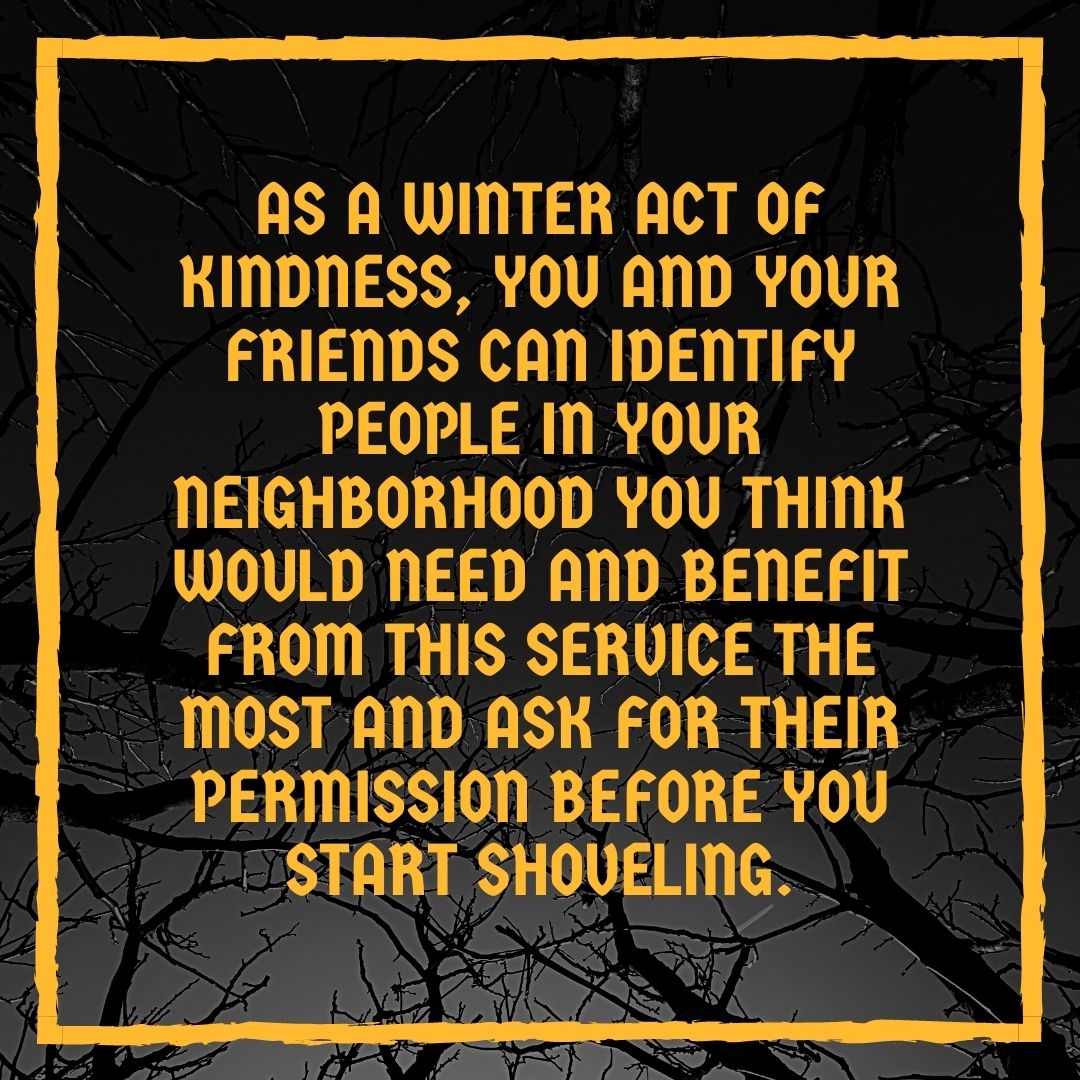 8.
GO SLEDDING
Sledding should be on everyone's list of winter activities to do because it is so much fun and freeing. Going down a hill in a sled at a reasonable speed is such a thrill that most people leave behind in childhood and forget about as an adult. Try going sledding with your grown-up friends and see how much fun you all have reliving your childhoods.
9.
DO SOME STARGAZING
Another one of the best winter outdoor activities is stargazing. If you and your friends are into Astronomy, Astrophysics, Astrology, or maybe you just like looking at pretty skies, then this activity would be an amazing experience for you. You can either use high-resolution binoculars, or you can go to a high point in your area to get a great vantage point to look at the stars with your naked eye. The best way to look at the stars and the sky while indoors would be to visit a Planetarium and learn more about our universe while you are also looking at the beauty of constellations.
10.
HOST A TEA PARTY
One of the best winter activity ideas is to host a tea party. Tea parties are considered high-end because of their history but anyone can throw a tea party despite their economic standing, here are some tips on how to throw a tea party. Tea parties are a great way to keep warm during the winter and also a fun social gathering to talk about life, current events, and everything else that you and your friends might find interesting topics to talk about.
In the United States of America, 23% of people drink tea every day, 39% drink tea in the afternoon, 40% drink tea to relax, and 54% make and drink their tea at home as opposed to 71% of people who buy their tea from cafés. According to research, more people drink tea now in the United States than they did 30 years ago. Wholesale tea sales have increased from 1.84 billion to 12.67 billion in the last 30 years.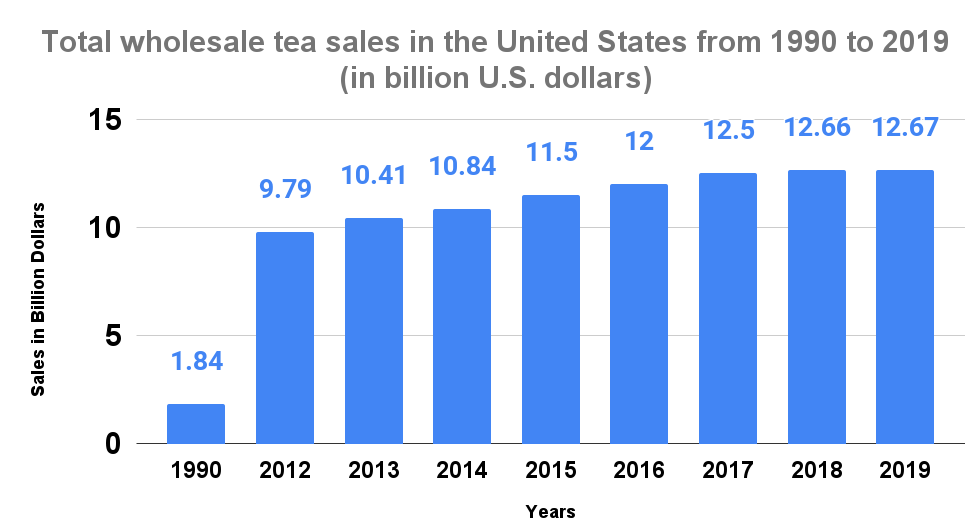 11.
GO ON A WINTER HIKE
What's a better winter season activity than hiking? The best thing about going on a hike in the winter is that it reduces the amount of sweating you would endure if you went in the summer, you have low chances of dehydration, and you do not get exhausted as you quickly would in the summer because of the heat. If you are going to have any winter outings, opt for hiking, the amount of walking you are doing will be enough to keep you warm by raising your basal temperature (although, you should still wear warm and comfortable clothes when going hiking so you do not die of hypothermia, or get a pneumonia infection).
12.
TAKE UP JOGGING
If you are still wondering what to do when it's cold and looking for fun stuff to do in winter, we suggest taking up running – well, jogging. Jogging is great for your health – cardio, strength, and physique. Running also helps elevate your mood so it is great for your mental health especially if you are someone who suffers from seasonal depression which tends to spike up in the winter due to the gloomy weather. Here are a few tips that will help you stay motivated to exercise when you are feeling depressed.
13.
TAKE A YOGA CLASS
A great activity to do inside in the winter is yoga. You and your friends can take up a yoga class or you can follow the instructors on Youtube and connect with each other through Zoom and have a virtual Yoga class together – this is ideal for when none of you want to leave their home but you all want to do things together, still.
14.
GO TO A SAUNA
Another one of the most fun stuff to do in winter is to go to a sauna. Not only is this good for your skin, but it is also a great way to detoxify your body while staying warm and taking no notice of the harsh winter weather.
15.
TAKE A COOKING CLASS
Another one of the fun things to do during winter with your friends is to take up cooking lessons. If you would like to learn how to cook or how to make new dishes, this is the perfect activity for you and your friends so you can be able to make yourselves hot meals for the duration of the winter – and perhaps the rest of your life. Homemade food is healthier and cheaper than takeout. Taking a cooking class is also something that you can do with your boyfriend in the winter to create a stronger bond in your relationship.
16.
GO TO AN INDOOR WATERPARK
One of the fun things to do on a winter day is to go to a water park. This is a great idea for things to do when bored in winter because you get to meet different people at the water park and it is a public venue so you can invite as many people as you could possibly want as opposed to having a pool party at your house which could be very limited when it comes to the number of people you can invite.
17.
TURN ON THE JACUZZI
One of our favorite winter activities and one of the best things to do when its cold outside is to turn on the Jacuzzi and invite your friends over for a beautiful soak in the warm waters. You can turn it into a party or just a venting session, whatever you and your friends are more in the mood for.
18.
HOST A HORROR MOVIE MARATHON
When you have run out of places to go with friends in winter, you can stay home and host a horror movie marathon with all your favorite movies. You can even turn this into a slumber party and watch movies all night. It does not have to be horror-specific, really, you and your friends can decide and vote on what genre(s) you want to watch. This is such a fun and cozy activity to do with your friends and it is also perfect for an 18th birthday party in winter. The versatility!
19.
PARTICIPATE IN A FUNDRAISER
What are some winter activities that you and your friends can participate in that do not center only on you? The right answer, fundraisers. You can either organize a fundraiser, volunteer at one, or attend one whose cause and goals your beliefs align with and try to make a change and an impact on others who are less privileged than you are. It is one of the benevolent stuff to do in winter – putting the needs of others before your own.
20.
TAKE AN ONLINE CLASS
Another one of the things to do when it's snowing outside that will develop you as a friend group is to take an online class together that will give you skills that you need to succeed in life. It is easier to take an online class with friends because it gives you the opportunity to track each other's progress and keep each other motivated to attend classes.
21.
START A BABYSITTING BUSINESS
Another one of the things to do with friends in winter that will earn you money is to start a babysitting business. Gather two or three of your friends and start up a small babysitting business to earn yourselves some extra money that you can use in the future.
FREQUENTLY ASKED QUESTIONS
1. What can friends do during winter break?
There are a lot of things to do when its cold outside and things to do with your best friend in the winter – this article has covered 21 of them. The truth is, you know your friends better than anyone and you know what kind of activities they like and will enjoy doing in the winter. If you are not sure what fun things they would like to do on a cold day, you can always ask them what they want to do and try doing things that they are interested in doing. This way you get to experience things outside your comfort zone and your friend feels validated that you took their suggestions on what to do.
CONCLUSION
In conclusion, this article has covered 21 things to do with friends in winter that range from fun, to responsible and everything in between. We hope that the activities we have compiled for things to do on a winter day will help you and your friends decide what to do this winter and inspire you to try something you have never tried before.
ESTIMATED TIME DESIGNING AND UPLOADING THIS ARTICLE
ESTIMATED TIME RESEARCHING AND WRITING THIS ARTICLE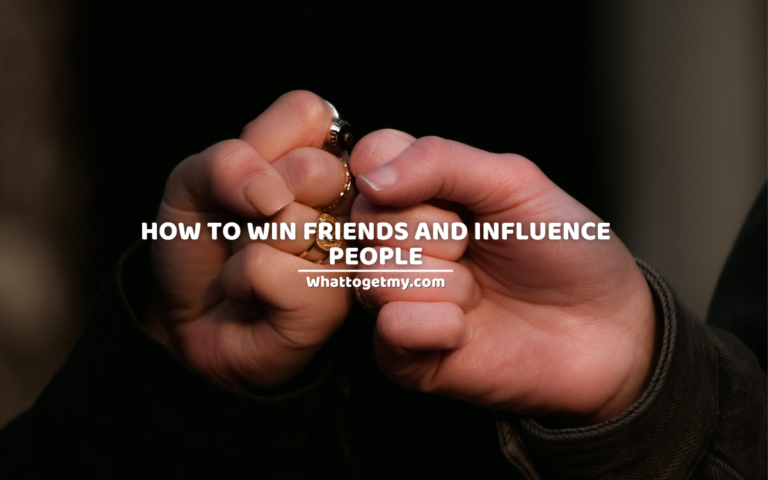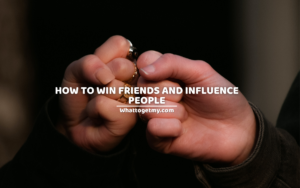 How to win Friends and Influence People
How to win Friends and Influence People WhatToGetMy Instructional Article This article is for you if you are worried about your non-existent social life and inability to make, sustain, and influence positive friendships. We've provided you with fundamental friendship-making tips to help win friends and
Read More »