What to Do for Mom's 60th Birthday
WhatToGetMy Instructional Article
Moms are special people that need to be celebrated, especially on their birthdays and there are many ways you can show them they are loved and hold a special place in your heart.
A woman's 60th birthday is a milestone that needs to be celebrated because at this point in her life, she has accomplished and fulfilled so many of her life goals – therefore celebrating a woman's 60th birthday is not only celebrating her age but her life, overall.
This article lists some of the things you can do with your mom on her birthday that will make her feel loved and appreciated.
Birthdays are a great time to celebrate the people in our lives. It is an opportunity that presents itself yearly for you to show the people you love just how much they mean to you – and moms are as special as people come. From giving you life to nurturing you into the person you have become, celebrating a mother's birthday should be at the top of your priorities list especially when you are celebrating your mom's 60th birthday because it is a testament to what she has accomplished with her age, the barriers she has broken, and how she has managed to stay graceful throughout everything.
Mothers love it when you celebrate their birthdays loudly and proudly. In a survey conducted by Ipsos Reid in 2015, it was found that 87% of Americans thought celebrating birthdays was important to celebrate birthdays as opposed to 11% who thought celebrating birthdays wasn't at all important.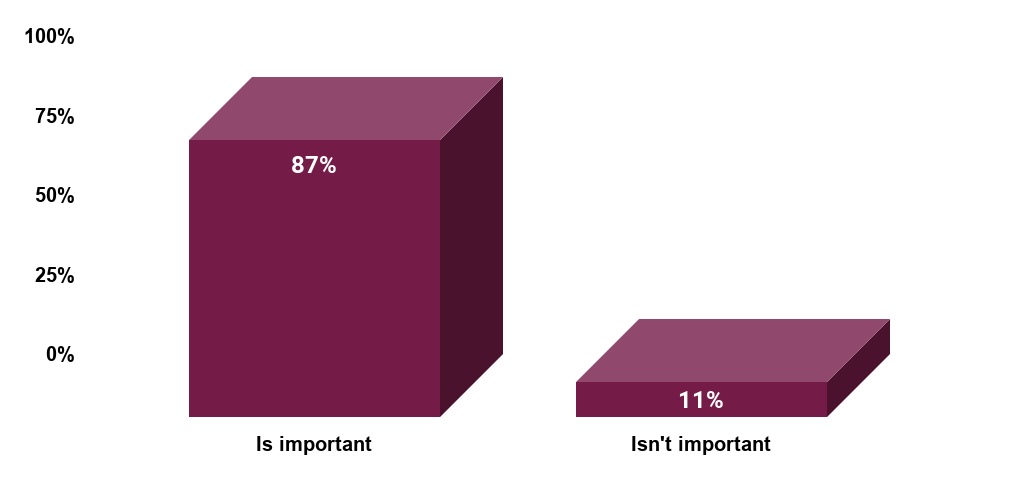 So if you are looking for 60th birthday ideas for your mom, this article has come with some activities you can do that will make her day amazing and show her just how much she is appreciated and loved.
60TH BIRTHDAY CELEBRATION IDEAS FOR MOM
1.

HAVE A SOIREE
Book your mother and her friends a nice hotel and let them have a small gathering on the eve of her birthday. This can be such a beautiful idea to execute because you will give your mom special and quality time with her friends, to catch up and feel young again.
2.

THROW HER A BIRTHDAY LUAU
Surprise your mom by throwing her a Hawaiian-themed birthday party. Bring out the Leis and coconut cups and enjoy the festivities. A great bonus would be if you had the Luau at the beach and hired live performances such as dancers and fire eaters.
3.

MOVIE NIGHT
For a more relaxed vibe, go with a movie night. Gather around all the people she cares for and that care for her, bring out the projector, and play her favorite movies throughout the years.
4.

THROW HER A GARDEN PARTY
Another great idea for a 60th birthday party for your mom is a tea party. Tea parties are so elegant and quaint and they're the perfect activity for summer and spring birthdays. Check out our article on how to throw a tea party to get some ideas and inspiration on how to organize, plan, and throw the best tea party for your mom.
60TH BIRTHDAY PARTY THEME IDEAS
1.

DECADE THEME
The decade theme is a great idea for the 60th birthday party themes for mom. Pick a decade that your mom adores, or more specifically a decade she grew up in (for that dose of nostalgia). The guests will dress up as people from the chosen decade and you will play music from that time period, too.
2.

BOND NIGHT THEME
A popular theme for the ladies in their later years is the bond theme. Let them live out their fantasy of being a bond girl or even dressing up as 007 himself (because it's her birthday she can do what she wants to). Make the Party a secret agent-themed party and even throw in a mystery to be solved for the maximum fun.
3.

VEGAS NIGHT
Vegas night is such a fun theme for a birthday party. Give your mother the casino experience without her leaving the State she is in! You can also add glamorous live performances by pop star impersonators, that will really take the cake!
4.

GATSBY THEME
Another popular 60th birthday party theme idea for moms is the Gatsby theme because let's face it, we have all wanted to attend one of Gatsby's extravagant parties, haven't we? This is the best time to give your mom the Gatsby experience and throw her the extravagant party that she deserves at 60!
PLANNING A 60TH BIRTHDAY PARTY FOR MOM
1.

GUESTLIST
If you are planning a surprise 60th birthday party for your mom, the first thing you are going to want to consider is the guest list. You are going to want to invite people who can be discreet and not let the news leak – think of her closest friends, family, and grandchildren (if any – but only the older ones. The younger ones might accidentally spill the hypothetical beans)
2.

VENUE
After compiling a sizable guest list, you are going to have to choose a venue for the party. This will depend on how many people you have invited, how much your overall budget for the party is, and how mobile your mother is at 60. The best bet for a venue is somewhere near your mother's house and in the vicinity of all her friends, neighbors, and loved ones.
3.

FOOD AND DRINKS
When you have the venue and the guest list, you will have to compile a menu for the day, making sure you are catering to those with special diets and food aversions. A good way to reduce this task is to ask people who have RSVP'd to indicate whether or not they have any food allergies, special diets, or food aversions.
4.

DECOR
The last and perhaps easiest thing on the list is the decor. Usually, this goes hand-in-hand with whatever theme you have decided the party will have. Having a party theme will make choosing decorations that much easier. To make it a little bit personal, you may add dashes of your mom's personality to the decor. For example, if she likes figurines, then place figurines randomly around and make them part of the decor.
THINGS TO DO FOR MOM'S 60TH BIRTHDAY CELEBRATION
1.

BUY HER PRESENTS
A great birthday idea for your 60-year-old mom would be to get her gifts for her birthday. You can never go wrong with buying a woman good, quality items that hold sentimental or monetary value. Check out our article on presents for 60-year-old mom for inspiration on what to get your mom for her 60th birthday.
2.

TAKE HER ON A VACATION
A vacation is the best thing that you can do with or for your mom on her 60th birthday. Fly her out to a destination she has always wanted to go to but just never had the time or resources to do so. You can either join her and make it a fun family trip or you can send her with either your dad, her sisters, or any of her friends; that way she is not alone and can share the destination with someone near and dear to her heart.
3.

THROW A PARTY IN HER HONOR
Invite people to come and help you celebrate the woman that is your mother – a force to be reckoned with. Make the day about her and let people shower her with praise, money, and gifts. Throw in good music and food for good measure, and you have got yourself a memorable event that she will appreciate and be grateful for.
4.

SPEND QUALITY TIME WITH HER
Because let's face it, we rarely get to see our mothers when we get older. Life gets in the way, work, school, your own family. The best thing you can do for your mother's 60th birthday if you don't see her as often as you would like is to go to her and spend time with her. Take her out to her favorite restaurant, let her show you around the new places she likes visiting and is always talking about when you call, do all the things she wants to do. This would truly be a special birthday for her, especially if you and your siblings could all make it.
FREQUENTLY ASKED QUESTIONS
1. What can I do for my mom's 60th birthday?
There are several things you can do for your mom for her 60th birthday and all of these are subject to your mom's hobbies, mental ability, and physical capability. If your mom likes hiking and she is able to do so without any serious problems, then by all means go hiking with her for her 60th. The easiest thing to do for your mom on her 60th, however, is to get her a gift – think sentimental, more than anything. Gifts are much safer and chances are she will like the gift because it comes from you and it shows her how much she means to you.
2. What is the symbol for a 60th birthday?
When you think 60, think diamonds! So if you are looking to buy your mom a traditional gift for her 60s, make sure you are ready to drop some serious coin, and let's be honest – she deserves it!
CONCLUSION
In conclusion, it is amazing to celebrate your mom's 60th birthday – make sure you celebrate it in all its extravagant glory! There are many things you can do for and with your mom on her 60th, including (but not limited to): going on vacation together, throwing her a themed party, and spending good quality time with her. Let your mom know you love and appreciate her while she is still around to feel the love you have for her.
ESTIMATED TIME DESIGNING AND UPLOADING THIS ARTICLE
ESTIMATED TIME RESEARCHING AND WRITING THIS ARTICLE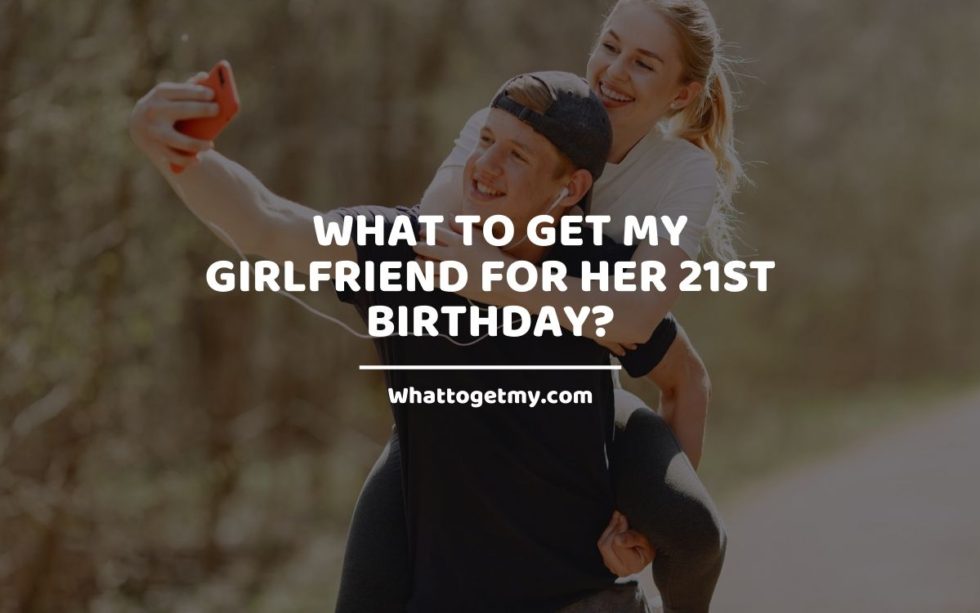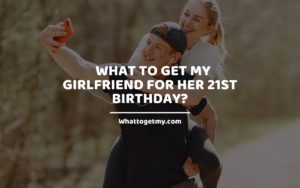 What to Get My Girlfriend for Her 21st Birthday?
You don't know what to get your girlfriend for her 21st birthday and you start to panic. Slow down, you've got this! We've prepared lots of gift ideas and we're sure that you'll choose the one perfect for your girlfriend. It's a difficult choice, we
Read More »