18 Fun Places to Go for a 14th Birthday Party
WhatToGetMy Instructional Article
They are now 14 and you are asking yourself, where did the time go? You were just watching them learn how to walk yesterday and now today they are bundles of energy worried about their social status and the many physical changes they are going through.
This is why it is important to plan and execute a good birthday for the 14 year old because to most of them, there are very few things that rank higher than birthday celebrations. To expand on this, here are a few points to keep in mind when planning where to go for a 14 year olds birthday.
Points to remember when planning: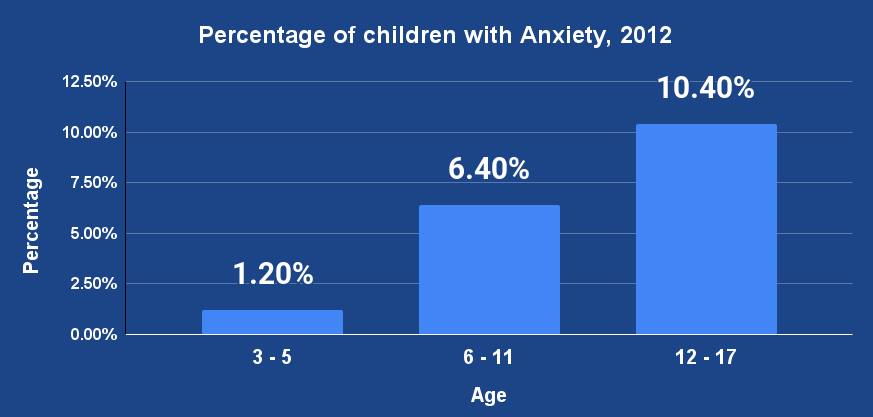 So no pressure, but also a lot of pressure.
That being said, here are some factors to consider when deciding where to celebrate a 14th birthday or rather places to go for a 14th birthday:
This article will give you ideas on places to go for 14th birthday celebrations including 14th birthday travel and trip ideas with the hope that you pick one based on the factors above, that will make for a memorable 14th birthday including:
10 Places to celebrate 14th birthday within the city.
If you face constraints to keep the cost to a minimum or your 14 year old doesn't really have interests that would see you having to leave your city, the following places might just be for you. Bear in mind that some of these locations might not be in your city but some of them will be.
1. Amusement park
Amusement parks have been a thing of excitement for people of all ages for a long time and that has not changed. At 14 with the boundless energy teens have, this will prove even more relevant.
Simply take your 14 year old and those your 14 year old would like to spend the day with, to a park of your choice and watch as the good times roll.
You can even book in advance these days and take advantage of discounts which would be very helpful on a budget as well as reduce the risk of disappointing your growing champion on the day.
2. Indoor activity centre
An indoor activity centre would be a wonderful place to celebrate a 14th birthday especially for more active teens.
Indoor activity centres can have a lot of events going on there that your 14 year old would like such as:
Indoor Skydiving.

Indoor mountain climbing and;

Go Karting
These are but a few of the activities offered in such venues so going here would ensure that the celebrant and their clique – family and/or friends – have a fun filled day.
3. Laser Tag
Laser tag has been keeping people excited for decades regardless of their age group which makes it an excellent 14th birthday destination.
With technology that is constantly evolving and new challenges and gear, this has only gotten better over the years and will be sure to provide the celebrant with lots of fun for the day. Take care to put them on the best team though so that they win because it's their day, they should win.
4. Water park
What better way to spend a birthday than to play in the water all day. This is why water parks are as timeless as a good Tux or maybe I'm being biased on account of my love for waterparks growing up but that's a good thing right?
Regardless, there are many things to do and games to play at a water park such as water polo, water basketball and even dodgeball. Then of course there are games outside the water such as tennis, volleyball and even tennis courts.
Did I mention there were slides because you know, there are slides.
5. Stay at Home
Now this is at the middle of the suggestions because it is a bit of a controversial choice. I mean, the article is about where to go for a 14th birthday and yet here we are talking about staying at home.
The thing is, not every 14 year old would want to go somewhere and maybe constraints won't allow you to go anywhere either. You could instead make your home the destination for the 14th birthday celebration.
If you have a pool, you could host a pool party, throw in some barbecue and party music and it would be a very enjoyable day. Other activities include movie night, video games and physical games like basketball.
6. Mall
Here is another fun yet simple thing to do when you don't need to complicate things – simply take them to the mall. This will work very well with 14 year olds who like to shop or browse shops for new things.
It can work for both sexes as malls have products for everyone and you could go to a few eateries in-between to grab meals.
If you are going to go with this choice however, we advise that you have a bit of money in your wallet because you will definitely be buying a whole lot of things on that day on account of the 14 year old invoking the "its my birthday and I want stuff" clause.
7. Movies
A day at the movies could be fun if they like watching movies. You can book the theatre in advance to enable the celebrant and their friends to watch the movies on offer without outside interference.
The good thing about this is that it gives the attendees the chance to talk about the movie as they watch it which is an exciting prospect as it can go a long way in increasing social cohesion and by extension, social standing.
Be sure to tell the other parents the movies that their children might be watching on the day to avoid potential conflict.
8. Karaoke club
Do you have a karaoke club in your city? If yes then you are in luck. Karaoke clubs and teengers are like peas in a pod. At 14, children are expanding their musical horizon and exploring new genres and love to tell us all about it by singing along as often as they can. 
Taking them to a karaoke club to perform with friends would give them that performance exhilaration and so this is a great venue for a birthday.
Such a location is best with friends however so if there is a chance they won't be available, maybe find another location.
9. Skating
Another location for children with boundless energy, skating can be a fun place to go for a 14th birthday and depending on your location, can be either indoors or out.
For indoor skating, Indoor Skating Rinks are the best option as they offer music and enough space to truly show off skating abilities. Your 14 year old would not be disappointed with this choice of destination if it is something right up their alley.
For outdoor skating, if your location allows for snow at that time of the year, ice skating could be a great option. There are ice skating rinks where your 14 year old could learn to ice skate and when done with friends, can be an exhilarating experience.
10. Spa
At 14, kids want to be treated like adults even though they aren't so we have to reach a compromise sometimes. A spa is one of those.
Spas are a great place to go for children who want to be spoiled for the day and while this might mostly work for girls, there are spa activities for boys as well so this is a unisex location.
Also, as a parent taking your 14 year old and their friends to a spa, you get the advantage of becoming one of the coolest parents in the group.
8 Places to go for your 14th birthday away from the city
Trips outside your city or significantly away from your location come with added complications such as things to pack for the trip and accommodation plans so be sure to factor these in as you plan for the locations listed below.
Bear in mind that for some of these activities, you will not have to travel depending on where you are located and if that's the case, congratulations.
If you do have to travel however, you will find that you might have to limit the number of friends that you take along with your 14 year old so this is another constraint to be mindful of.
11. Beach
The beach is a very fun place to go for a 14th birthday party as it offers a lot of opportunities for fun. Beaches are always an exciting sight to behold but for children in landlocked cities who have yet to see the beach before, this would hold extra relevance.
There are many games to be played at the beach such as the ones listed in this article on beach games for families, and it could even be used as a party location so this is a great 14th birthday destination.
12. Camping
If your 14 year old does not mind the outdoors, a camping trip would be a great choice for a 14th birthday weekend. You can take them along with a few of their friends to a national park and camp out for the weekend or any other outdoor location you know that is safe.
If there is a river or lake near the campsite, you can even throw in fishing as an activity (provided you are allowed to fish there).
The advantage of camping is that it shows your 14 year old the beauty of the outdoors whilst at the same time improving the relationship between the campers as they will be required to work together.
Be careful of this however because any mistakes or accidents could make this a negative experience that your 14 year old will remember for a long time.
13. Theme parks
It would be atrocious if theme parks did not make this list because they are known to be great locations for birthday celebrations. Depending on the preference of the child, you could go to a theme park that would offer a memorable experience that would be cherished for a long time.
Theme parks that you could go to include Legoland, Disneyworld, Magic Kingdom, Six Flags and many more.
An added advantage is that you can book tickets in advance in most of these theme parks to ensure that things go smoothly on arrival.
14. Tourist attraction
A trip to a tourist attraction such as famous landmarks and natural parks could provide both a learning opportunity and fun times for the 14 year old.
Landmarks such the Grand Canyon can be visited to show the 14 year old the beauty of nature and also the effects of water erosion over millions of years so that they can believe their teachers more thereby providing a learning opportunity as well.
It would also provide for great pictures for the 14 year old to post on Instagram which is very important to most of them.
15. Concert
If there is an artist who is performing soon that your 14 year old really loves, then a concert is one of the best ideas for a 14th birthday trip.
If you can afford to, take them along with two or three of their friends to see the artist and watch as they have a fulfilling experience that they would be sure to remember in a hurry.
16. Road trip
A road trip to various locations could provide a very good experience for your 14 year old and depending on the size of the car used, it could accommodate enough of their friends to make this truly epic.
The advantage of this is that it can include multiple activities because it involves more than one location. For instance you could go to a concert in one city, a theme park in another and a tourist attraction in yet another. If your 14 year old is not impressed by that, only a deity would be able to impress them.
17. Festival
There are many festivals in a year and you could take your 14 year old to one of them. Festivals offer a unique opportunity to access many activities in one location ranging from music to games and so will offer your 14 year old a wide variety of events to enjoy.
As usual, this would be plenty of fun with friends but it would be best to limit the number of friends you invite for this so that you could keep an eye on them to ensure that they are safe the whole time.
18. Sporting event
For 14 year olds that are into sports, this would be the perfect destination for their 14th birthday because the excitement that comes with live sports to a sports lover can be intoxicating.
If there is, therefore, a big sporting event coming up in a sport your 14 year old likes such as football or baseball, you can get tickets in advance and surprise them as the day nears. I know how excited I would have been at 14 if someone had taken me to watch an Arsenal game so this is a top tier 14th birthday destination.
Frequently asked questions
What should I do on my 14th birthday in quarantine?
Recent events have shown us that sometimes we may just have to celebrate our birthdays indoors and should that be the case, here are some ideas that could work just as well:
Game night (here is a useful article for

fun games at home

).

Dinner party

Movie night

Virtual party (this might be unorthodox but 2020 has shown us that we can do a lot online).
What should a 14 year old do at a birthday sleepover?
If you do decide to stay at home and have a 14th birthday sleepover, here are some activities to do while at it:
Camping

Games including video games.

Movies

Star gazing

Karaoke

Food tasting
Conclusion
It can be very hard to please a 14 year old but not at all impossible due to the variety of activities that can get them excited.

If you want to win this day, simply pay attention to their interests, likes and dislikes and find an activity that would go along with those that is within your power to accomplish and you'll be just fine.
ESTIMATED TIME DESIGNING AND UPLOADING THIS ARTICLE
ESTIMATED TIME RESEARCHING AND WRITING THIS ARTICLE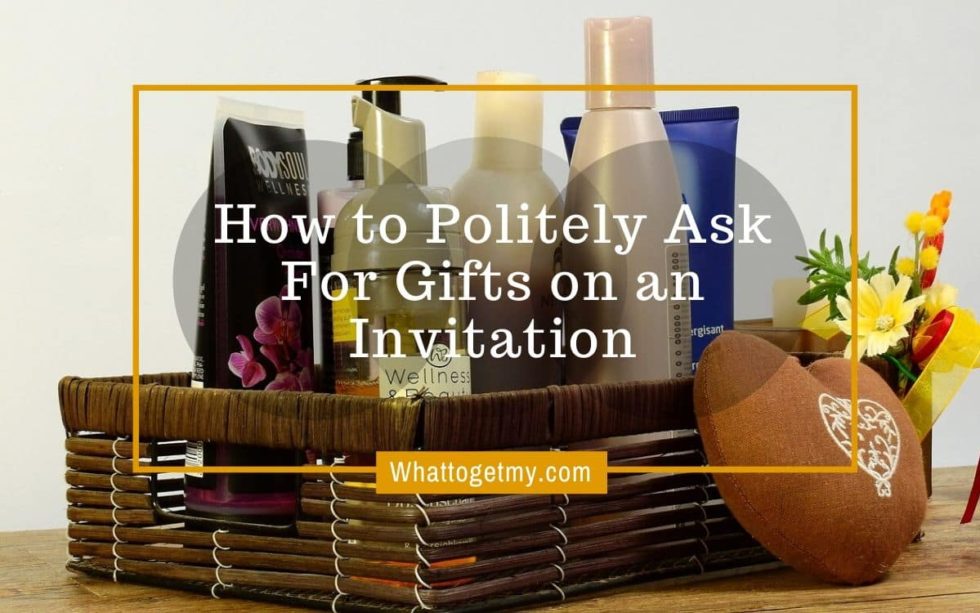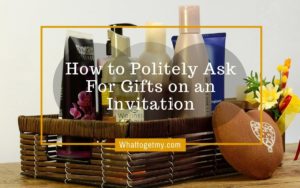 How to Politely Ask For Gifts on an Invitation
3 creative ways to How to politely ask for gifts on an invitation WhatToGetMy Instructional Article Asking your guests for gifts on an invitation is a situation that needs to be treated carefully.  Although, most of the time it is not necessary to ask people
Read More »