27 Fun Things To Do With Your Mom At Home
WhatToGetMy Instructional Article
This article will tell you all the fun ways to have fun with the queen that matters to you; your mom. In this article you will find:
a good list of what to do with your mom at home,
including what to do with her when you're bored at home
and also fun things to do with your mom at night.
You will also find great ideas for fun games for moms and daughters.
Your mom is your best friend and confidante. She is the one that sticks with you through thick and thin. And it makes sense that she is one you want to have most of your fun with, and not least because she is one person you don't have to pretend around or put on a different persona for.
In this article, we cover fun mother daughter bonding activities of things to do with your mom. This does not mean that a son cannot in principle do some of these activities with their mom. You can also try out some of these activities with your mom as a son.
What To Do With Your Mom At Home.
When you're at home with mom, why not make the most of your time together with any of these mother daughter activities at home.
1.

Give each other at-home spa treatment.
Who needs a massage parlor when you've got each other and lots of time to kill at home. Bring out the towels and robes and don't forget your cucumber slices and facial mask mixture. If you have one of those massage pillows or equipment, aah how wonderful. You can have the full shebang with mommy dearest. Lie down by your pool or backyard with your cucumber slices over your eyes and just enjoy each other's company and a very good at-home spa treatment.
2.

Give her a makeover at home.
This one is a little different from the at-home spa treatment. With this one, you are spoiling your mom with a new look. Give her a whole makeover starting with her hair. You can ask her if she is open to trying out a new hair color. You can buy one of those at home easy to use hair friendly dyes. Afterward, give her a manicure and pedicure with her favorite nail polish. Complete the makeover with light facial makeup. And then take selfies with her. She will feel and look great and you will feel like her hero – a perfect win-win and worthwhile time spent with sweet mama.
3.

Gardening together.
Gardening together is another exciting stuff to do with your mom if she is into gardening. It is a great mother daughter bonding activity because you get to learn so much from your mom about the plants that matter to her and their distinctive features. Spending time gardening with her will mean the world to her especially because you took out the time to do something that mattered to her.
4.

Read together.
No matter how old we may get, reading together is something we can never outgrow. Read her favorite book with her and discuss the aspects of the book that she enjoys the most with her.
5.

Spring clean your closets and give old clothes to charity.
This one is also pretty cool. You kill two birds with one stone with this activity – you get to be generous to others while keeping her closet clean. This activity is also another good excuse to have a good laugh over your mom's fashion ideas over time. You may even be lucky to find one or two items that you like in the process.
Related articles: Characteristics of a generous person and Generosity activities for adults.
What To Do With Your Mom When You're Bored At Home.
Kill the boredom at home with any of these mother daughter fun things to do when you're bored at home.
6.

Get tipsy together.
Okay, so this activity is not for everyone. If your mom doesn't mind the alcohol, go out and buy stuff for mixing up cocktails and have fun making yours and your mom's best cocktails at home.
And if your mom isn't on board with the idea of getting wasted then substitute the alcohol for other non-alcoholic beverages like mocktails, smoothies, and milkshakes. Bring out the juicer and everything in the fridge and just have fun with mixing up different concoctions.
7.

Binge-watch your favorite tv shows and movies with popcorn.
Whether it's Gray's Anatomy she likes or Game of Thrones, keep the popcorn coming and watch all 8 or 10 seasons in one go. That is one sure way to kick boredom to the curb.
8.

Cook together.
What's that random dish you've been mixing up in your head but never got around to whipping up? Yup that one. Get all your culinary skills and that of mom together and make a killer (or not killer) meal. How the food turns out is not so much the point as it is bonding with your mom.
9.

Craft something together.
If she loves to knit or crochet, and you can also knit or crochet, why not bring out the wool and knitting/crocheting materials and knit something together. If that's not your area of strength, you can instead make customized cards for your friends and other family members. Making cards together is always a fun way to kill boredom and still make something nice.
Related article: Gifts for the knitter who has everything.
10.

Play games

.
Games are a fun way to relax and kill boredom. Here are some fun games for mom and daughter that you can play with your mom at home:
Scrabble;

Resistance;

A deck of cards;

Dominos;

Checkers;

Snakes and Ladders;

Charades;

Bingo.
Check out our article on Fun games to play with two people for more game ideas to play with your mom.
11.

Put together a collage/photo scrapbook of the family's memories.
This is a cool way to pass time and get to bond at the same time. If your mom doesn't have a photo scrapbook yet, you can find a good one to buy for one in our article on Gifts for Card Makers, Crafters, and Scrapbookers. Get the scrapbooking materials and get all the favorite photos of all the activities you've done together, and have a wonderful time deciding which goes where and how to caption each. It's a fun activity that also creates a sense of nostalgia and appreciation for our loved ones.
Fun Things To Do With Your Mom At Night.
And if you still want the fun to carry on even at night, you still can. Wind down your exciting day with mom with these two fun activities at night.
12.

Slumber party.
Since you are not feeling like sleeping, why not have a girl's slumber party with mom. You can stay up all night talking, playing games, watching your favorite shows, and then falling asleep in front of the TV or from being a little tipsy. With a slumber party, you just carry on into the night until you fall asleep. Just like slumber parties bond girlfriends together, a slumber party with your mom will cement the already existing bond of love with your mom.
13.

Go through the family album together.
This is another relaxing way to unwind after a day of fun activities with your mom. You can bring out the family photo album and have a good laugh at just how far everyone in the family has come.
Other Mother Daughter Fun Bonding Activities To Do Together.
What activities do you have planned for your summer travel this year? (U.S., 2014). Source: Statista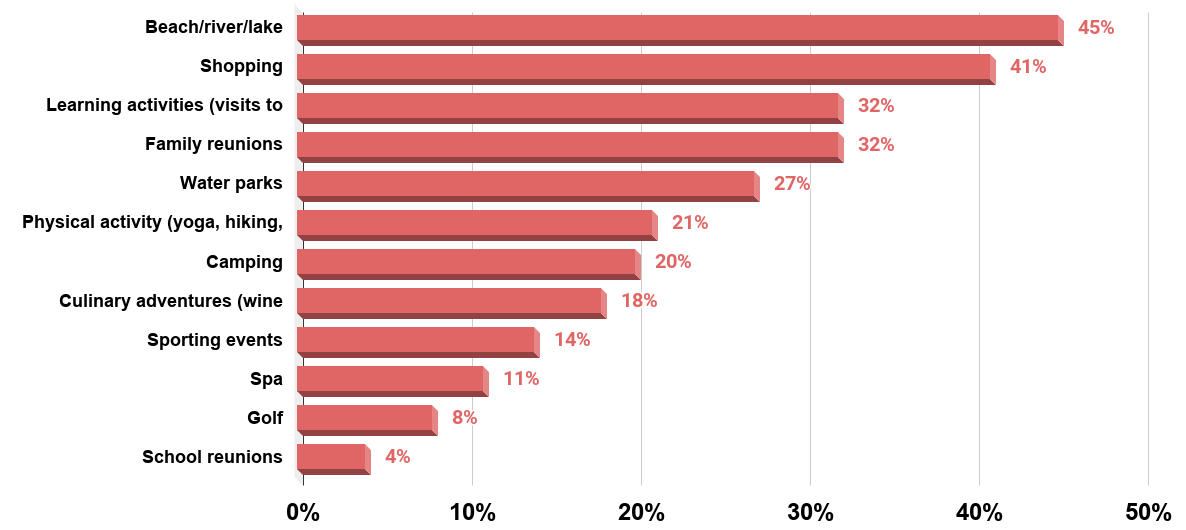 And outside the home, you can still enjoy mother daughter fun bonding activities. The above chart of summer activities enjoyed by Americans has a good list of some of these activities that you can do with your mom. We expand on some of them and also add some of our own suggestions.
14.

Attend a paint and sip party or event.
Paint and sip parties, also known as canvas painting parties, are the new rave in town. It involves people coming together to create a beautiful piece of artwork from scratch to finish while sipping away at their wine. We give an exhaustive insight into it in our article on How to throw a canvas paint party that you can check out.
You can always find one or more of these exotic and engaging parties in your area. Look up one and sign your mom and yourself up for it. It will be a fun event that you will certainly enjoy doing together.
15.

Road trip.
Road trips are a great way to bond and enjoy nature at the same time. Find a location that you have not both been to and pack your bags for an enjoyable ride out of town. Check out our article on Fun things for couples to do on a road trip for exciting road trip games you can play on your road trip.
16.

Wine tasting.
Wine tasting is a good excuse to get tipsy and pretend you can tell the difference between two wines that probably taste the same to you. The beauty of going to wine tasting together with someone close like your mom is that it makes it more fun. You can both be goofy and make silly remarks about the whole thing at the end of the day, and that's where the fun of it lies.
17.

Museum visiting.
Visiting the museum remains top of the list on fun recreational activities that Americans enjoy doing, at least according to this 2014 survey seen on Statista.
Share of consumers who attend cultural venues at least once a year in the United States as of April 2014, by venue type. Source: Statista​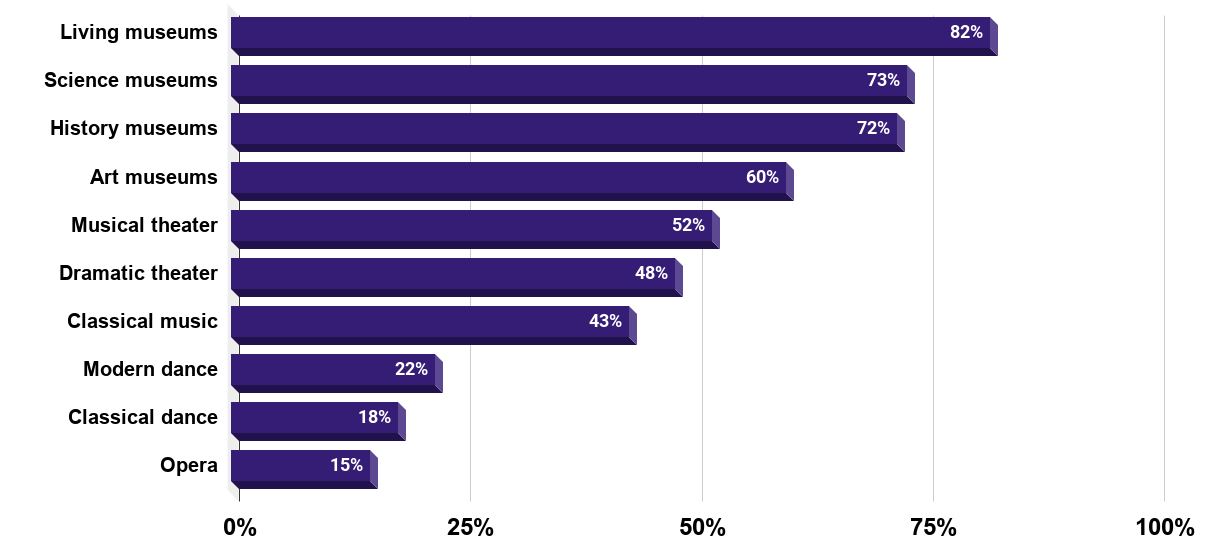 From this chart, you can see that there are several types of museums to try out. From the Living museums to the Science museums, and the History museums, there is plenty to choose from. Choose the one that appeals the most to you and your mom and enjoy time together looking over those beautiful antiques and relics.
18.

Go out on a date.
You can never have enough dates with mommy dearest. Whether it is having your favorite ice cream from your favorite ice cream shop, or maybe a cup of coffee and croissants from your favorite cafe or good old lunch or dinner. Dates are the perfect excuse to catch up over good food or drinks or dessert. Always make time to go out on a date with your mom to just enjoy each other's company and catch up on what's been happening in each of your lives.
19.

A photoshoot together.
Take those Instagram worthy shots with your mom. Photoshoots are the perfect excuse for dressing up and posing several times in front of a camera. Why not have that perfect excuse with your mom. It would be fun and exciting.
And if you're an Instagrammer, why not check out our article on Gifts for Instagrammers.
20.

Take her shopping and spoil her.
Moms are pretty awesome and amazing, and any excuse to spoil her should be snatched up. Take her shopping to her favorite clothes or perfume shop and then treat her to a nice lunch or dinner afterward. Show her you appreciate her very much. And if the special occasion is her birthday or mother's day, our article on Places to take your mom for her birthday can help you with wonderful ideas of how to spoil her on those special occasions.
21.

Vacation.
If you haven't taken a mother-daughter vacation with your mom, you should definitely try it out. Vacations with the ones we love are a great bonding experience and a great way to build memories. Remember to take lots of pictures for your photo scrapbook or memory box.
22.

Do yoga or any other exercise that she likes together.
If she loves yoga, why not tag along with her to her next yoga class. Or if she just prefers taking long walks or stretching out in the living room, join her. You will make her very happy.
23.

Beach outing.
An outing to the beach is a relaxing, therapeutic, and good bonding activity. You can take your reading to the beach or you can play fun beach games like frisbee, or just take a walk on the shore enjoying the feeling of the beach sand underneath your feet.
Our article on Best beach games for families has a good selection of other games you can play with your mom at the beach.
24.

Have a cheese tasting afternoon.
Spread out your gourmet cheese and the beef jerky selection or any other gourmet food items you both enjoy, and enjoy cheese and wine. You can invite some of her friends over and make it like an adult tea party with you, your mom, and her friends. You will be amazed at how much you learn just by hanging out in this way with your mom and her friends.
25.

Hike a trail.
Your mom has most likely been dying to hike a trail but does not want to do it alone. Why not make her wish come true by hiking her favorite trail with her.
26.

Amusement and/or theme and/or water parks.
Everyone enjoys the park regardless of age. There is a ride for everyone. Even if she does not like the rollercoaster, she will find a ride that she will enjoy. The other beauty about parks is the fact that you will be surrounded by other people who are also having the time of their life. Being in that kind of exhilarating environment always has a way of infusing us with the same energy. And you will both come back feeling energized and happy with the fun you had.
27.

Explore the town/city together.
Take an exploratory walk around your town and/or city together to remind each other of what you love about your town/city. Such walks always have a way of reminding you of the places you used to frequent while growing up, and the likes. It is also a good opportunity to see how much your town has grown and progressed over the years.
Related article: Fun things to do in a small town with friends.
Frequently Asked Questions.
What are some nice, fun things to do for your mom?
You can spoil her and spend time with her doing all that is listed in this article.
What can I play with my mom?
You can play the fun games for moms and daughters listed in this article with her.
What can mother and daughter do together?
Mother and daughter can do all the activities listed in this article together.
What are some ideas to do for Mother's Day?
You can take her to any of the places listed in our article on Places to take your mom for her birthday.
Your Takeaway.
Having fun with your mom is important. It is a way to strengthen the bonds of love with your mom. And by enjoying any of the activities listed in this article with her, you will achieve both aims.
ESTIMATED TIME DESIGNING AND UPLOADING THIS ARTICLE
ESTIMATED TIME RESEARCHING AND WRITING THIS ARTICLE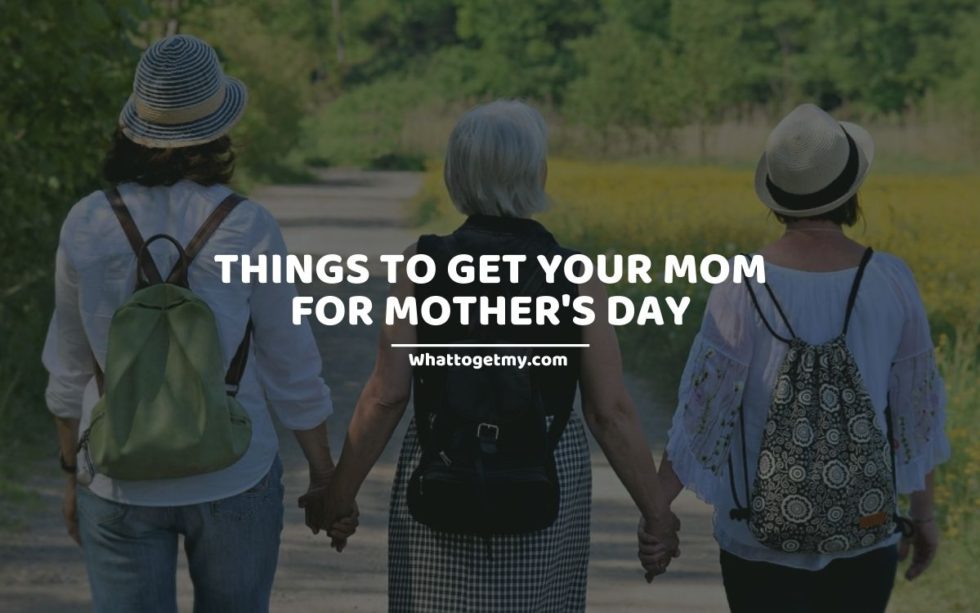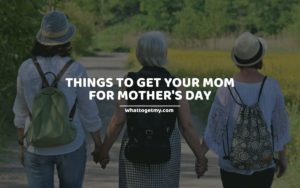 23 Good Things To Get Your Mom For Mother's Day
Spoil your mom on mother's day with 23 of the best sentimental, practical, simple mother's day gifts listed in our gift article. All these gifts would warm your mother's heart whatever her preferences and disposition might be. Our moms are pretty special and significant in
Read More »