We all have that one friend who is always cold. Like, always. It might be the middle of January or the middle of July, that doesn't change anything. That one person will be wrapped under layers and layers of clothes and drag a blanket around the house. You might think that all these measures are excessive, but your friend is still cold, you can count on it. Instead of wondering how can someone be so cold all the time, we recommend you to try to help a particular person. How? Simple, get a cold-natured person a useful gift that will keep him/her warm all the time. No, we are not talking only about heaters! There are many gifts for the person who is always cold on the market, and we'll help you choose the best ones. We picked 7 highly rated and popular products that will meet the needs of all cold-natured people. Make sure to check them out!
If you're not sure how to pick a gift for someone who is always cold, make sure to go through these extra tips:
First and foremost, make a list of questions to ask someone for gift ideas. You might think that an electric heater is a one-and-only gift for those who are always cold, but that's not true. There are so many products that can target specific needs and be more beneficial then heaters. Besides, cold-natured people don't take any risks and they probably have all kinds of heaters already.
Although those who are always cold complain about freezing all over, you'll notice that they are especially struggling with keeping certain body parts warm. For example, some people have problems with blood circulation or nerves, and their hands are cold all the time. Others have the same issues with feet. Consider these things when buying a gift for a person who is always cold.
Don't just get sweaters, mittens, and beanies. We agree that these things keep people warm and make great gifts. However, if you're trying to find a unique gift, you'll have to look further and explore your options. Luckily, we have just the perfect suggestions for you.
As an Amazon Associate we earn from qualifying purchases. We may earn a small commission for our endorsement, recommendation, testimonial and/or link to any products or services from this website. Thank you, your qualifying purchases help support our work in bringing you real daily gift ideas.
Quick Overview: Gifts for Someone Who Is Always Cold
COMFIER Heated Car Seat Cushion for More Warmth On the Go
If you're looking for gifts for the person who is always cold, you should first determine whether you're buying something for a driver or not. Why is that important, you may ask? Because cold-natured drivers have to go through a whole new level of hell each day. There's nothing worse than having to sit in a cold vehicle that has been outside for an entire winter night. Everything is icy cold, from the steering wheel to the seats. That's why we recommend a heated car seat cushion.
Comfier offers a safe and reliable one that is highly portable. It's a compact cushion that has 3 heating pads, which means it warms up the entire back as well as hips and thighs. Pretty awesome, isn't it? The seat cushion warms up within 1-3 minutes and reaches up to 131℉. It also has two heating levels, and you get to switch between them according to your needs.
It's important to mention that the cushion features an overheat protection. All heating pads have auto-shut off function for more safety. Overall, the seat is super safe, well-made, and durable. It's easy to set up, offers a universal fit, and features a non-slip bottom with elastic straps for more stability. Oh, we shouldn't forget to mention how comfortable and luxurious it proves to be! It will not only keep you warm but collect the compliments from friends and family.
The heating car cushion is a must-have for drivers. It's such a useful item that will keep the driver warm during winter while also relaxing soreness in muscles and relieving back pain. A cold-natured person will love it!
A New Level of Coziness with Big Joe Bean Bag Chair
We have more gifts to keep you warm! The bean bag chair might not be your first choice of gift for cold-natured people. Still, take a second to think about it. When are people cold the most? When they don't move around, that is to say when they sit or stand for a long time. If you get a fluffy chair for a person who is always cold, you'll help him/her preserve the body temperature and keep him/her comfortably snug!
The Big Joe bean bag chair is made of high-quality materials such as faux leather and faux fur. The fabric is smooth, soft, and safe for the skin. It makes the chair incredibly comfortable. Also, quality stitching is resistant to tears and ensures more durability.
The chair is available in multiple colors, so you can choose the one that would compliment someone's interior. You'll also be pleased to hear that the chair is lightweight and therefore, highly portable. Your friend, sibling, or partner will be able to move it from room to room whenever necessary.
Waste no more time and get this beautiful and fluffy chair for a cold-natured person in your life. It's such a unique and useful item that you might end up buying one for yourself!
Sunbeam Heated Mattress Pad to Keep You Warm at Home
Those who are always cold suffer the most during winter nights. It's just hard to have a full-night sleep when you're shivering under the sheets! So, the best thing you can do for cold-natured people is to give them a gift that would keep them warm during the night. One such item is the Sunbeam Quilted heated mattress pad.
The item is quite convenient and easy to use. All you need to do is to put it on your bed and let it warm up the sheets and blankets. It's able to warm up and soothe the entire body rather fast. Also, the pad has 10 heat settings you can adjust according to your needs as well as an auto-adjusting feature that ensures heat consistency during the night. Another useful thing is the design with two controllers that end up on both sides of the bed, so they'll be within your hand's reach all night.
All in all, the heated mattress pad is a rather convenient device, and it's safe too. An auto-off feature shuts off the device after some time, so you can sleep without any worries at all. Let's not forget that the package includes a 5-year warranty for some extra peace of mind!
The heated mattress pad is one of the best things you can get to make winter nights warmer and more enjoyable. We highly recommend it for everyone, not only for those who are always cold. It's also a great idea for those who are wondering what to buy when they have everything!
Zadro Bath Towel Warmer for Home Luxury
Did you know that a towel warmer is one of the best gifts for people who are always cold? No? Well, that's about to change! Zadro offers a device that can warm up towels, bathrobes, blankets, and much more. It will keep all these things ready for use, so those who are always cold can relax and enjoy the extra warmth all day long. The device has a built-in timer one can set up according to the daily routine. It shuts off automatically, so there won't be any overheating issues. Also, people like that the warmer has some extra room inside, so it can accommodate up to three towels and still warm them up completely, without leaving any cold spots.
The towel warmer is a unique and incredibly useful product that makes a perfect gift for those who are always cold. It keeps stuff warm all the time and proves to be very efficient. You can't go wrong with giving it as a gift!
Stay Warm with THE COMFY Wearable Sherpa Blanket
Blankets, blankets, blankets! Cold-natured people can't get enough blankets. Therefore, you can't go wrong if you get it. Still, if you want to make things more interesting, check out this innovative wearable blanket. It's a unique product that has pockets and a hoodie! It's somewhat oversized to provide more comfort and features soft material that keeps the body warm. One can wear it during the entire day, while watching TV, playing games, or just relaxing. Some people even pull their legs up and inside the blanket to cover themselves completely! How cool is that?
The wearable blanket is what everybody needs! It's warm, comfortable, and it makes moments at home more enjoyable. It also makes an excellent addition to the gift basket. Of course, if you're making one for a cold-natured person in your life. If you haven't planned on doing it, but you're now interested in the idea, make sure to check out our article about What Makes a Good Gift Basket.
Haflinger Clogs for Superior Comfort
We know you thought about giving a cold-natured person in your life slippers, but these are not just any kind of slippers! We are talking about Haflinger clogs. These are made of natural materials and prove to be incredibly comfortable. They are breathable, flexible, and sturdy enough to last for a long time. Each pair is uniquely designed, and there are 12 of them! You get to choose the perfect one, which can be a little tricky though, considering how stylish every pair is!
Slippers are a classic that never gets old! You just can't go wrong with giving them as a gift, especially not Haflinger ones. They are well-made, durable, and look super stylish. On top of all that, these cogs are among the most comfortable models on the market.
OCOOPA Hand Warmer to Keep Your Fingers from Freezing
Last but not least, hand warmers! No cold-natured person can spend time outside during winter without hand warmers. So, if you want to opt for a safe gift that will most certainly be used, go with the one coming from OCOOPA. It's a quality hand warmer that features aircraft-grade aluminum and ABS plastic. It doesn't only look good, but it feels nice in the hand and proves to be very durable. The device warms up rather quickly and has 3 intensity options to offer. It's pretty intuitive and easy to use too. We were also impressed with the battery that lasts for many hours and recharges rather quickly.
This hand warmer is a budget-friendly option, perfect for those who are on a tight budget yet want to surprise a cold-natured people in their lives. It's powerful, durable, and efficient. Who could ask for more?
Conclusion
Now that you went through our suggestions, don't you think that some of these products would be perfect for perpetually warm people too? We know you do! It's just hard to resist these comfy slippers, blankets, and cushions. It's like they are calling you to relax and enjoy the comfort of their arms!
As you can see, we included a variety of products to give you options. You can choose clogs for those who always complain about having cold feet or hand warmers for those with icy fingers. Another option is to choose a gift according to someone's lifestyle. If you're shopping for a sedentary person or a traveler, you can get a seat cushion, while the wearable blanket proves to be ideal for those who move a lot. See? You have options! All you need to do is to consider for whom you're buying a present and pick one (or more) of our 7 gifts for someone who is always cold. It's that simple!
ESTIMATED TIME DESIGNING AND UPLOADING THIS ARTICLE
ESTIMATED TIME RESEARCHING AND WRITING THIS ARTICLE
Try our AMAZING GIFT FINDER TOOL! Find GIFTS with 1 CLICK!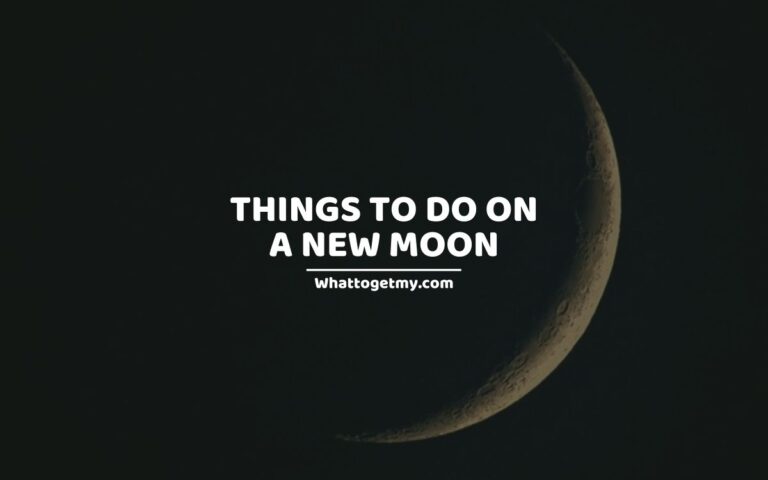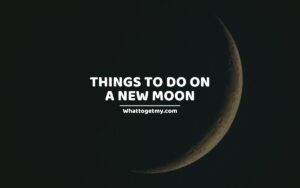 13 Things to Do on a New Moon WhatToGetMy Instructional Article Every 28 – 30 days, we go through a lunar cosmic reset where a new lunar cycle begins as the sun, and the moon align. As this event brings a new beginning in the
Read More »