9 Best Places to Have First Birthday Parties
WhatToGetMy Instructional Article
A baby's first birthday party is a milestone that most parents celebrate. This is because, as of 2010 in the USA, 6.15 percent of every 1,000 births end up dying before the age of 1. In 2018 alone, over 21,000 infants died.
There are many causes that lead to infant mortality rate such as; birth defects, premature births, maternal pregnancy complications, sudden infant death syndrome, and injuries.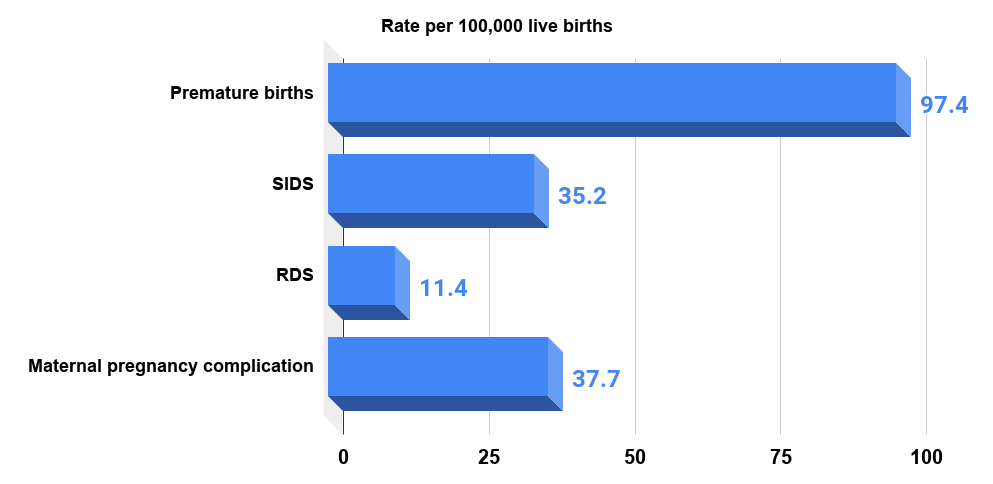 It should come as no surprise when people want to celebrate their child turning 1 year old after beating the odds of any of the infant mortality causes. But now the problem arises when you start thinking about where to have a 1st birthday party because let's face it unless you and your group of friends decide to have babies around the same time, chances are your baby is the only 1-year old around.
You may decide you do not want to throw a birthday party for your one-year-old, but still want to celebrate their first year of existence; our article on how to celebrate the first birthday without a party should give you a few ideas on what to do with your little bundle of joy on their birthday.
However, if you decide to go all out and throw your one-year-old a birthday party, below are some venues you may want to consider;
FIRST BIRTHDAY PARTY LOCATION IDEAS
1.

At home
Perhaps the most convenient location for a first birthday party is your home. You can put up decorations, get a cake, wrap some gifts, and invite a few family and friends over to help you celebrate your little one's birthday. Depending on the weather and where you live, you can even have the party in the backyard of your house for a bigger crowd, this is especially perfect when you have a close-knitted big family.
2.

Garden
One of the best places for baby birthday parties is a garden – the open space provides fresh air and color stimulation for both the party attendees and your baby. The downside to this could be party crushers and surrounding noise. Make sure you choose a garden that is secluded and safe so you can minimize the amount of noise that counteracts your party. You can even go as far as to hire security personnel to help keep the gatecrashers away.
3.

Beach
Most people wouldn't include the beach as an appropriate venue for a 1-year-old birthday party, however, the beach is a perfect place to have first birthday parties because it requires minimum preparation and maximum fun. Think about it, as a new mom with a baby that demands attention most of the time, you probably don't have a lot of spare time to plan an elaborate birthday party but you still want to enjoy the day with your baby and close family and friends. A trip to the beach will provide you with the much-needed rest that you need while also relaxing you and providing fun for your baby. Just remember to wear sunscreen and put some on your baby, too!
4.

Park
One of the most common places to have a baby's first birthday is at the park. It is a no-brainer, really, parks have a lot of baby-friendly playgrounds and pieces of equipment which will keep your baby preoccupied (and also look really good in pictures). Additionally, You can throw a themed party for your child at the park.
5.

Pool
Another convenient location for a baby's first birthday party is the pool – they are just like the beach, only with less to no sand at all! And just imagine how cute your baby is going to look in their little cute bathing suit sitting around the pool or floating in the water?
6.

Theme park
Another best place for a 1-year-old birthday party is the theme park. This will give your baby the chance to meet some of their favorite characters from T.V. and it will be so much fun playing with other kids and enjoying all the fun and visually stimulating things that are available at these various theme parks.
7.

Farm
One of the good places to have a 1st birthday party is the farm – if you live near one (or if you do not mind driving to one). Here your child can play with animals and pet them. It is also a learning opportunity for your child to see what animals look like in real life – as opposed to the cartoonized versions they see on T.V. Depending on what farm you take them to, there may also be activities for both adults and children that will help you bond even more with your child and provide fun and entertainment for everyone else.
8.

Apple Orchids
Another amazing birthday venue for a 1-year-old is the Apple Orchids. Imagine photos of you and your baby picking apples and placing them in a basket? The color contrast would create very visually pleasing photos that you can share with your family and friends on social media. Additionally, it is a fun activity for both you and your child.
9.

Puppet Show
Another best place to have a 1-year-old birthday party is at a puppet show. They are basically live performances for kids. They will keep your kid engaged and some of them are even interactive which is amazing for your child's developing brain. The great thing about puppet shows is that they have content that can be enjoyed both by the young and old alike, so a birthday party spent at a puppet show is a win-win situation for both the guests and the hosts.
FREQUENTLY ASKED QUESTIONS
1. What are some places to have a first birthday party in winter?
Winter can make venues for birthday parties a little bit scarce and restrictive. When looking for a winter birthday venue, keep in mind how well heated the place is going to be, because you want your guests to be warm and comfortable. With that said, here are some places you can use as venues for your child's first birthday; your home, at an arcade, an art studio, an amusement park, or the zoo. Most of these establishments will ensure that they are well heated during the winter, therefore, making it safe and fun for both you and your guests to enjoy the birthday party.
2. What are some places to have a first birthday party in summer?
Contrary to winter birthdays, summer birthdays have much more options. You can have your summer birthday party at a wide selection of outdoor venues such as; beaches, poolside, and parks. In fact, most of our selection on this list is catered to summer birthday parties as opposed to winter.
3. What is the best time for a first birthday party?
When it comes to kids, you have to make sure that the party isn't too early on in the day and not too late in the night, either. The best time for your child's first birthday party will depend on your child's sleep schedule. With that said, however, the recommended or average time to start your baby's first birthday party is 10 a.m. and the party should go on for an hour or two.
CONCLUSION
In conclusion, there are many places to celebrate 1-year-old birthday and this article has covered 9 of them that are suitable for both summer and wintertime. Celebrating your child's first birthday is very important whether it is for your own benefit (you need a break and this provides you with a getaway) or for your child's (to create memories for them). We hope you have found some inspiration in our article.
ESTIMATED TIME DESIGNING AND UPLOADING THIS ARTICLE
ESTIMATED TIME RESEARCHING AND WRITING THIS ARTICLE