15 Fun Things to Do on Long Island With Boyfriend
WhatToGetMy Instructional Article
If you and your boyfriend are planning on going for a romantic getaway to Long Island, consider visiting places that either you or your partner will find exciting. you may also try to explore new places that you think you and your boyfriend might like.
Long Island is a very romantic place to visit, it has the most beautiful gardens, historical landmarks, and exquisite vineyards and wine cellars. Additionally, you will find some of the most delicious and authentic seafood dishes on Long Island.
This article highlights some of the best places you can visit while you and your boyfriend are on Long Island.
Long Island may sound like a small strip of sand, but this seeming small strip of sand/Island is home to more than 7.46 million people and has 3 known popular airports (according to Wikipedia). This "little" Island is also said to be the 18th most populous in the world, so you can be guaranteed that on a vacation there, you will be surrounded by many exciting people.
Long Island is the most populated island in any U.S. state or territory, and the 18th-most populous island in the world. Source: Wikipedia
Long Island is also known for its beautiful landscape and historic sites – it amasses over 5.3 billion dollars in tourism and creates over 74,000 jobs for the locals according to a study conducted by Discover Long Island – a tourism and travel website – in 2016. It is also famous for its rich ethnic diversity that makes it a truly beautiful tourist attraction and destination.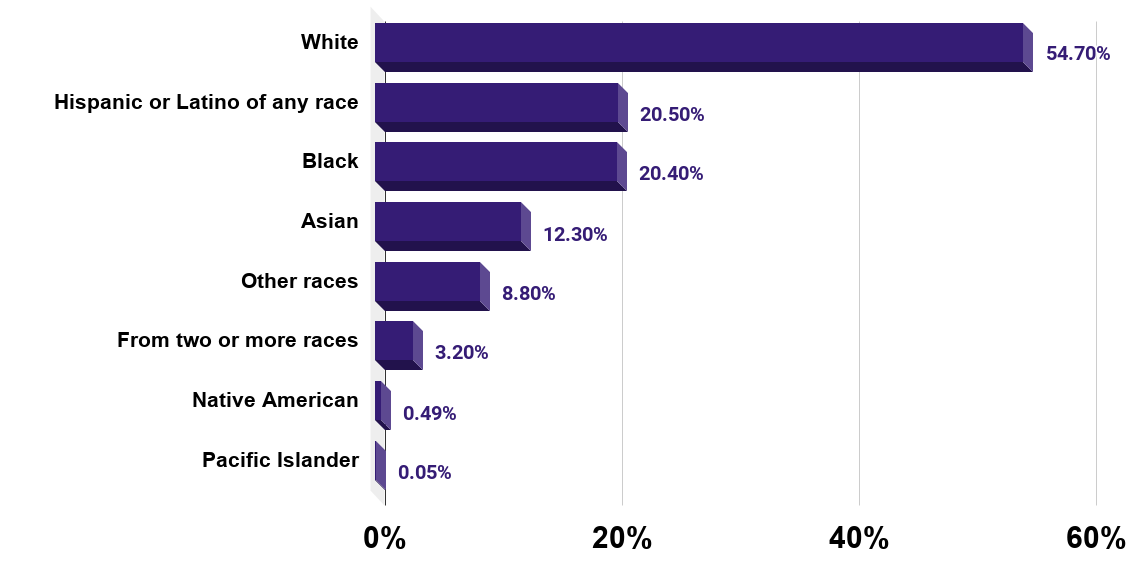 Planning a trip with your boyfriend can be fun and exciting especially when you are planning on getting away for a while. and given the rich ethnic diversity, you are guaranteed an experience that is different, rich, and exotic.
If you are planning on going to Long Island for your next trip – and you have never been before – you may find yourself looking for activities to do while you are there. This article will help to guide you on finding things you can do while you are on the island with your boyfriend that are both fun and educational for you and your boyfriend – learn about the food, music, and culture of the people on Long Island.
ROMANTIC PLACES ON LONG ISLAND
1. Lavender Fields
These lavender fields are beautiful and span over miles. They are the perfect romantic spot if you and your boyfriend love nature and want to be connected to it or just simply explore it. Get your camera phones ready because you will not be able to resist the sheer beauty of these fields.
2. Old Westbury Gardens
Travel back in time at this gorgeous mansion that spans up to 200 acres. The mansion is surrounded by beautiful landscapes and lakes, which makes for beautiful scenery. Additionally, there are events that are hosted at the house, so who knows? You might get lucky and catch an opera show on your visit.
3. Coopers Beach
If you and your boyfriend love beaches, then this is one of those places you should visit on Long Island. Its white sands and clear blue waters are very relaxing and the various water activities offered will make your time there even more adventurous and memorable. Here are some fun things you can do at the beach at night to give you some more ideas about your day at the beach.
Related article: Fun things to do in the summer with your boyfriend
4. Cross Sound Ferry
Take a day out into the open waters and meet and interact with new people. Ferries are quite romantic in the way that they are similar to cruises, but shorter and with fewer people. If you and your boyfriend love the waters, then this experience is for you. They have food, snack bars, and minibars on the ferries.
5. Catapano Farms
This is another romantic long island activity you and your partner can do. Take the day slowly petting some farm animals and baby goats. You may also try their cheese selection – which is made from scratch on the farm.
6. Greenpoint Harbor Brewing co.
Get your taste buds going at this ale brewery. They provide tours of the production and packaging as well as tasting tours. Have a little fun on your adventure and also learn something new. It's a win-win!
7. Jamesport Vineyard/ Sannino Bella Vita Vineyard/ Sparkling Pointe Vineyards and Winery Lieb Cellars
If you are a wine enthusiast, then any of these places will be the perfect romantic spot for you and your boyfriend on Long Island. Take tours, taste wine, and even crush your own grapes and churn your own wine. These are some of the romantic things you can do at a Vineyard or winery on Long Island.
8. Seafood Restaurants
Long Island is filled with seafood restaurants that make authentic sea plates. Go around the island and visit some of the most authentic restaurants and eat your fill. You can go 'restaurant hoping' with your boyfriend and enjoy some of the most romantic food places on Long Island.
FUN THINGS ON LONG ISLAND
9. The Adventureland Park
If you are looking for fun and cool things to do on Long Island, then this adventure course is for you. It is filled with activities that will please any adrenaline junkie while showing you the best sites on Long Island from the best point of view with activities such as zip-lining, high climbing, and wobbly bridge walking.
10. Parrish Art Museum
One of the fun activities you can do on Long Island is to visit the Parrish Art Museum in Water Mill. It has a collection of over 2600 pieces and holds and displays art from the Impressionist period of the 19th century. The museum is full of culture and knowledge – and sometimes it even holds exhibitions for local artists thereby promoting local talent, both old and new.
11. Northwell Amphitheatre
This is one of the best and top things you can do on Long Island. Northwell Amphitheatre is one of the most popular stages for rock bands and pop sensations alike. Get to see your favorite artists play on this stage – it is definitely a once in a lifetime experience.
WHAT TO SEE ON LONG ISLAND?
12. Vanderbilt Museum and Planetarium
This is a must-see Long Island attraction. It is a mansion that used to belong to William K. Vanderbilt and it has within it artifacts collected from all over the world including Asia and Africa. It is a cool historic landmark that you will love visiting if you are a history buff.
13. Long Island Aquarium and Exhibition Center
This is easily one of the coolest places you can go to on Long Island. They have a variety of aquatic life such as sharks, sea lions, and penguins. Additionally, they also have an indoor garden that has birds and butterflies of different species.
14. MoMA PS1
If you and your boyfriend love contemporary art, then the MoMA PS1 is the place for you to see in Long Island. They have live performances and exhibitions that go on all year round. They do not store any of the Art so you will see something new every time you visit. Truly a unique experience for the Art lover and exhibition goer.
15. Montauk Point Lighthouse
The Montauk Point Lighthouse is one of Long Island's tourist attractions. It is one of those places you absolutely have to see as a tourist visiting Long Island. It is the oldest lighthouse on Long Island which still operates to this day. You can buy a ticket to the top of the lighthouse and get the best view of the Atlantic Ocean.
FREQUENTLY ASKED QUESTIONS
What are some things I can do outside on Long Island?
Apart from visiting museums, restaurants, gardens, and farms, there are plenty of activities that you can enjoy outdoors on Long Island. You must first consider, however, what activities you and your boyfriend like or activities that you might like to try together. You can go kayaking or boat riding, fishing, play golf, sunbathing, and even ziplining and hiking. It all depends on what you like and what you're willing to try with your partner to make the most out of your trip to Long Island.
What are some things I can do for free on Long Island?
There is an unlimited number of activities you can do for free on Long Island. Some of them are: walking, running, jogging, hiking, mountain climbing, free concerts, beaching, sun tanning, sunbathing, watching an outdoor movie, and visiting sites that are free to tourists and locals alike. You can have plenty of fun on Long Island without having to spend too much money.
CONCLUSION
In conclusion, when you are planning a romantic trip to Long Island with your boyfriend, plan your activities based on things that you like, things that your partner likes, and things that you might want to try doing with your partner. There are many historic landmarks on Long Island that are perfect for anyone despite their general preference for hobbies. Take advantage of this beautiful island and explore its food, culture, and history – take the time to learn about the evolution of life into what it is today on Long Island.
ESTIMATED TIME DESIGNING AND UPLOADING THIS ARTICLE
ESTIMATED TIME RESEARCHING AND WRITING THIS ARTICLE