Europe is an exciting and beautiful continent to visit. It has a very rich and diverse culture.
In traveling to Europe, the most important consideration is to pack and travel light. It is with that important consideration in mind that we have handpicked the most functional and lightweight gift items for you to give someone traveling to Europe. Read on to find out what they are.
Finally, be sure to advise your friend or loved one who is making the trip of the top twelve things listed in this article they need to know and get ready for in preparation for their trip to Europe.

 
Europe is one of the continents of the world with very beautiful attractions and sights to see. It is also very rich in culture and diversity. If you are reading this article, you probably know someone traveling to Europe. Maybe your child is going there for a school trip or course. Or perhaps your spouse/partner is traveling there on a work-related function. Or a couple of your friends have decided to take a vacation to Europe. In all these scenarios, you want to be sure that they have a great time in Europe and have all they need for the trip. If your friend/loved one is considering moving to Europe to live, our article on the 10 most affordable places to live in Europe is a must-read. If they are traveling for a 5-day trip, we also have a useful article on how to prepare and pack for a 5-day trip. And as well as how to prepare and pack for a 7-day trip and preparing and packing for a 3-week trip and also for preparing and packing for a trip as long as 6 months. Armed with all the information in these articles, you are sure to help your friend/loved one be better prepared for their trip to Europe.
THE MOST IMPORTANT CONSIDERATION IN TRAVELING TO EUROPE AND BUYING A COOL GIFT.
Traveling light is the key to having a truly enjoyable trip, and this is all the more important on that European tour. Nothing takes the fun out of travel like being weighed down by too many items. In Europe especially, your friend/loved one will find that they will have to walk some distances and deal with climbing long flights of stairs sometimes with no elevator. A heavy suitcase will make this a nightmarish journey for them. And this is what should inform the choice of gifts.
It is with this key consideration in mind that we have hand-picked the best and lightest weight gift materials that would make great travel companions for your friends/loved ones.
GIFTS FOR SOMEONE TRAVELING TO EUROPE.
This list gives you the most functional, stylish and perfect gift items that are very lightweight, compact and tailor-made for a European travel 
(Also check out our article on gifts to buy for someone who likes to travel, for other gift ideas for travel in general).
As an Amazon Associate we earn from qualifying purchases. We may earn a small commission for our endorsement, recommendation, testimonial and/or link to any products or services from this website. Thank you, your qualifying purchases help support our work in bringing you real daily gift ideas.
Quick Overview: Gift for someone traveling to Europe
1. Multipurpose Travel Backpack.
This is the first item on the list especially if the person intends on traveling to more than one destination in Europe. A backpack ensures the traveler packs light and takes only items that are absolutely essential.
This sleek and stylish backpack doubles as a laptop bag for a laptop of up to 17 inches and can take up to two 17 inch laptops. Another cool feature is that it can unfold the laptop compartment up to 90 or 180 degrees meaning that the bag can be scanned through airport security without the need to bring out the laptop. It can also fit under the airplane seat. It comes with several compartments to let the traveler organize their travel items seamlessly and efficiently.
Pros.
It has a laptop compartment. 

It has several compartments for other items. 

It has an external USB charging port. 

It is comfortable to wear. 

It can be used for school, travel, and work. 

It is suitable for both male and female use. 

It comes with anti-theft zipper pockets.
Cons.
It may not be able to hold all types of 17-inch laptops.

It is not very water-proof.
This sturdy multipurpose travel backpack packs a punch. You can charge your devices on the go. You can pack all your essentials in a very organized fashion and you can still carry your laptop and it still sits very comfortably.
2. Portable water filter.
A portable water filter is an important necessity because clean drinking water is indispensable in every trip. And your traveling friend/loved one cannot be sure about the water condition of the place they are going to. This would save them a ton on buying bottled water.
This product is the best in the market and has been highly rated by all who purchased it. It pumps out water real quick and has been said to pump out 4Liters of water in 10-12 minutes.
This portable water filter is an indispensable must-have in every traveler's backpack. You may find yourself in a place with no portable drinking water and drinking contaminated water can cause you to fall sick, ruining your trip. This easy to use and effective water purifier will save your health and wallet.
3. Anker 20100mAH Power Bank.
When your child or partner is on a trip, the last thing you want is their phone or camera dying on them and making it impossible to know if they have arrived safely. This power bank has been verified to charge a Samsung Galaxy 7 for 5 full charges when full before going off.
Pros.
It is very compact. 

It won't take up much space. 

It can charge a dead device at least 5 times when fully charged. 

It is compatible with all devices. 

It can charge your Kindle and camera.
Cons.
It is a little heavy, but still slim and can fit anywhere. 

It may not last longer than a year.

It takes some time to fully charge up. According to one customer it took up to 8 hours.
Given the power that this power bank packs compared to other smaller power banks in the market, it makes it a worthwhile purchase. It is pocket size and would definitely not take up any serious space in your backpack.
4. Door Wedge Security Alarm.
If your friend/loved one is traveling alone and unsure of what security would be like, this is a gift to go with. It is small and very powerful. When jammed under the door and the door closed, any intruder that attempts to push the door open will trigger off the alarm which is very loud and will wake your loved one and their neighbors up.
This is a sure way to guarantee you a sound sleep on your next trip if you are traveling alone and worried about intruders. The alarm is so loud and shrill that it will scare off any intruder and keep others at bay. Remember to buy separate batteries after purchasing this item.
5. Quality Backpacking/Travel Towel.
This compact towel is a great carry on for travel. Unless your traveler friend/loved one plans on staying in the expensive hotels in Europe, they are most likely going to lodge in a backpacker. And they will need their own towel. This great towel is made from high-quality material that absorbs water from the body quickly and dries very easily.
This towel is a great companion especially if you will be on the move in your trip to Europe and would not be staying long in one backpacker. Since it dries out very quickly, you don't have to worry about it getting smelly in your bag.
6. A Stow Organiser.
This handy piece made of high-quality material will hold together all essential small items like the phone charger and cables and writing materials. It is a great multifunctional carry-on for both men and women.
Get organized, look classy, and chic – this one of a kind high-quality organizer lets you be all this and more. It is the perfect travel companion for your small and essential items.
7. Portable Headlamp.
This nifty piece is the perfect travel companion for camping, traveling, and hiking. It can be used to read at night or for going on trails on hikes on the European travel expedition. The light is very bright and the battery lasts very long so the traveler doesn't have to worry about it going off. It is a definite great purchase with great value for money.
This adjustable headlamp is what every traveler should have in their travel backpack. Whether you want to use it to read at night when all lights in your backpacker dormitory have gone off, or for your hiking trail, they are just perfect.
8. Fujifilm 300 Instant Photos Camera.
A European tour would be incomplete without lots of pictures to immortalize the memories. What makes instant cameras still a preferred option to phones is the fact that they make it easier to print off the pictures right away and file them in one's travel scrapbook.
This instant camera is the best there is in the market as it takes pictures in great quality and is very easy to use. The pictures also come out in a bigger size than what other instant cameras give out and the settings for lighting are perfect.
This value combo comes with the camera, two films, and batteries and a carry bag, which is a great price considering it will cost you more if you purchased the items individually. The camera's picture quality is exceptionally great for an instant film camera and for that reason every traveler should have it.
9. Canon Rebel Camera.
If you do not want to compromise any picture quality and want only perfection with the pictures then this is the camera for you and your loved one. This was voted by CNN Travel as the perfect travel camera for 2019. It doesn't come cheap but it is certainly worth every cent. This top of the range camera comes with built-in WIFI to connect to multiple devices after you take photos. This particular combo comes with the full kit – a tripod, bag and other accessories.
Pros.
It comes with built-in WIFI. 

It has a good grip. 

It takes high-grade pictures. 

It is lightweight. 

It is easy to use.
Cons.
It is very pricey but worth every cent.

The functionality for transferring pictures from the camera to your phone or computer may be a little challenging at first to navigate. 

You will need to purchase a plan for warranty after purchase.
If you are looking for picture-perfect, this is the camera to go for. Considering all the great specs it comes with, it may actually be underpriced.
10. Adventure Travel Photo Album and Scrapbook.
All the beautiful pictures from Europe need an even lovelier looking album and scrapbook. This scrapbook is made of high-quality paper and the binding is strong and is sure to protect the memories inside. The size is also perfect to fit into a travel bag.
The highpoint of this high-value photo album is the quality of the paper it comes with. The paper is of such high quality that even if you used a marker to write on it, it wouldn't bleed on the other side of the paper. And it can take as many pictures as you can print off from your instant camera.
11. A Travel Guide to Europe.
Europe is a big continent and can be a little intimidating and overwhelming to navigate. This eyewitness travel guide will tell the new traveler where to go in Europe for the sights and sounds. It also explains the various European cultures. This is a very useful guide to gift to someone who is going to Europe.
Learn about Europe from the eyewitness account of the author. It is a great guide to knowing about Europe before going to Europe. It would also assist in knowing where exactly to go first depending on what you want to see.
12. Super soft Travel Pillow.
This pillow is guaranteed to hold the head up in an ergonomic position even when sleeping in an upright position on the airplane. It is super soft and it is able to fit snugly into the travel bag.
Carrying a travel pillow is a good fail-safe to have just in case you find the pillows in your backpacker in Europe unsatisfactory.
13. Universal Travel Adapter.
Plug standards are different in Europe and it would be a nightmare to get there and realize one can't power their laptops, phones, and cameras. This universal adapter has points suitable for Europe and other regions as well. A very versatile and important piece to have.
Pros.
It is small and can fit anywhere. 

It has plugs for different regions. 

It comes with 4 USB charging ports.
Cons.
It is not very durable and long-lasting. It is best to have a second spare.

The fuses cannot be replaced when it blows up.

It heats up if charging up to 3 items.

It cannot power items that require high voltage like a hair dryer.
Don't miss out on important notifications because of your gadgets dying and being unable to charge them. This universal adapter would ensure that this never happens.
14. Collapsible Water Bottle.
Stay hydrated with this water bottle that can literally squeeze into one's travel bag when empty. All one needs to do is roll it up and put it in their bag. It is made with BPA material making it very safe for us.
After purifying water with the water purifier listed in number 2, enjoy it in this classy and nifty water bottle. The size of this collapsible water bottle when filled with water is actually quite big. The perfect travel companion for staying hydrated.
Pros.
It has a great twist cap. 

It doesn't leak. 

It is compact. 

It is big when filled with water. 

It is easy to grip. 

It has an insulated outer body.
Cons.
It is not very long-lasting but this should not be a problem because drinking bottles should not be used for too long. 

It is not very easy to fold.

Some customers have complained that it has a smell.
This versatile product has an insulated outer body that makes it perfect even for hot coffee. It is sturdy and once empty can be rolled up into a nice neat bundle that enters the travel backpack.
15. Ray-ban Unisex Sunglasses.
Sunglasses are a great travel item not least because they are fashionable, but also because they protect from UV Rays. This classy and chic piece from the renowned Ray-ban would be a great gift to give someone traveling to Europe.
Awesomeness plus stylishness and 100 UV Protection equal to Ray-ban sunglasses. You can't go wrong with these sunglasses and they are a perfect fit for all face types.
Specifically For Women.
16. Compact Lockable Jewelry Box with Compartments.
This really chic and unique jewelry box is just what every woman needs for traveling. It comes with so many compartments for different sizes and types of jewelry. And even cooler is the fact that the traveler gets to lock it.
Say goodbye to entangling all your jewelry due to lumping them all in one place. With this compact box, you can put each item of jewelry exactly where they should stay.
17. Nano Ionic Portable Hair Dryer.
This very portable hairdryer is very slim and can fit very easily into your travel bag. It comes with a 5-speed setting and heats up real quick. It also does a great job of straightening your hair perfectly for a sleek and smooth finish.
This sleek and smart looking hairdryer is the next best thing to carry with you on your next trip. You don't have to worry about where it will fit in your travel bag and you don't have to worry about whether it works well. It's a great travel companion and the price is so worth it.
Specifically For Men.
18. Leather Hanging Toiletry Bag.
This is the perfect man bag for packing all toiletries that a man will need for a trip. It looks very classy and is made of the finest leather. It hangs easily meaning that the man can easily hang it in the bathroom with all his toiletries still intact. It folds very neatly and fits very well in the travel bag.
Every man who owns this bag is consistent in his testimony that this is a must-have bag for every male traveler. It is very stylish and very functional and keeps a man and his toiletry very organized on his European tour.
19. Pocket size Compact Toolkit.
Compact with many handy tools cramped in one pocket size carry-along.
Not many handy toolkits can boast what this handy toolkit can. It comes with plenty of handy toolkits and the 25 years guaranteed warranty means that if it damages before then you can always claim on the warranty.
FINALLY, BEFORE YOUR FRIENDS/LOVED ONES PACK TO GO TO EUROPE TAKE NOTE OF THESE 12 HELPFUL PREPARATORY TIPS.
1. Go prepared with a decent amount for your feeding. If you don't intend on self-catering then you need to be prepared to spend a decent fortune on eating out. And we must warn that tipping the waiter at a certain percentage of the bill is compulsory in places like the Netherlands.
2. Backpacking is the most affordable lodging option in Europe unless you have the fortune to spend on expensive hotels.
3. Travel in Europe is quite cheap and affordable. On a good day, you could get a return flight for less than 80€ Euros (on Easyjet) from Paris to Athens in Greece, for example. And if you want just one-way tickets, you can get good deals at less than 50€. So, you may want to consider taking advantage of such bargain deals and explore more of Europe on that journey.
4. Travel by train is also a great way to explore and see more places in Europe. In places like Amsterdam for instance, you can purchase a card for travel on the train called a Chipkaart. This allows you to load a certain amount on it and simply use it for as many journeys as the money on it allows for.
5. If you use a credit card, do well to notify your credit card company in advance before you travel. This is to avoid your card being blocked when you try to use it in Europe.
6. Make your reservations in advance as this will save you a lot of hassle.
7. Don't overwhelm yourself with activities and try to see many places at once. This will burn you out and make you not enjoy your trip.
8. Passport and visa. Check your passport to be sure it is still within date. Be sure to check visa requirements for your destination in Europe to be sure you don't need a visa. Most European countries use the Schengen Visa and you can find full information on their website here on whether you will need the visa for your visit.
9. Make sure you are reachable on the phone. Find out from your cell phone service provider what services they have for international calls. It may not always be easy to find a WIFI hotspot especially if you are on the move in Europe and so it becomes all the more important to be reachable on your phone.
10. Shop with local currency. If you decide to pay with your credit card, you may find the exchange rates applied on the high side. To combat this, it is always better to change your dollars into the local currency at a Bureau De Change as soon as you land at the airport.
11. Ensure you have useful apps like Google Maps and Google Translate in case you get lost or encounter a language barrier.
12. Pack a universal charger. We have listed a very good one in this article at number 13.
FREQUENTLY ASKED QUESTIONS.
What are the must-haves for someone traveling to Europe?
Any essential item that is small and light to carry with you is a must-have for someone traveling to Europe. And this article has listed all these items.
What are good American gifts to take to Europe?
Any American product of good quality manufactured in America will always be a good gift to take to Europe.
CONCLUSION.
Europe is a beautiful travel destination and traveling light is the key to enjoying one's trip to Europe. To ensure that your friends or loved ones have an enjoyable time in Europe, buy them any of the essential items listed in this article
ESTIMATED TIME DESIGNING AND UPLOADING THIS ARTICLE
ESTIMATED TIME RESEARCHING AND WRITING THIS ARTICLE
Try our AMAZING GIFT FINDER TOOL! Find GIFTS with 1 CLICK!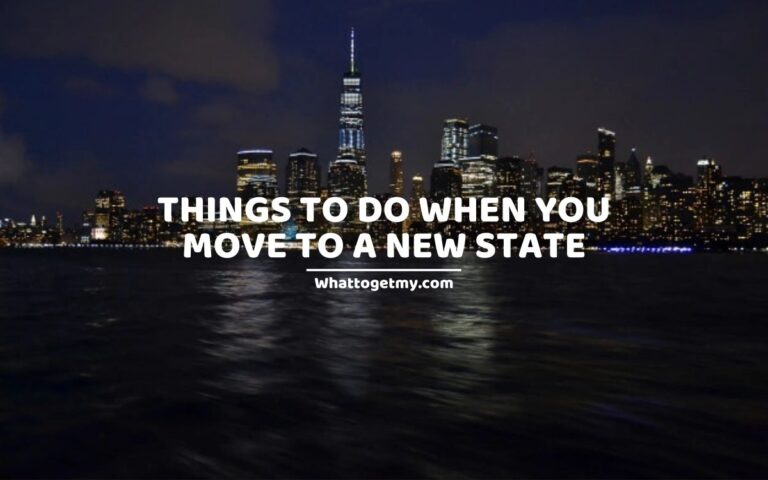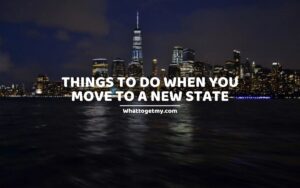 25 Things to Do When You Move to a New State
25 Things to Do When You Move to a New State WhatToGetMy Instructional Article Moving to a new state doesn't have to be as daunting as it normally would be. This article will help you navigate how to successfully move to another State by providing
Read More »