Although getting people gifts can be very difficult, it is made a little bit easier when you know or take the time to learn what the person you are buying a gift for finds interesting and what activities they enjoy doing.
Giving people thoughtful gifts is important and people tend to be more grateful when they see the effort you put into the gift.
So you have been seeing a country man and there is a big event coming up that requires you to buy them a gift and you are stuck on what to get them that they will appreciate?
Getting gifts for people can be quite tasking especially when you want to do a good job of it and make the other person feel seen and loved. One way of accomplishing this would be through recognizing one of their hobbies or traits and choosing your gift to fit that. This means that with a country man, you will have to get him gifts that are country themed and are popular with country folk.
However, you may also want to incorporate items or activities that they like individually, away from the "country man" narrative. This way, your gift will be well balanced and well thought out. We have come up with a list of 13 gifts to inspire you on some of the items you can get for your country boyfriend.
As an Amazon Associate we earn from qualifying purchases. We may earn a small commission for our endorsement, recommendation, testimonial and/or link to any products or services from this website. Thank you, your qualifying purchases help support our work in bringing you real daily gift ideas.
Quick Overview: Gifts for a country man
1. 

ARIAT BOOTS
The Ariat boots are the true definition of the perfect gifts for country men who have loved this brand since its launch in 1992.
These brown leather Ariat Boots are the best gift for your country man because they have soft insoles which make them very comfortable to wear for long amounts of time.
2. 

WRANGLER DENIM VEST
This vest is a true country gift for him because of its style and design. The vest is designed to fit the western man in a stylish yet traditional manner.
This wrangler vest is made from 100% cotton designed in a traditional western style. It has buttons that close and also front pockets which can come in handy for storage of small items.
3. 

WRANGLER FLANNEL JACKET
To accompany the vest, another great country gift idea is the Wrangler Flannel Jacket which is both stylish and useful. It is layered enough to keep him warm when it's nippy and he can also just wear it around the house during winter.
This wrangler flannel jacket is made from 100% cotton. It has long sleeves and is lined with flannel which not only makes it stylish but also functional.
4. 

LEVI'S JEANS
Levi's jeans are the perfect gift for country guys because of their popularity amongst western men. Levi's jeans just have a way of fitting a man well enough to make him look good and also to let him work on his feet freely and comfortably.
These Levi's jeans are made from 100% cotton. They have a lot of leg and thigh room which is great for men's jeans and also a zipper closure which makes them easy to put on and take off.
5. 

JOHN DEERE HAT
A John Deere hat is just one of those things you buy a country boy. They love the brand so much, the logo on the hat will make them happy to own an authentic piece of it.
This John Deere hat is stylish and useful. Your country man can wear it to look good or to protect himself from the sun while working.
6. 

COWBOY HAT
A cowboy hat is the perfect country themed gift for a country man. The elegance and style of a cowboy hat is one only a country man can appreciate – and let's face it, even pull off!
This cowboy hat is perfect for everyday styles and not only functions as a performative cowboy hat.
7. 

SWEATERS
A festive Christmas themed sweater should always be on the list for things to get a country boy for Christmas. They are festive and corny enough to make them adorable and who wouldn't want to see their country man in an adorable festive sweater?
This high-quality sweater will make for the perfect holiday gift for a stylish country man in your life. it comes in different colors and suitable to wear under a thicker layer of clothing.
8. 

SOCKS
Socks are a standard holiday gift so why not get them as Christmas gifts for country guys in your life? Get them comfortable socks they can wear throughout the winter to keep their feet warm and toasty.
These socks come in festive Christmas colors and in 12 pairs. They are stretchy and can be safely washed using a machine.
9. 

3 IN 1 CHARGING STAND
This is a good gift for a country boy because it is practical and they will use it on a daily basis.
This charging stand is compatible with all Apple products and it comes in four different colors.
10. 

FOOSBALL TABLE
If your country man loves some foosball then this table is a perfect gift for him. It is something he can play with his friends on a hot summer day.
This foosball table is actually a 10-in-1 game table. It comes with a variety of table games such as table tennis and pool.
11. 

HANDYMAN TOOLS
Great gifts for country men who are handymen and like to fix things around the house. These tools are secured and plated with chrome to avoid rusting and corrosion.
These tools are unisex and contain a variety of tools that you may need to use around the house.
12. 

FISHING KIT
A good gift for an enthusiastic fishing country man. This kit comes with various fishing accessories.
This fishing kit is easy to carry and contains multiple tools for fishing that are anti-corrosion and made from stainless steel.
13. 

WHISKEY GLASSES
Perhaps save the best gift for last. Everyone knows that country men love their whiskey – I mean, it's in all the songs! A set of whiskey glasses would be the best country gift for your country boyfriend. He will have a decanter for his whiskey and some stylish Italian glasses to match that he can show off to his friends!
This set of whiskey glasses contains seven pieces of Italian crafted glasses and a decanter. The set exudes old school class and sophistication.
FREQUENTLY ASKED QUESTIONS
What is the best gift for a man?
We have all asked ourselves this question at least once – What gifts do guys like? Well, this depends on what kind of guy and what their interests are. When it comes to gift-giving, there isn't one monolith answer that will fit every man out there so the best thing you can do is find out what the man you want to buy a gift for likes, and then get him gifts surrounding those interests.
Check out these articles to get some inspiration on how to get gifts for men:
Do guys like thoughtful gifts?
Yes, just like girls, guys do enjoy thoughtful gifts. It makes them feel loved and seen and lets them know that you pay attention to them and what they like. If you can, try to always give the people in your life thoughtful and meaningful gifts that will last them a lifetime of memories – you know what they say, it is the thought that counts. So make it a great one, no matter who you are gifting.
Related article: Do guys like getting gifts?
CONCLUSION
Remember to consider your boyfriend's likes and interests when you are planning on getting him a gift. Do not solely depend on one aspect of his life – i.e. being a country man. Instead, combine things he loves as a person and things that he loves from his country heritage and make his gift thoughtful and meaningful.
ESTIMATED TIME DESIGNING AND UPLOADING THIS ARTICLE
ESTIMATED TIME RESEARCHING AND WRITING THIS ARTICLE
Try our AMAZING GIFT FINDER TOOL! Find GIFTS with 1 CLICK!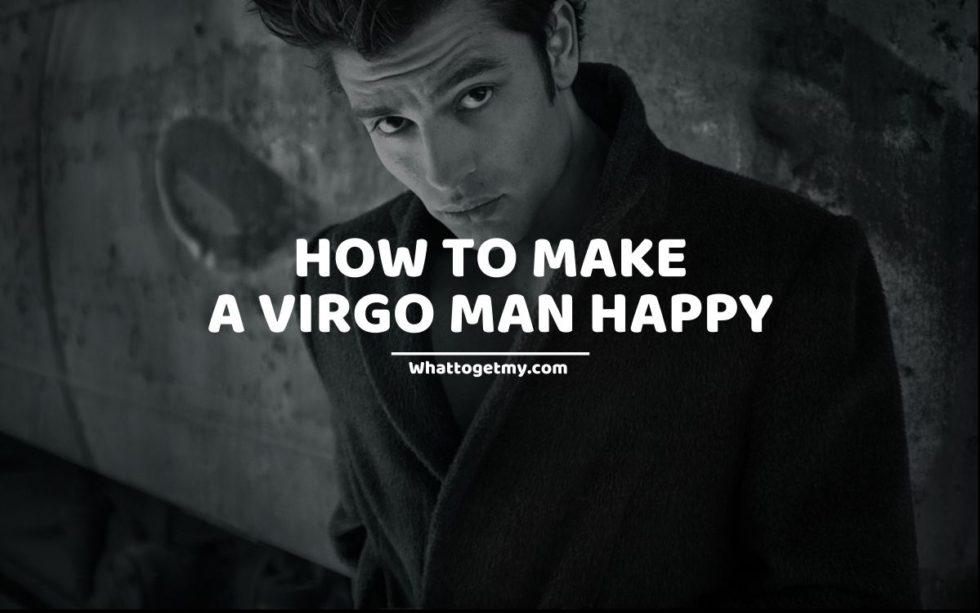 How to Make a Virgo Man Happy WhatToGetMy Instructional Article Making a Virgo man happy may seem like a big ask. After all they are perhaps the most complicated of zodiac signs. But since it takes two happy people to be in any healthy relationship
Read More »