People who have a fire pit know what they live for! Sitting around the fire and enjoying peaceful moments is sometimes all it takes to be happy. We have so little time for ourselves, always running around, from work to social events, taking breaks only when completely exhausted with daily life.
People with fire pits mostly have their week or month traditions. Whatever happens, one day is reserved for enjoying the duties-free moments, whether alone or with family. Truth to be told, we should all follow their example, pour a glass of wine, sit by the fire, and listen to quality music. It can be life-changing!
On the other hand, shopping for fire pit loves can sometimes be rather difficult, especially if you don't have it or you don't know anything about it. What outdoor fire pit accessories would be the best? Should you buy some decorations and if yes, what exactly should you get? So many questions, and yet so little time! Don't worry, we are here for you, and we are determined to help you find the best gifts for fire pit lovers. Stick around and you'll see 8 extraordinary products on our list.
As an Amazon Associate we earn from qualifying purchases. We may earn a small commission for our endorsement, recommendation, testimonial and/or link to any products or services from this website. Thank you, your qualifying purchases help support our work in bringing you real daily gift ideas.
Quick Overview: Gifts for Fire Pit Lovers
Keter Rio 3 Piece Furniture Set for Enjoyable Afternoons
If you're looking for Gifts for an outdoorsy couple, search no more! Keter Rio offers the best chairs for around a fire pit. There's nothing so relaxing and comforting like sitting outside in a cozy chair by the fire pit. However, to fully enjoy the experience, you need quality chairs, right? The Keter Rio ones are just perfect!
The Keter Rio set includes two chairs and a side table. You can place it wherever you want, both indoors and outdoors. The set is classy and looks beautiful in any environment. Also, all three pieces of furniture are lightweight and highly portable. You won't have any issues moving them around at your will. The high-quality construction ensures durability and water resistance. Of course, the best part is the comfort they provide, so you can fully enjoy outdoor breaks. The set comes in two colors, deep brown and grey. You can pick the one that goes best with your backyard and fire pit.
Keter Rio furniture set is among the most popular ones on the market. When it comes to the fire pit chair ideas, that would be our top pick. You probably won't find better and more affordable chairs out there. That's why we highly recommend them for everyone who needs to complement the backyard and enjoy peaceful days!
The Best Outdoor Meals with Stromberg Carlson GR-1522 Stake and Grille
One of the best gifts for fire lovers is a grill! Preparing meals outdoors, on a fire pit, it's a special kind of adventure. That's why we recommend getting the Stromberg Carlson stake and grille.
Stake & Grill measures 15 x 22 inches, and it comes with a 36 inches long stake. The package comes well concealed. The locking handle is sturdy, yet it easily slides up and down the stake. You can set it on a convenient height with ease. Buyers also like the high edge that prevents food from rolling off. They also say that this is a heavy-duty grill that lasts for a long time. It sounds excellent to us!
Stromberg Carlson Stake and Grille is also an excellent option if you're searching for Retirement Gifts for Dad from Daughter. Dads love BBQ and throwing a backyard party for friends and family. With this item, you can finally allow your dad to do the things he enjoys the most!
Better Organization with Camp Chef Sherpa Table
Camp Chef Sherpa Table is one of the best Gifts for Summer Campers we have to recommend. Of course, it's also quite convenient for those who have fire pits and need some extra storage space for all the accessories.
Camp Chef Sherpa is an exceptional organizer. It includes a handy aluminum roll-top table with 4 mini organizers. They are rather spacious and secure thanks to the sturdy zippers. You can even use the lined blue organizer as a cooler or a sink. All in all, the set allows for more storing options and comes handy in many situations. You'll be able to store all your stuff, regardless of the place and time. Additionally, the table has padded handles that allow for more portability. Thanks to the user-friendly design, you can bring it with you wherever you go.
As we mentioned above, the set is rather handy for storing stuff when camping. It folds down for storage, so you can put it in a car and bring it on the road with you. It's also useful for home use when you need something to store and organize all your fire pit accessories.
Amagabeli Garden & Home Fireplace Log Holder for a Classy Outdoor Setup
Worry not, we are not yet done with all the fire pit accessories gift ideas! The next one is one of our favorites. It's a log holder that is rather spacious and incredibly stylish. The leaf design goes well with any fire pit,  so it will most certainly compliment your backyard. You can use it indoors too! The holder is made of solid steel and coated in black finish for more durability. It can withstand quite a lot of abuse as well as weather threats. The holder comes fully assembled, and you can use it straight from the box.
This is a modern log holder that looks beautiful in both the indoor and outdoor environments. It doesn't only offer high capacity but also durability. You'll use it for quite some time and enjoy the stylish design! We highly recommend it as a gift for any fire pit lover.
Easy Grilling with Grillinator Ultimate Firewood Log Carrier
Now, we already had a log holder on the list, but we haven't had a carrier yet. Grillinator is a perfect one! It's one of the most popular and best rated on the market, so you can't go wrong with giving it as a gift. The carrier features a unique design that allows you to load and unload logs without any effort at all. It's spacious, stylish, and quite durable. The carrier is made of premium oxford canvas. It's double-stitched and extra coated for more security. It's also waterproof and folds down for easier storage. Buyers especially love how it holds all the dirt and debris inside, so you don't leave any mess behind you. Additionally, the carrier features padded handles that prove to be super comfortable.
The Grillinator log carrier is not just any kind of tote bag you need to hold when loading and unloading logs. It's a handy item that allows transporting logs with ridiculous ease. It looks great, doesn't take a lot of storage space, and it's also comfortable. We say it's a perfect gift for fire pit lovers!
Duck Covers Ultimate Round Fire Pit Cover for More Protection
There's one thing that every fire pit lover needs above everything else   – a fire pit cover! It's essential to keep the fire pit protected at all times, as it often gets exposed to all kinds of threats. Therefore, getting a cover as a gift is a super smart choice!
We recommend a Duck Covers one that proves to be rather versatile. It can fit all kinds of fire pits. The cover is made of polyester and olefin. It's water- and UV-resistant, which makes it ideal for protection against moisture, sun, and other elements. Also, the cover is double-seamed for resistance against tears and proves to be quite durable. It comes with a hook and loop straps for more security and a two-year warranty.
Every fire pit lover needs a cover for protection, so you can't go wrong with giving it as a gift. The Duck Cover one proves to be well made and quite durable. It offers a high level of protection from all kinds of threats. We highly recommend it!
Ultimate Safety with Catalina Creations Fire Pit Spark Screen
Another fire pit safety accessory you can get as a gift is a spark screen. Catalina Creations offers a reliable and strong one that makes a great addition to almost all fire pit types. It has a sturdy steel frame and woven mesh construction. The paint and extra coating ensure resistance to water and extremely high temperatures. We also like how classy the screen is, and how it complements the fire pit. It's not only a safety thing but a great looking accessory too. Oh, you'll be pleased to hear that the item is easy to assemble and highly portable, so you won't have any handling issues.
If you want to get something useful yet decorative for fire pit lovers, we highly recommend this spark screen. It's well made, durable, and easy to maintain. It will make an excellent addition to just about any fire pit out there!
Great Northern Popcorn Original Stove for More Fun
If you're on a tight budget, yet want to get something unique for a fire pit lover, we recommend the Great Northern popcorn stove. This marvelous little item can make 5-quart of popcorn in just a few minutes! It's made of stainless steel, which makes it not only super durable but also easy to maintain. You can clean it in about a few moments by using only paper towels. How cool is that? What buyers like the most about it is the duplex heat pad that allows for even cooking, making every popcorn portion perfect. It also features a vented lid and a wooden safety handle. We think it's ideal for all popcorn lovers out there!
Popping popcorn with the Great Northern stove is incredibly easy and fun to use! One is certain, it will make a fire pit party more enjoyable in a matter of seconds. Therefore, you can't go wrong with giving it as a gift!
Final Words
Shopping for fire pit lovers is not easy at all! They love to shop on their own because they want to make perfect conditions for enjoying a day outside, around a beautiful fire pit. That's why it's hard to find something they don't have. We tried to make a list of a wide range of items that could be either useful or enjoyable. Hopefully, we saved you quite some time and effort. Our top 8 gifts for fire pit lovers should satisfy every demanding buyer and bring even more joy to outdoor relaxation moments.
Get This and So Many More Free Gifts on Our New Marketplace, Spark Resort!
ESTIMATED TIME DESIGNING AND UPLOADING THIS ARTICLE
ESTIMATED TIME RESEARCHING AND WRITING THIS ARTICLE
Try our AMAZING GIFT FINDER TOOL! Find GIFTS with 1 CLICK!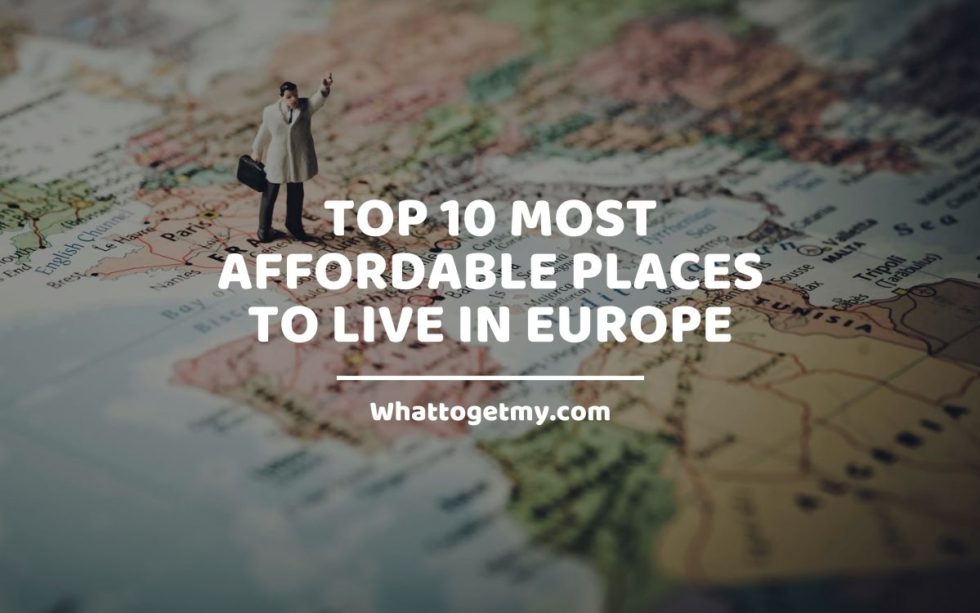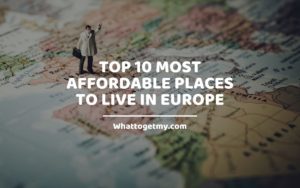 Top 10 Most Affordable Places to Live in Europe
Top 10 Most Affordable Places to Live in Europe WhatToGetMy Instructional Article The cost of living in different parts of Europe varies. We've found 10 most affordable places to live in Europe according to popular opinions. Some people move to Europe to retire. Others need
Read More »