6 Exciting Ideas for a Romantic Night in a Hotel
WhatToGetMy Instructional Article
Romance remains vital to the longevity of your relationship, and its absence will signal the death of your relationship.
Booking you and your significant other into a hotel room, whether for one night or a weekend away remains one of the best ways of keeping the flames of love and romance aflame in your relationship.
To make a hotel room romantic requires more thought and planning to make it exciting and memorable.
These ideas for a romantic night in a hotel will have your significant other falling head over heels in love all over again with you.
Watch the video version of this article:
Source Link: https://whattogetmy.com/ideas-for-a-romantic-night-in-hotel/
Romance is very important in any relationship
Romance in any love relationship remains key and vital to the life and longevity of that relationship. And we are not just saying this without proof. Americans both young and old, agree that this is the case, according to a survey/study conducted both in 2015 and more recently in 2019.
Romance in relationship yes or no (Dec. 2015)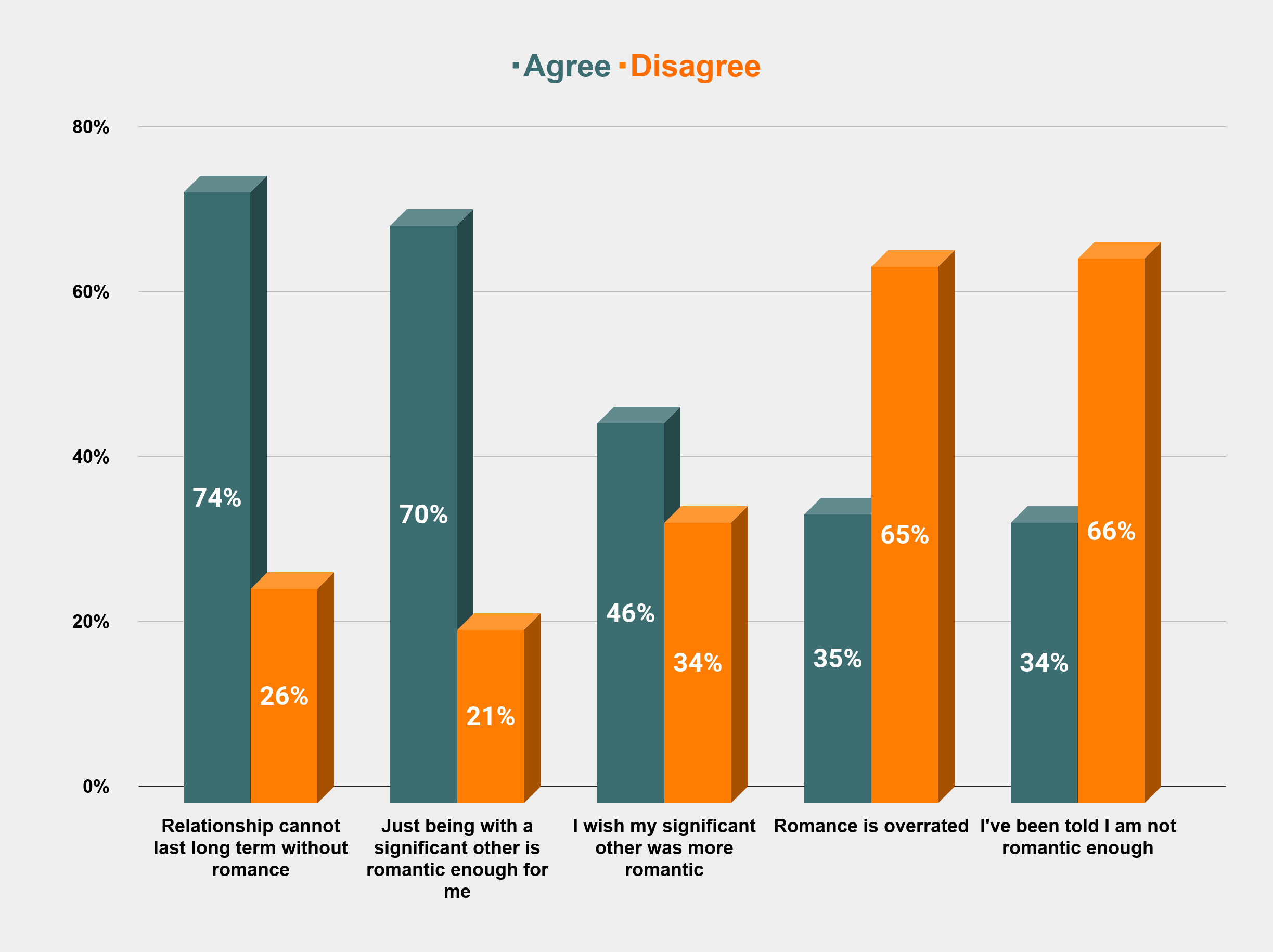 Source: www.statista.com
Importance of romance in a relationship to Americans (Dec. 2019)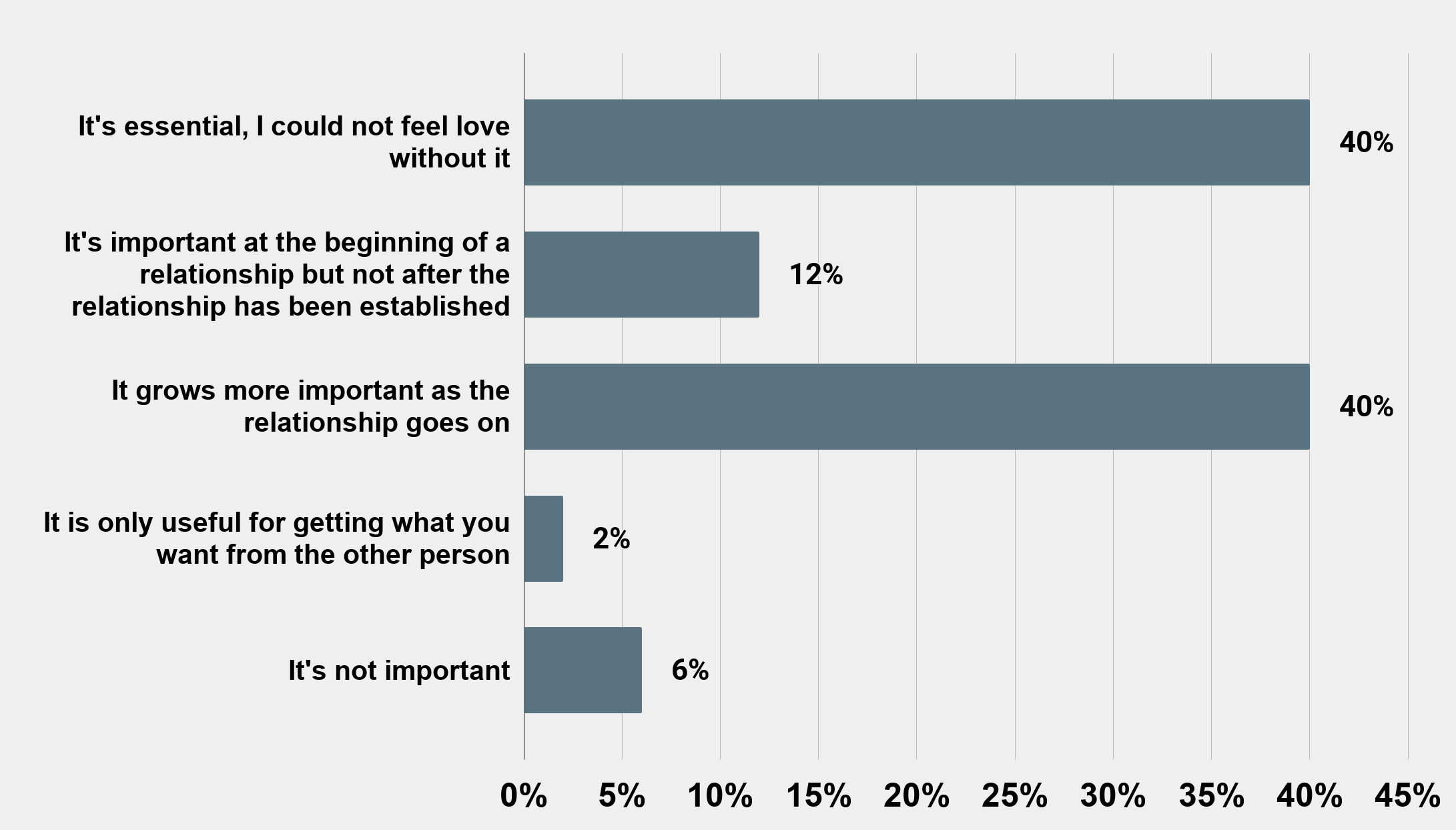 Source: www.statista.com
It is therefore very important that you take the subject of romance in your relationship very seriously. And this is why we have helped you in putting together this article. Putting the spark of romance back into your relationship does not have to be hard at all. In this article, we do the hard work for you. So read on for our romantic night ideas on how you can make that night of romance an unforgettable one with your significant other.
Why you should choose a hotel room for your next remarkable romantic night
You've probably chosen your favorite romantic rendevous spot/location for that romantic evening/getaway, and that is a very good first step. And, whether the romantic occasion is the celebration of your wedding anniversary or relationship anniversary or just have a quiet evening and alone time with your partner or your spouse, we will strongly recommend a hotel room in that favorite location. And we are not alone in making this suggestion. According to 51% of Americans, a hotel room is a popular and preferred accommodation setting for a romantic getaway.
Most popular accommodation option for romantic getaway (Nov. 2014)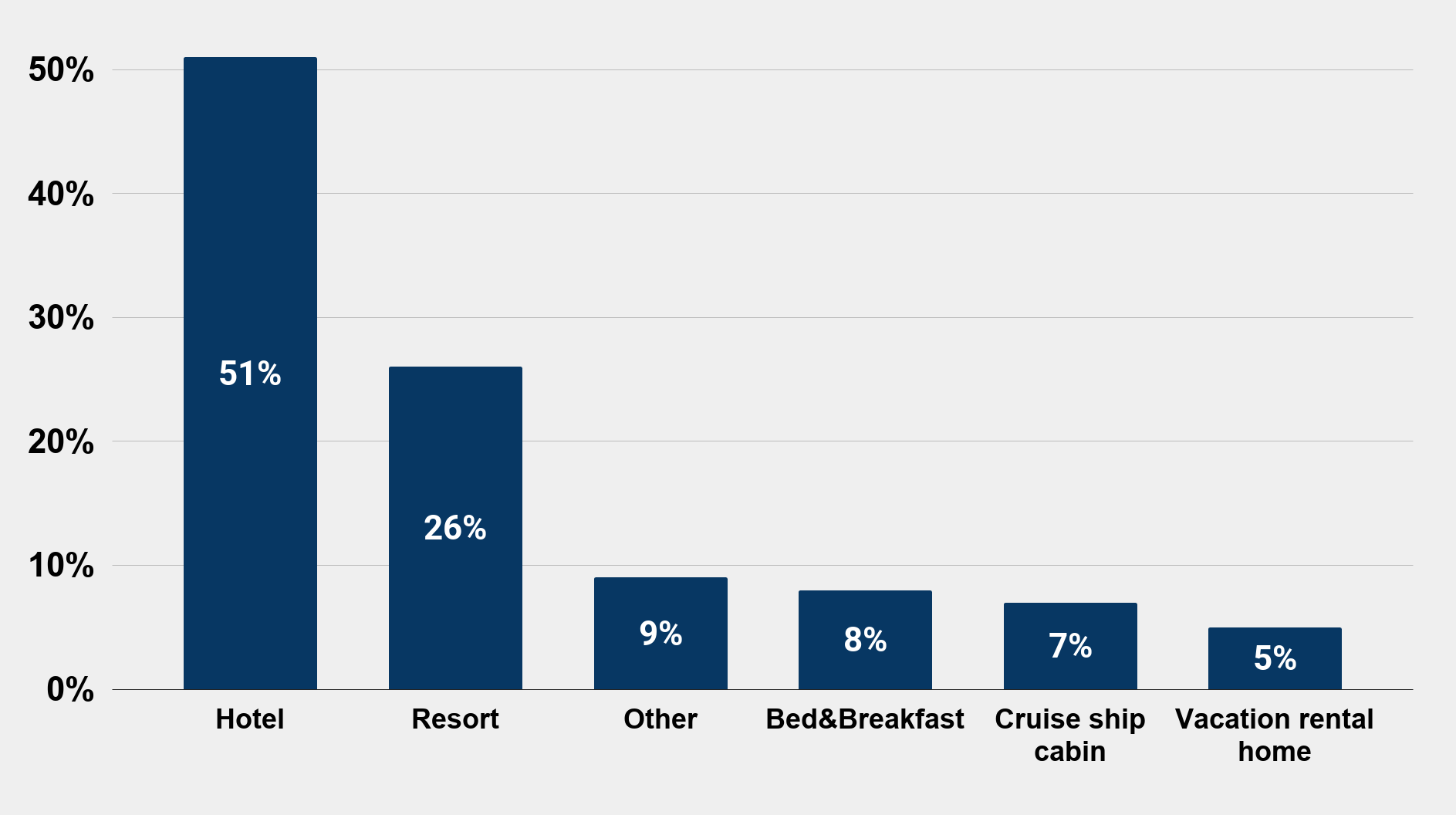 Source: www.statista.com
And even in 2020, a hotel room remains a top choice for a romantic time together. And here is why. A hotel room offers the following advantages:
It provides a different setting and atmosphere that is sure to bring excitement and increase the fun;

As the hotel room already comes equipped, you don't have to do much in terms of setting up except to compliment what the hotel already has with extras that would make the night exciting;

And because of number 2 above, it gives you more time to do more planning and pout a lot of thoughts and effort into executing a wonderful night of romance, pleasure, and fun.

A hotel room will also allow you more room for creativity and trying out new things outside your usual bedroom or other intimate environments. 

The cherry on top is that you will not have to worry about cleaning up the room afterward, as this will be done by the hotel.
Preparing for the Romantic Hotel Night
Preparation is key for a very successful romantic night at the hotel with your partner and/or spouse. It is therefore important that you take the following important preparatory steps in organizing your hotel date night, to give the both of you a night you will always remember and forever cherish.
1. Start planning in advance. 
It would be good to start planning at least 2 weeks in advance. Why is this important? A romantic night is not just any other night; it's supposed to be a very special night that solders your relationship and makes it stronger. It's a night that reminds both of you why you chose each other. And because it is supposed to be extra special, you have to show your partner that you put thought and time into it because of their invaluable worth to you.
2. Decide in advance what theme you are going for, and how you want the night to play out. 
This is vital, as it would inform the kind of hotel room you ultimately settle for. So say for example you want to go with a theme that allows for some sort of role-playing, you will need a hotel that has a room that can allow you to set up what you need for the roles you want to play. 
3. Choose a good hotel that allows you to try out as much variety and fun. 
Our definition of a good hotel for purposes of this romantic evening will be a hotel that has the following – a good view that allows for an evening of sitting outside to take in beautiful scenery and sights and sounds; a spacious room with a very spacious, good and comfortable bed and bedding accessories and a spacious shower. 64% of Americans also agree with us on some of these requirements.
Most romantic hotel features according to US travelers as of (Jan. 2015)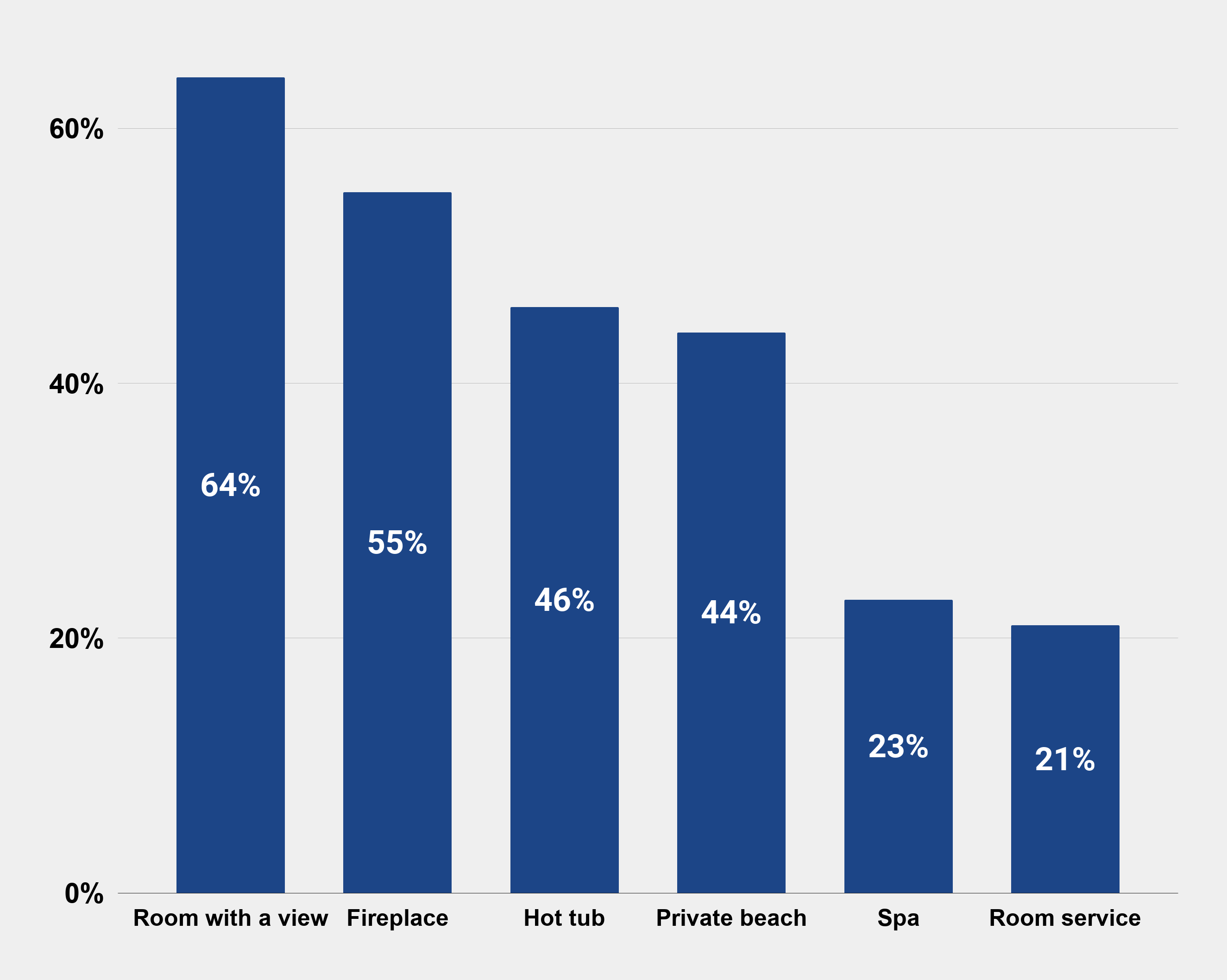 Source: Expedia.com
4. Tell the hotel that the hotel room is for a romantic evening. 
This would ensure that the hotel gives you a room suited for the purpose, and importantly also arrange the room appropriately for the occasion.
5. Make reservations well in advance with the hotel so that this also ensures that you get good rooms suited for the special night. 
Leaving the reservation to the last minute will not leave you with many choices in terms of rooms because you may be unlucky and it falls in a peak season where the good hotels may be booked out.
6. Go to the hotel in advance before the evening to make sure that everything is in place.
Romantic music; scented candles and flowers; wine/champagne on ice, the works, and any other romantic items you may want to take. The chart below is an example of some romantic items that Americans take on a romantic getaway, and which you can also add to your list.
Things to take on romantic getaway to help set romantic mood according to Americans (Nov. 2014).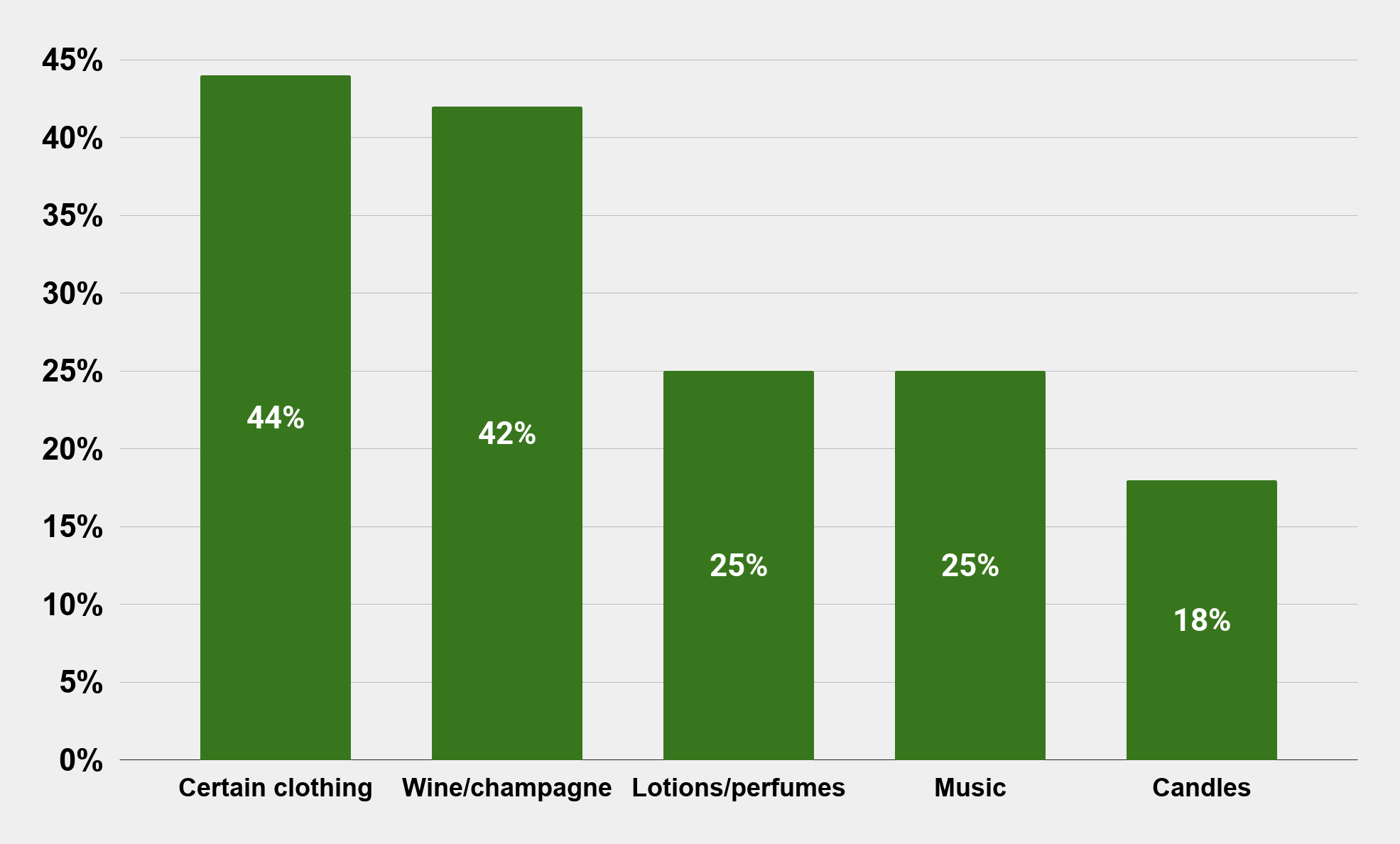 Source: www.statista.com
7. Going to the hotel in advance and preparing things would ensure that when you eventually arrive with your significant other, they walk into the room already set up. 
Nothing sets the romantic tone for the rest of the night than walking into a romantic atmosphere created by a properly set up romantic hotel room.
8. And finally, make any house or babysitting arrangements that you need to make in advance. 
The last thing you need is to have your planned romantic evening ruined because you don't have a house or babysitter.
Ideas for a Romantic Night In a Hotel
Now that you've made the important preparations for your romantic night at the hotel, the following ideas for a romantic night in a hotel would make your night of romance unforgettable. According to two studies, the following are great romantic getaway activities – dining in a restaurant and relaxing.
Activites on Romantic Getaway by older American Couples (Nov. 2014).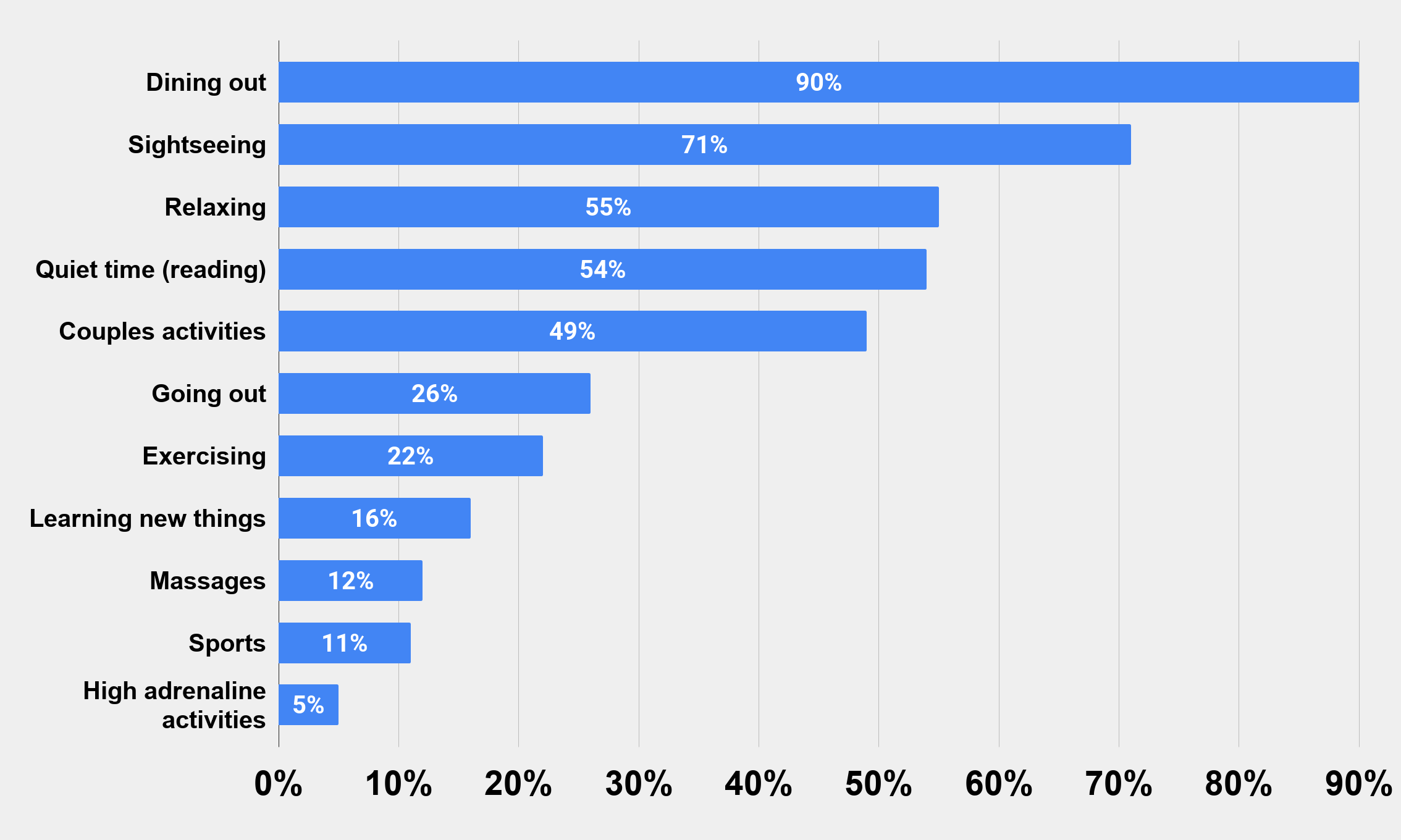 Source: www.statista.com
Romantic getaway activities according to Americans as of Dec. 2015.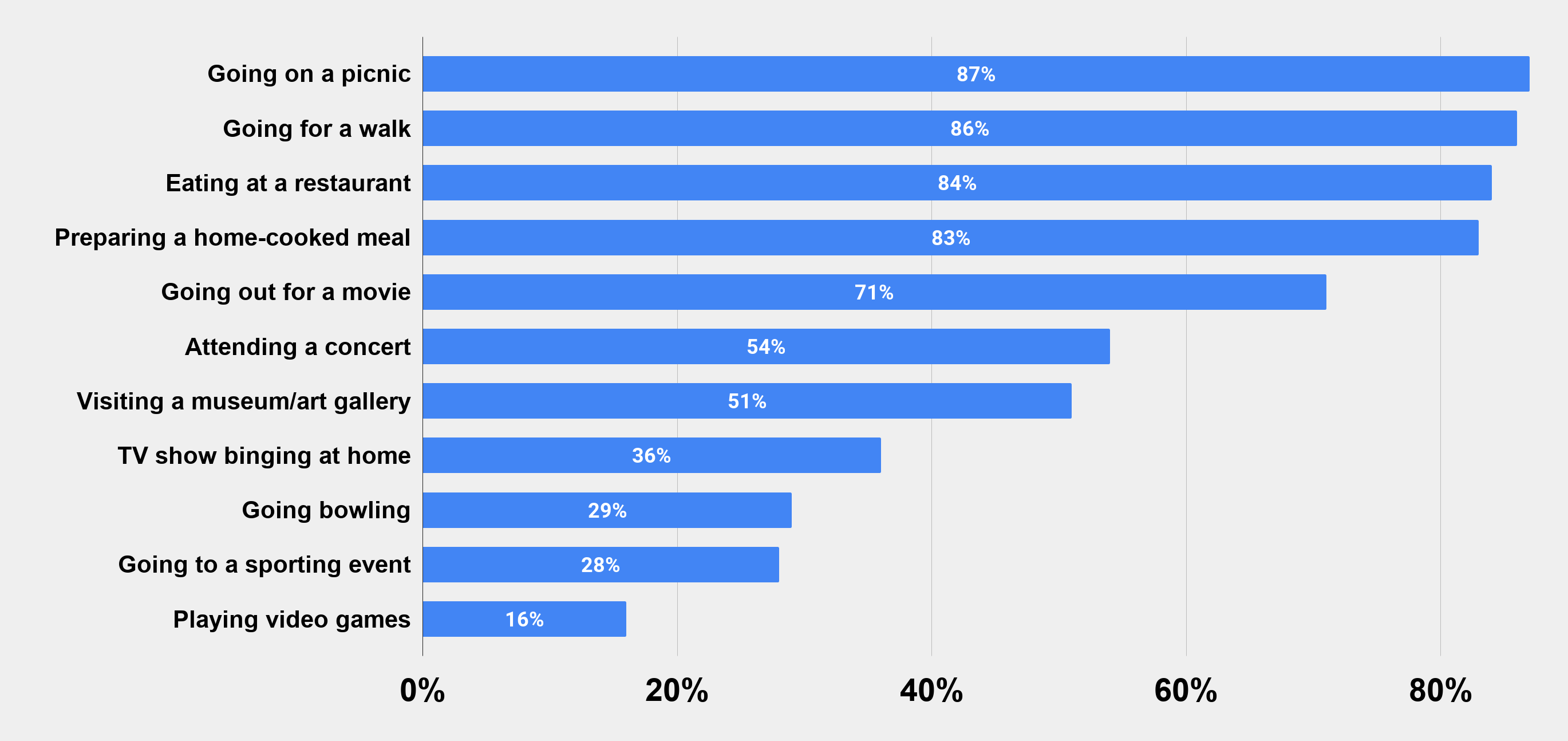 Source: www.statista.com
And you can have these activities in your hotel room, to make it romantic and exciting. Below are ideas on how you can achieve them and make your hotel room romantic for the night.
1. Turn your hotel room into the restaurant. Request the hotel to set up a dinner for two in your room complete with candles and good lighting. Set the tone for the evening with good music in the background and good food. You can make it extra special by blindfolding your significant other until you get to the hotel room, and then remove the blindfold to reveal an exquisite and resplendent dining setup in the room. You can be sure that this will set the tone for the rest of the evening.
2. After enjoying your meal, you can both relax by slow dancing to soft romantic music in the background.
3. Play some games for couples to make the night even more enjoyable. This particular Discovery Game for couples comes highly recommended for a romantic evening. You can also play the scavenger hunt. For the latter game, you will need to have come to the hotel in advance and placed items about both of you in strategic locations in the room. Your task for the night would be to find them and to see who finds the most items. This would be lots of fun.
4. Star-gazing and watching the sunset. This particular activity would be perfect if you booked a room with a really beautiful view that allows you and your beloved to watch the starry night and also watch the sunrise and also sunset. 
5. Enjoy a great shower together and tuck yourselves to sleep by either snuggling up and watching your favorite movie or reading your favorite book together.
6. Don't forget to spoil each other with gifts. Surprise him with a romantic gift, and similarly for the man, surprise her with a romantic gift. Gifts are always a great addition to any romantic outing or activity and also tells your significant other that you appreciate them.
At the end of your romantic evening, you can explore the rest of your environment by taking a walk, seeing the museum, or an art gallery or other sightseeing attractions the place may have or going to watch a movie. By the time you are done with all of these, you are certain to return home more energized, and importantly more in love with each other.
On a final note,
Remember, this evening is about you and your significant other with no distractions. It is therefore not allowed to have any form of distractions like your cellphone, or to even discuss work on this night.
Forbidden Items at a Romantic Getaway (Nov. 2014)
Source: www.statista.com
Having your cellphone is therefore a big no-no, as well as doing anything work-related. Having any of these two, or other distractions will dampen the evening and take the romance out of it. It would certainly make your significant other feel like he/she is not so important to you.
Frequently Asked Questions 
1. What anniversary hotel room ideas can you suggest?
Any or all of the above ideas can work as well for your anniversary night. Ensure that the room is amply decorated with enough mementos that mark your anniversary and reminds both of you of the significance of that day.
2. For a date night or romantic getaway with my boyfriend/girlfriend or my husband/wife, what romantic hotel ideas for her/him can you suggest?
Any or all of the above ideas are perfect for your romantic getaway or night with your significant other. Remember to make the important preparations we have highlighted, in advance to the romantic evening, so that you can have the most fun.
CONCLUSION
Romance is very important in any relationship, and without it, a relationship will not last long. It is therefore important that you infuse romance every now and again into your relationship.
For a successful romantic night in a hotel, you will need to make proper preparations and advance arrangements. Following all the important preparatory steps we have outlined above will ensure that you have a very enjoyable and memorable romantic evening.
The ideas for a romantic night in a hotel set out in this article will contribute to keeping the fire of love burning in your relationship.
ESTIMATED TIME DESIGNING AND UPLOADING THIS ARTICLE
ESTIMATED TIME RESEARCHING AND WRITING THIS ARTICLE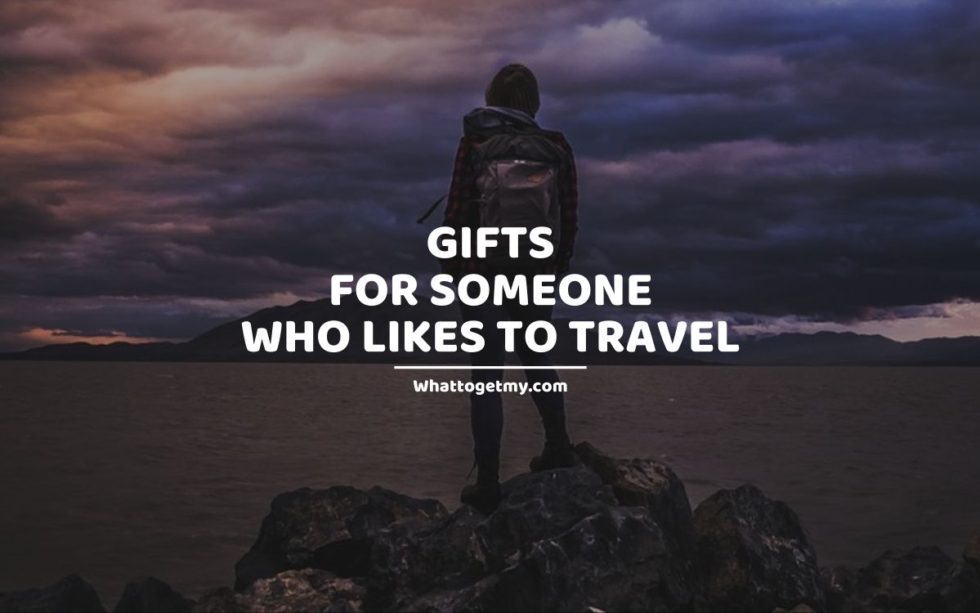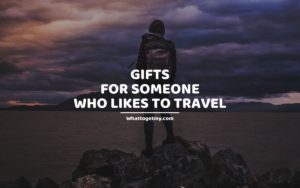 Unique Gifts for Someone who likes to travel
If you are looking for gifts ideas for people who travel, with the market that is overflowing with many different items that are ideal for any and all types of travel, it is a really difficult task to figure out what will make the perfect
Read More »