How to Congratulate a Coworker on a New Baby - 4 Ways to Congratulate a Coworker on a New Baby.
WhatToGetMy Instructional Article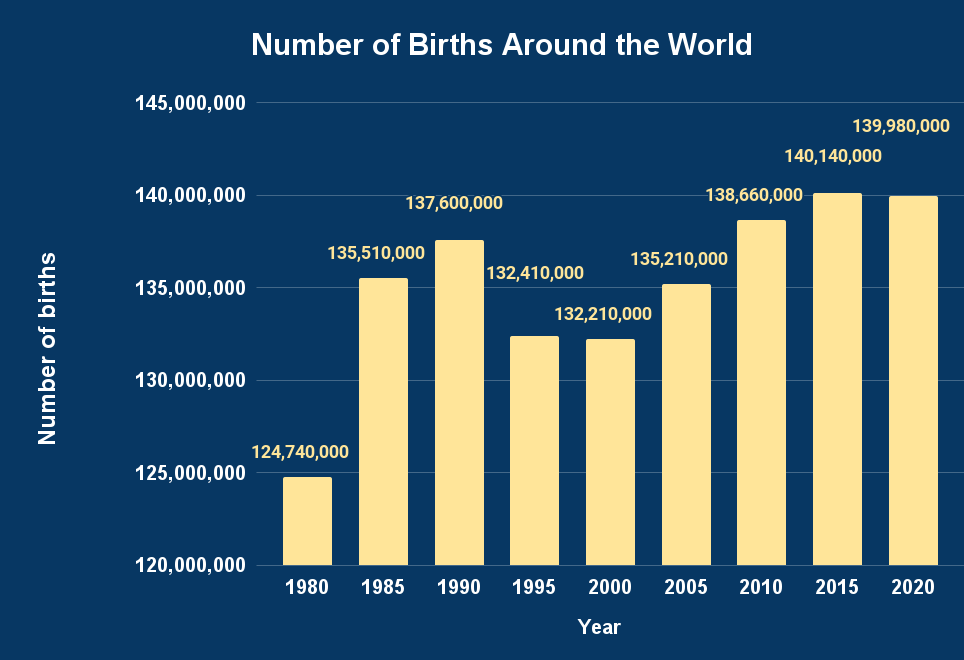 Coworker relationships can present a bit of a challenge when it comes to congratulating coworkers on just about anything because such relationships can range from being very friendly to just barely cordial on account of office politics and competition.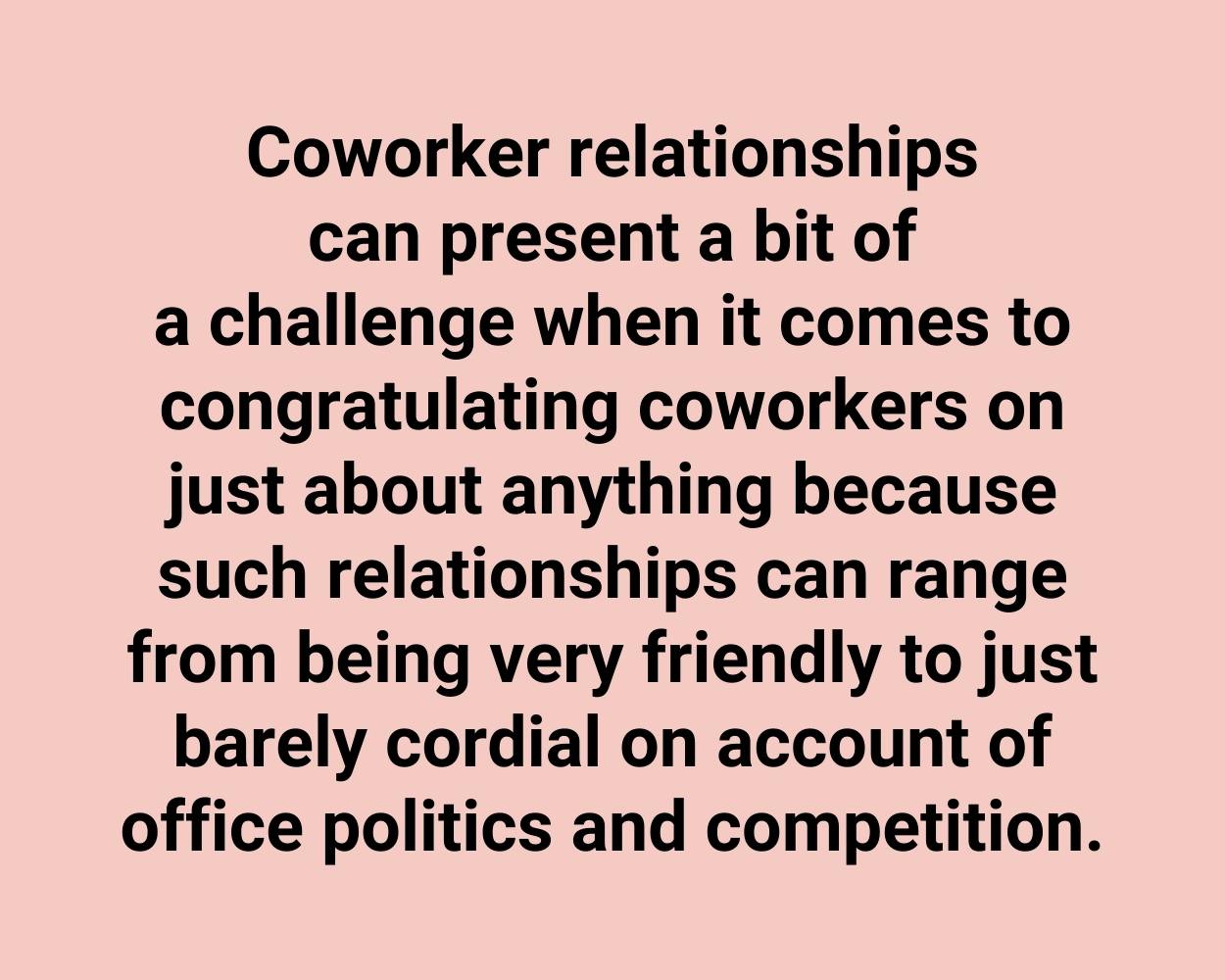 It can therefore be difficult to decide what to do for a coworker who just had a baby because it has to be appropriate and relative to the kind of relationship one has with them.
In this article, we shall explore some things one can do for a coworker who just had a baby. We shall also explore their appropriateness based on the type of relationship one has with the coworker.
Letting the others know
Before finding out what to do for a coworker who just had a baby, you need to have been told that the co-worker has had a baby. If you are the employer or the one who found out that your co-worker had a baby, you may need to announce this news to the rest of the company.
The first thing is to check to see if the company has some established rules about how to disseminate such information. This would provide you with guidelines on how to go about the announcement.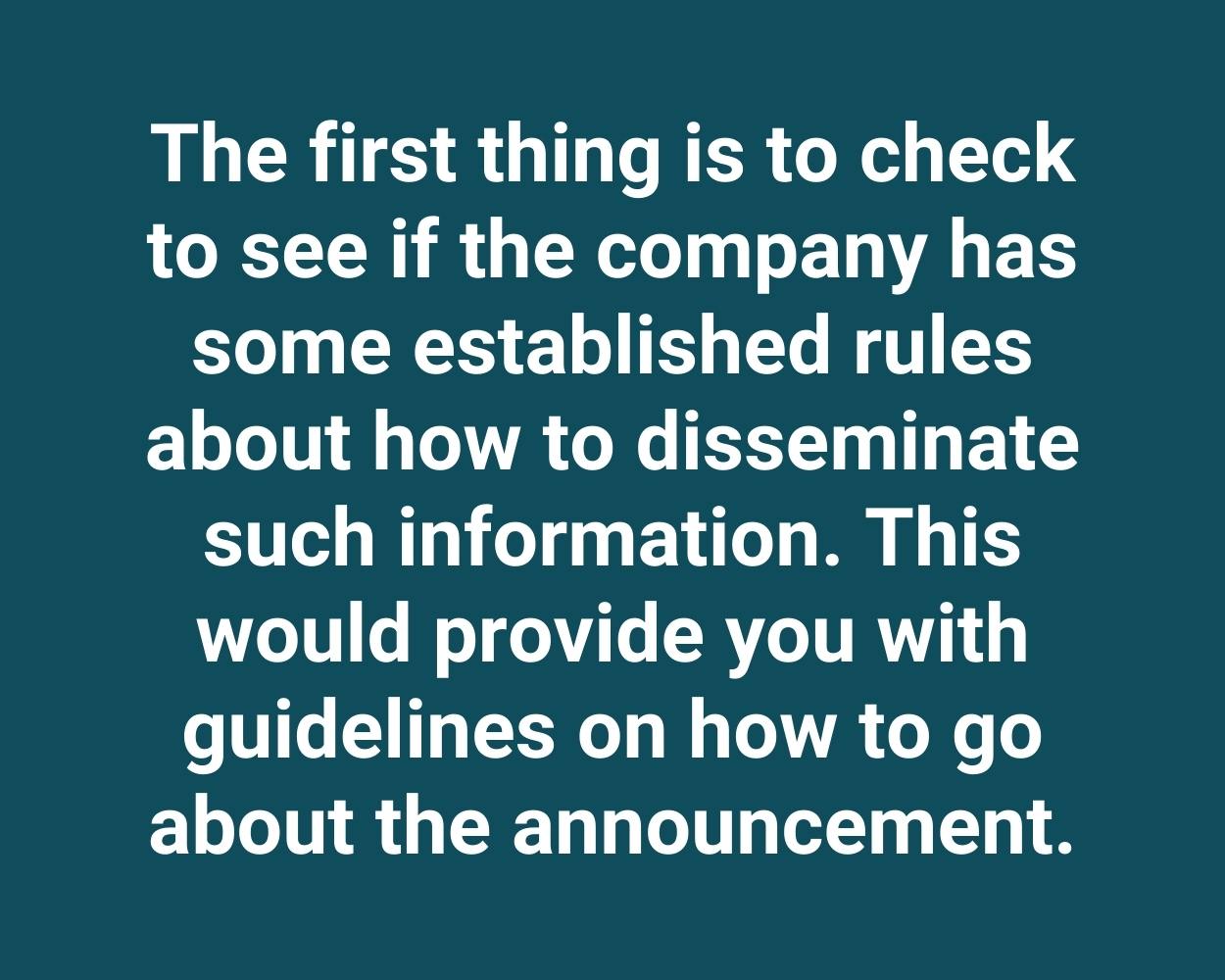 If there are no guidelines, you can go to the human resources department to find out more. If you find out that you can send the email yourself, you move on to the next step – seeking permission from the parents.
Some parents might not want to be very open about the baby's arrival so it is important that you seek permission from them first. It would also inform you of the people that the parents would not mind you notifying.
Once permission has been acquired, the best way to disseminate this information is to send a birth announcement email to coworkers
The best way is to keep the email short and concise but with all the relevant information including the co-worker's name, the name of the partner (if given permission) and the baby's name and picture (again, if given permission).
A sample email is:
To: All Staff
Subject: New baby arrival.
Dear fellow co-workers,
*Insert picture*
It gives me great pleasure to announce the birth of (Baby's name), born (include date) to (Employee name) and (Partner's name).
The family is healthy and welcomes congratulatory messages and scheduled visits.
Regards,
(Your name)
With the advent of social media, email is not the only way to disseminate information as there are social media groups and pages that the information could be announced through. Either method could be more effective depending on your company dynamics and it would be better if you simply followed the method that is more common in your company.
4 Ways to Congratulate a coworker on a new baby.
After being made aware of the baby's arrival, there are several things you can do for your coworker to show your congratulations ranging from sending them a congratulatory message to throwing an office party.
1. Allow me to say my congratulations.
The type of message sent depends on the relationship you have with the coworker. 
If you have a cordial but not close relationship, it would be best to keep the message short and concise but sweet nonetheless.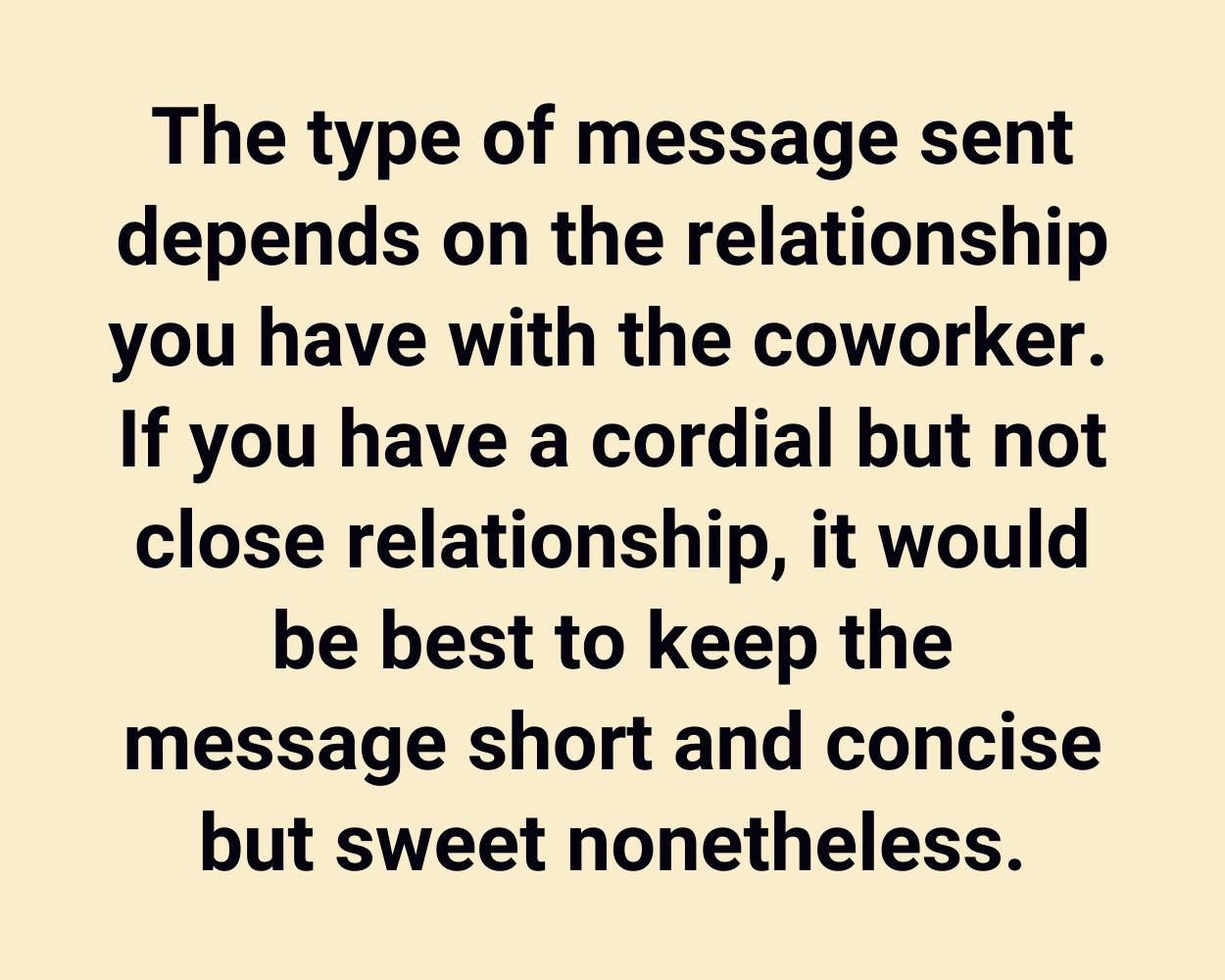 Messages for Cordial but Distant Coworker
Heartfelt wishes on welcoming your new-born into the world. Congratulations.

I wish your family and your new baby the best of health. Congratulations.

Congratulations on welcoming your new bundle of joy. May this experience reward you richly.
If you have a close relationship with the coworker, more personal messages are welcome that reflect the close nature of the relationship.
Messages for Coworkers You are Close To
General congratulations messages for new baby
How should I send the message?
2. Pay a visit
Showing up in person to congratulate your coworker can be more meaningful than sending a text. This of course is for closer coworkers than not. You can show up whilst they are still at the hospital or afterwards when they are home.
Be sure to keep it in mind that they might not be ready to welcome visitors so you should call ahead before you show up.
You should also bear in mind that it would not be proper to show up empty-handed so at the very least bring a gift card if you can.
3. Something to Celebrate the Newborn
More often than not, new parents will need some support in terms of things needed to take care of the baby. In such cases, gifts would be a very welcome way of saying congratulations and even if the parents need no support, a gift would still be a great way of saying congratulations.
In the case of coworkers, you can either send a gift individually or as a combined effort by a number of employees who would normally be in the same department as the coworker who just welcomed a baby.
We all pitched in and got you something (group gift).
Create a committee
The first step to getting a gift from the office is to create a small committee that will be in charge of what to get for the coworker. The committee should typically include a close friend of the coworker and parents who have experience in knowing what the coworker would want as a fellow parent.
The committee could also take a look at a gift registry created by the parents to know what to get them. If there is no registry, take a look at ideas for what to put in a registry.
Don't force it.
Depending on the decision of the committee, contributions will need to be made to afford the gift. When this happens, it is important that people are not forced to donate so as not to create some hard feelings. Simply adjust the donation requirements and move on.
I thought I would get you something (individual gift)
For closer coworkers, a gift would not only be appropriate but probably even expected to an extent.
When it comes to personal gifts, you can either get something for the newborn or you can get something for the parents themselves in order to help them get over the stressful experience.
If you need ideas for a personal gift for the parents, take a look at gifts for new dads and moms.
For the baby or babies however, you can simply take a look at the baby registry to get something from there or you could base your gift on your experience with the parent and/ or the baby's gender.
Type of gift
Money – A cash gift can be very helpful as it would give the coworker the flexibility to buy whatever it is that they would prefer for the baby. Problems arise however, in deciding the appropriate amount to give. This is why a lot of people avoid cash gifts.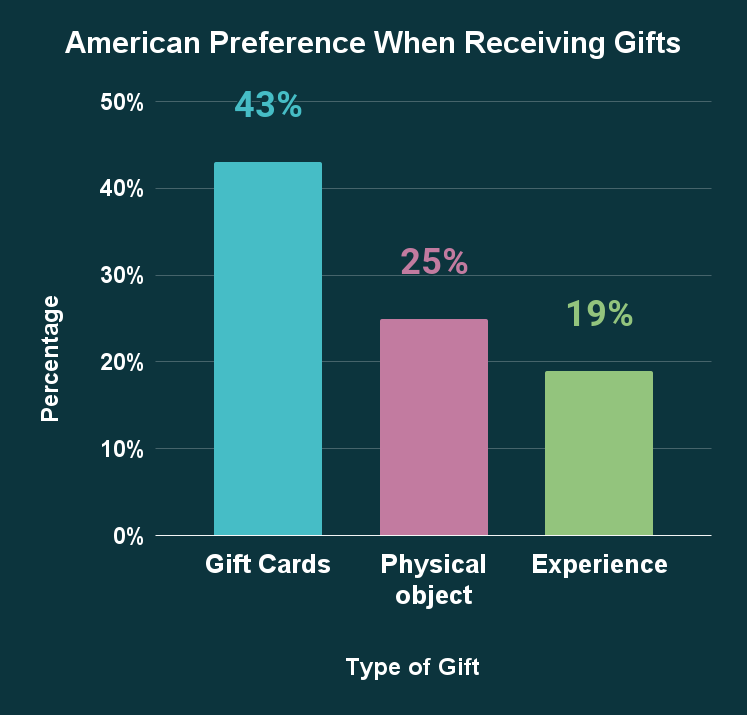 Gift card – A gift card can act as a cash gift but with less worry attached to the amount that is appropriate and as a result, has been increasing in popularity as shown by MasterCard.
It would therefore be the perfect gift to get especially if a group of people all donate to make the amount significant. Be sure however, to get the gift card from a shop that has sufficient enough baby products so that the coworker parent can find what it is that they want.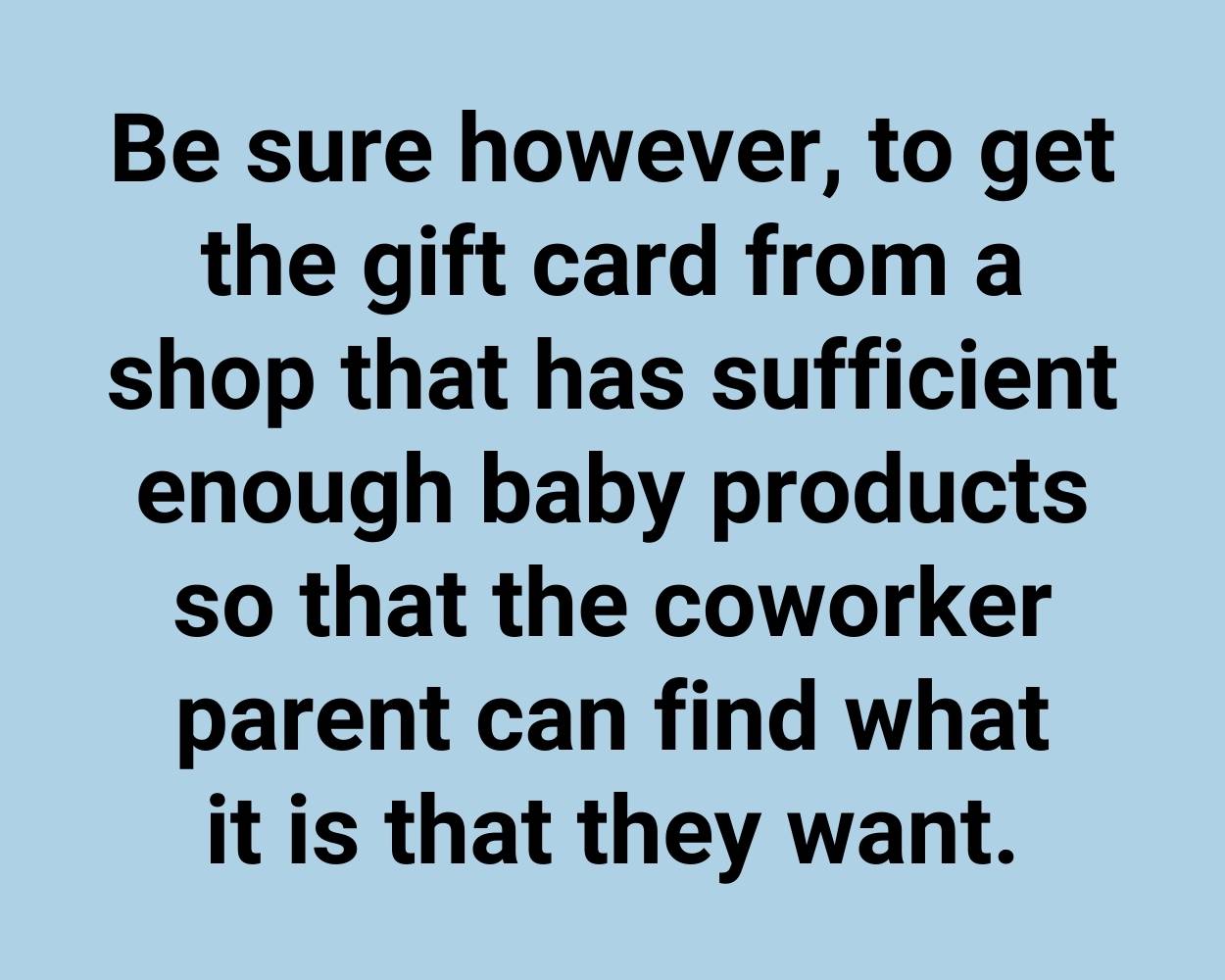 Actual gift – Gifts may not give the parents the flexibility to choose what would most help them in addition to the chance that the gift might have been given to the coworker already. When a proper gift is given however, it can be worth it because gifts are more permanent than cash and so would be remembered longer.
For ideas on what to get the coworker, look at their baby registry or this article on what to include in a baby registry.
4. We Want to Celebrate You (office party).
If you would like to go all out in congratulating your coworker then throwing an office party is your best bet. You may have to wait until the coworker is back at work to throw the party but this just means that you have more time to plan it.
If you plan to throw one, here are a few things to consider:
Set a reasonable budget based on an amount that people in the office will be able to contribute. Ask the bosses as well if they plan on releasing any form of funds to help in the party.
A committee would be very useful in planning the party as they would come up with more ideas. It would also ensure that coworkers feel as though they contributed to making sure their coworker felt appreciated enough.
This mostly depends on the size of the company. If it is a large one, you would definitely have to trim the number of people who can attend the party. In such instances, the immediate department of the coworker should take priority.
If it is a small company however, including everyone would be a more appropriate thing to do.
You should pick a relevant theme to the event such as one that is based on the gender of the baby or a preference of the coworker. This is where close friends and the partner of the coworker can be very useful.
The date should most definitely be set for sometime when the coworker is back at work. The location should be somewhere that is appropriate based on the preference of the coworker. It is often best to host such at the office however as it would limit costs but if the intent is to limit work talk, a location outside would be better.
It wouldn't be a good party without food so ensure that you create a good enough menu to ensure that the party is enjoyable for both the coworker who just got a new baby and the coworkers celebrating with them.
This would be a perfect opportunity to hand over gifts to the coworker if it has not been done already.
Up until the day of the party, people would need to be reminded that it is taking place because the last thing you want is for the party to be sparsely attended such that the coworker who had a new baby feels like their coworkers don't appreciate them.
Frequently Asked Questions.
1. How do you congratulate someone on a new baby?
Send them a sweet message congratulating them on the safe arrival of the child.

Send a card.

Send a gift or gift card.

Visit them
2. Do you say congratulations when someone has a baby?
Saying congratulations is the appropriate thing to do because having a baby is a very special occasion that should be celebrated and lauded.
3. How do you congratulate a coworker?
Send them a card, email or text congratulating them on their achievement.

Formulate and send a congratulatory message.
Conclusion
Remember to consider the type of relationship you have with your coworker when deciding on how best to congratulate them on their new baby as this will ensure that you send an appropriate message. To send this message, you can send a card, an email or even show up in person.
Gifts are fine but gift cards are better if you decide to give your coworker something. If you find, however, that you are unable or don't want to get a gift card, base your decision on the baby registry, the baby's gender and/or on the parents' normal preferences.
And if you decide to throw a party for your coworker, be sure to plan it properly so that it goes off smoothly and ends up making your coworker feel very appreciated.
ESTIMATED TIME DESIGNING AND UPLOADING THIS ARTICLE
ESTIMATED TIME RESEARCHING AND WRITING THIS ARTICLE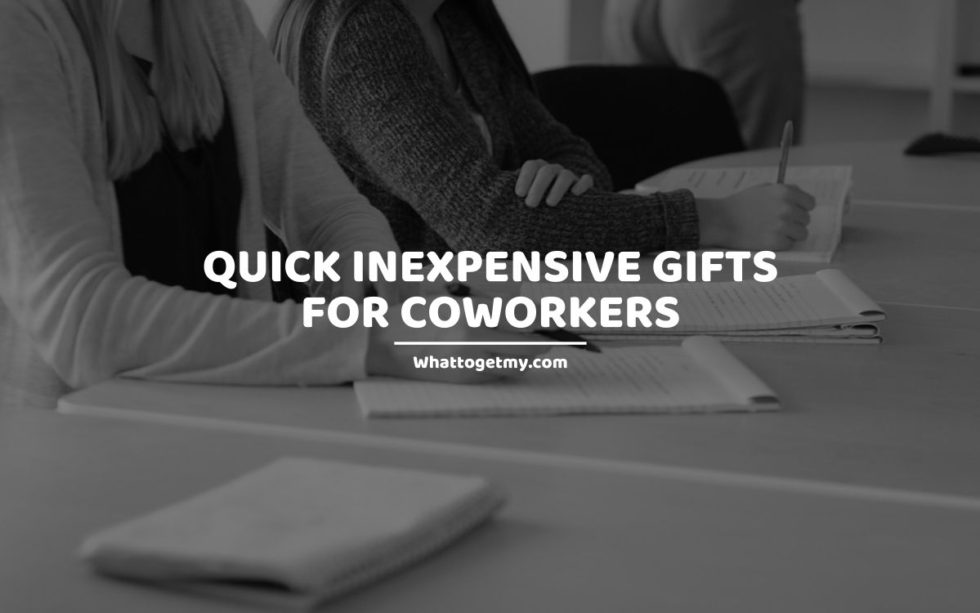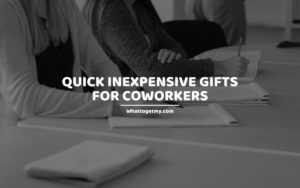 Quick Inexpensive Gifts for Coworkers
Picking out gifts for your coworkers can be a challenging and daunting task. So why do it? You spend the majority of your time at work and with your coworkers. Some you get along with and have become really good friends with while others you
Read More »