Creative Things to Do for Father's Day
WhatToGetMy Instructional Article
Father's day is a great time to celebrate your dad and show him that he is appreciated for all that he does for you.
You may not always have an idea how to celebrate your dad adequately, however, and that's why we have written this article so you don't have to worry about things to do for father's day
Father's day wasn't widely celebrated until recent years. A study conducted in the United States of America in 2015 showed that only 3 out of 5 adults (which represents 76%) planned on celebrating father's day
Statistics show that dads are now much more involved with their children than they were 50 years ago – they take care of their children as much as mothers and also provide emotional needs for their children.
However, even with that increase most fathers still feel like they are not doing enough or spending enough time with their children which is why it is important to celebrate your dad on father's day and affirm him that he is doing a great job raising you and show him how much you enjoy spending quality time with him.  We have come up with activities you can do for father's day with your dad in this article to help you celebrate the number 1 man in your life:
CREATIVE FATHER'S DAY IDEAS
1. FAMILY GAME NIGHT
Organizing a family game night is just one of the fun activities to do with your dad on father's day. The best thing about a family game night is it will allow your whole family to get together in celebration of your dad. This will make him feel loved and appreciated and as a bonus, he will get to spend time with all of you.
2. GO HIKING
A great father's day outing idea is hiking if your dad is athletic or an outdoorsy man. Choose a trail that he likes or find a new trail to explore together – get to the top and take awesome pictures to commemorate the event. This is a good father's day idea because you will dedicate your time to spending it doing something that your dad likes and enjoys – which shows him that you pay attention to his interests, too.
3. TAKE HIM TO A BAR
An amazing father's day idea for adults is to take your father for a night out around town. Get him to a bar or pub and buy him all the beers he can drink. To make it even more fun, make him try every kind of beer that the bar has. This will make for a great fun night and you get to see and spend time with your dad as you would a friend.
4. HOST A MOVIE NIGHT
One of our favorite activities for father's day is to host a movie night where you play all of his favorite movies or let him choose what movies he would like to see. For one day, give him control over the TV and what you get to stream.
MORE THINGS TO DO WITH DAD ON FATHER'S DAY
5. START/COMPLETE AN ARTS AND CRAFTS PROJECT
This is another fun thing to do on father's day when you have a handyman dad. Suggest to him that you would like to start a small DIY project – doesn't matter what it is, it could be a birdhouse or chair – what matters is you will be taking interest in something that he does and spending a considerable amount of time with him. Aside from working on your DIY project, you will also have time to talk about life and you get to learn some wisdom from your old man so this is a win-win.
6. FIRE UP THE GRILL
One of the most common things to do on father's day is grilling because fathers like their grills, right? Get him a 'grill master' apron and grilling tools and watch him work his magic on the grill. Remember to only do this for your dad if he is into it, if he doesn't care for grilling, then look at the other activities presented in this article.
7. TAKE HIM TO A SPORTS GAME
There is always that lingering question on where to take dad for father's day – the easy fix? A sports game. Start by looking at local sports games available around the time of father's day, then dive deep into what kind of sports, which teams, and where they are playing. More times than not, your dad is acquainted with the local teams and will enjoy going to one of their games. Make sure you pick out a sport that he likes to make sure he really enjoys the game.
8. GO CAMPING
Another place where you can go on father's day is camping. Camping trips are known for their ability to bond people while also connecting them to nature. Take your dad out for a day and night in the woods – you may even include activities such as fishing, kayaking, and hiking. You can also decide whether you want to sleep in a tent or hire a cabin for the duration of your stay.
FATHER'S DAY EVENT IDEAS
9. BACKYARD PICNIC
Organize a backyard picnic for father's day and invite your family including cousins, aunts, and uncles. Make a big deal of father's day to make your dad feel loved and appreciated. Alternatively, you can suggest to your cousins to make this a family father's day where you celebrate all the fathers in your family.
10. TAKE HIM OUT TO DINNER
Just like you do for moms on mother's day, take your dad out to dinner on father's day. Wear your best outfits, order an Uber or chauffeur him yourself, and make an elegant night out of it. With good food, great company, and music. You may even decide to combine activities after the dinner and go to some other place for fun like a bar or go skating.
11. GO BOWLING
Another great activity to do with your dad on father's day is to go bowling with him. You can go as a family and have fun together spending some good quality time as a family – which may not always happen as frequently as it used to or as you would like especially if the kids are grown or no longer live at home.
FREQUENTLY ASKED QUESTIONS
1. How can I make father's day special?
Making a father's day special is a really easy thing to do. First, consider activities that your father likes to do – is he a sportsman, does he like cars, does he like outdoor activities, or is he a lazy dad and would rather stay home and rest on father's day?  Knowing what your dad likes will help you narrow down the activities you can do with him and what activities he will enjoy and thus making him feel special because your gifts to him will be considerate and center around him and not what you think he would want.
2. What can I do for father's day with no money?
There are many things to do with your dad at home that do not require you to spend any money on father's day. Some of these things include; sing him his favorite song, watch his favorite movies with him, play games with him (either video games or board games – whatever he chooses), and you can even make handmade greetings card special for your dad. DIY projects that involve things you already have around the house can be your go-to if you are handy but if not then you can perform acts of service for the whole day instead to show your dad that you care about him.
3. What is the best gift for dad on father's day?
According to this study conducted in 2013, most dads prefer getting gift cards, electronics, dinner, and something homemade – in that order. However, the best gift you can give to your dad is a gift that he will find useful or sentimental – if your dad is a gamer these gifts would be perfect for him. Also, check out our article on what to send dad for father's day which you may find especially helpful if you are not visiting your dad for father's day.
What do you want to receive for Father's Day? Source: www.creditdonkey.com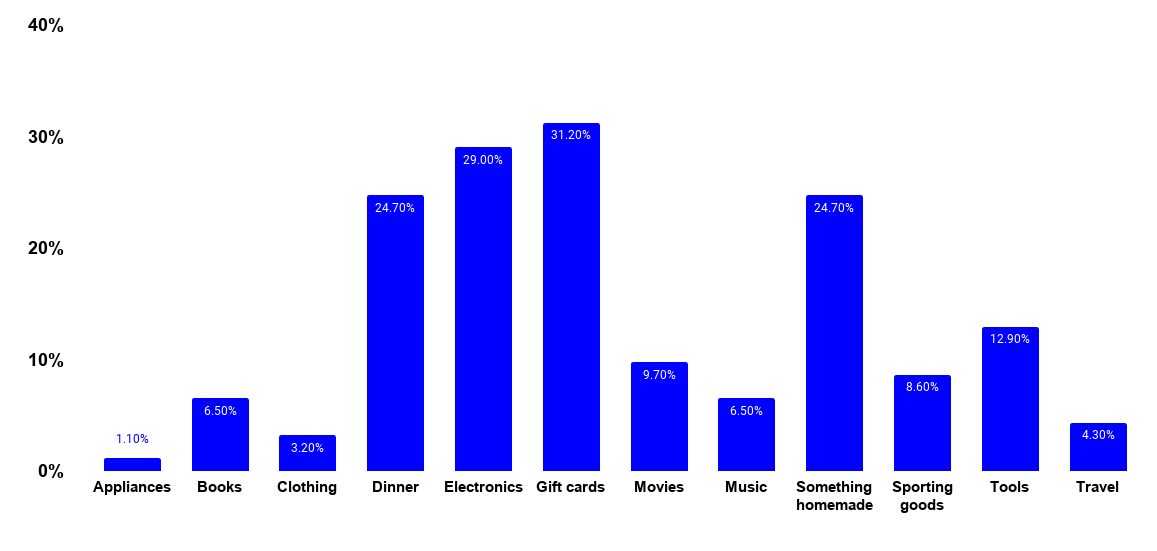 4. What can a father and daughter do together on father's day?
There is such a special bond between a man and his little girl. However, as a girl, you may not always like what your dad likes nor is he in your interests. For father's day, you will want to find activities that both of you enjoy. Some of the activities you can try out together are (but not limited to); bike riding, playing cards/poker, take up a workout class together, and prepare a meal neither of you have prepared before. The idea is to find activities you can both enjoy and bond over.
5. What is the best thing to do on father's day?
The best thing to do on father's day is whatever your dad wants to do. Simple. On father's day, your dad is dadnificient – whatever he says goes! Indulge him and get out of your comfort zone, even if they may not be your definition of fun.
CONCLUSION
We hope you find this list of creative and fun things to do on father's day with your dad helpful and you have gotten some ideas on how to celebrate your dad this father's day.
ESTIMATED TIME DESIGNING AND UPLOADING THIS ARTICLE
ESTIMATED TIME RESEARCHING AND WRITING THIS ARTICLE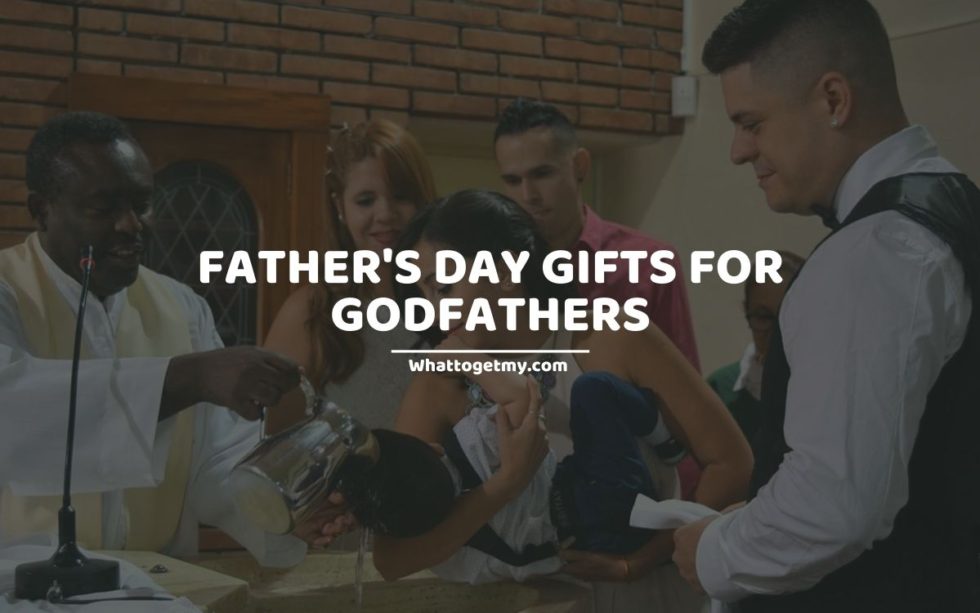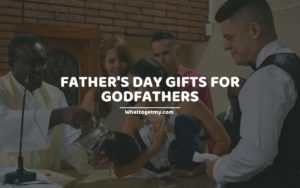 21 Cool Father's Day Gifts for Godfathers
Godfathers that are actively involved in your life or in the life of your children deserve to be appreciated. Fathering a person is a huge responsibility that many people are not willing to take on. If your godfather or your child's godfather actively takes on
Read More »