17 Things to Do With Teenage Friends When Bored
WhatToGetMy Instructional Article
You are here because you are bored and wondering "what do teenagers do for fun?" Well, lucky for you we know exactly what kind of stuff teens should do to get rid of their boredom.
Realizing that the period that most teens have a lot of time on their hands and are often bored and don't know what to do are when they are on a break from school, we have divided this article into sections that provide information on what teens should do during their summer and spring breaks, specifically.
THINGS FOR TEENS TO DO IN SUMMER
1.

THRIFT SHOPPING
One of the best things to do as a teenager during the summer is to go thrift shopping with your friends. It is the best way to get good quality and fashionable clothes that suit your personal aesthetic without breaking bank. There is always something for everyone at a thrift shop and you will never forget the thrill of finding exactly what you are looking for.
2.

SURFING
Surfing is a great activity for summer. If you and your friends are into it, it can be a great bonding activity, too.
3.

BEACH DAY
The other side of surfing is this relaxing teen hangout idea; beach day. Grab a few cold drinks, some snacks, and sunscreen of course – and have a good lazy day by the beach. You can even bring games to play by the beach such as soccer and volleyball.
4.

ICE CREAM DATES
Another one of the most fun outings for teens during summer is ice cream dates. The best thing about them is that they can either be a two people activity or a group activity depending on who is available and how many of your friends you want to include in your plans.
5.

ROLLER BLADING
A fun activity to do with your friends if you know or are trying to learn how to rollerblade. It also provides good content for social media so that's an added bonus.
6.

GO KARTING
Another fun activity for a teenager is go-karting also. It gives you the rush of driving bust safe and in a controlled environment.
7.

PICNICS
Picnics are a cute idea to have with your friends when you just want to hang out, catch up, and eat nice food at a beautiful and aesthetically pleasing place. It can be at any one of your friend's houses/gardens/backyard that you have decorated nicely. This is an activity best fit for a group of close friends because it is intimate in nature.
8.

BOWLING
Another one of the fun things that teenagers can do during summertime is g bowling. It is fun because it involves large groups of friends and you can never have too many people meaning everyone who wants to join can do so. You know what they say, the more the merrier.
THINGS FOR TEENS TO DO IN SPRING
9.

BIKE RIDES
One of the most fun and random things to do with a group of teenage friends is going for bike rides, because why not? Just think about it, when was the last time you and your friends went out and about riding your bikes? Exactly! Take your bikes out for a joyride and explore new places you can't normally with a car.
10.

BASKETBALL
Another one of the most active things for teenage girls/boys to do is play basketball. Basketball is such a great game and can be played by anyone who is interested in it. You can share techniques, and talk about recent games you have seen.
11.

GET CREATIVE
There are many things for teenage girls/boys to do when it comes to being creative. You can become a writer, painter, musician, and actor – among other things. You can also use your creativity as a way to express yourself and communicate your feelings to others.
12.

GROW YOUR SOCIAL MEDIA FOLLOWING
One of the most productive things to do with teenage friends at home is to grow your social media following. In this day and age, having a large social media following can get you brand deals and make you big money. Consistently creating and posting on your page is one of the ways you can get more followers to your page and it is easier to create engaging content when you are with your friends as opposed to alone. The best part about this is all you need is your friends, phone, and a stable internet connection!
A study by the Pew Research Center in 2018 showed that Youtube and Instagram are the most used social media apps by teenagers and these are also apps that pay you to use them once you hit a certain following or if your content is getting a lot of views.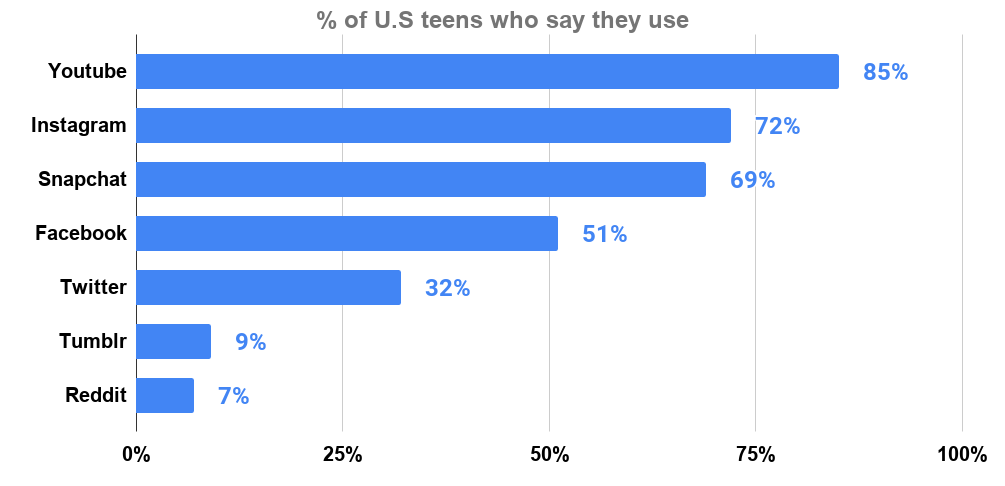 CHEAP THINGS TO DO WITH FRIENDS
13.

VOLUNTEER
Volunteering is one of the best free things for teens to do. Find a local shelter, elders home, or soup kitchen in your local area where they need a set of extra helping hands and help out. It is always nice to be there and help those who are less fortunate than ourselves.
14.

TEND A FLOWER BED/GARDEN
Tending to a flower bed or starting a garden can be a good and therapeutic thing for you and your friends to do. It can also teach you responsibility and patience, both of which are virtuous values to have especially as a person who is still growing and learning.
THINGS TO DO WITH TEENAGE FRIENDS WHEN BORED
15.

DIY ESCAPE ROOMS
Another thing you can do with a group of friends is to create a makeshift escape room with elaborate clues. It is great fun for people who like to solve mysteries. For additional fun, you can also try making a DIY murder mystery.
16.

SKY GAZING
For bored teenagers, you can always go out and look at the sky. You can either stargaze or watch the sunset or sunrise. If you are going to go to a high vantage point for more clear speculation, always go with multiple friends that you trust especially if the point is in the woods or a secluded area.
If you live in a small town, take a look at this article on fun things to do in a small town with friends.
17.

CREATE A TIME CAPSULE
An amazing group activity for teen girls/boys to do is to create a time capsule. You can do this by putting items that are popular or items that are special to you and your friends in a box that you will seal off for a given and agreed-upon time. The best thing about this is it will be an amazing experience to uncover it years later and see what was going on in your lives, looking back. You can also write letters and short notes to your future selves or your future friends.
FREQUENTLY ASKED QUESTIONS
What are some fun things to do at home with friends?
If you don't want to or aren't feeling up to leaving your house, you can always invite your friends over to chat and watch tv together. You can organize snacks and pick out your favorite shows to watch and binge watch all day.
What are some fun things to do with friends at night?
Sleepovers are the most common and obvious activity you can do with your friends at night. You can play different games, talk about boys/girls, play video games, go through your social media, create stories and videos for your socials, and eat all the junk food in the world.
CONCLUSION
This article has covered some of the most cool activities for teens and also cheap things for teens to do during their summer or spring breaks. Remember that as a teen, it is important to surround yourself with friends that care about you and have your best interests at heart, and know that it is okay to not be friends with everyone – just a few people who like you, and respect your boundaries.
With that said, we hope you have fun with your friends trying out these activities that we have picked out.
ESTIMATED TIME DESIGNING AND UPLOADING THIS ARTICLE
ESTIMATED TIME RESEARCHING AND WRITING THIS ARTICLE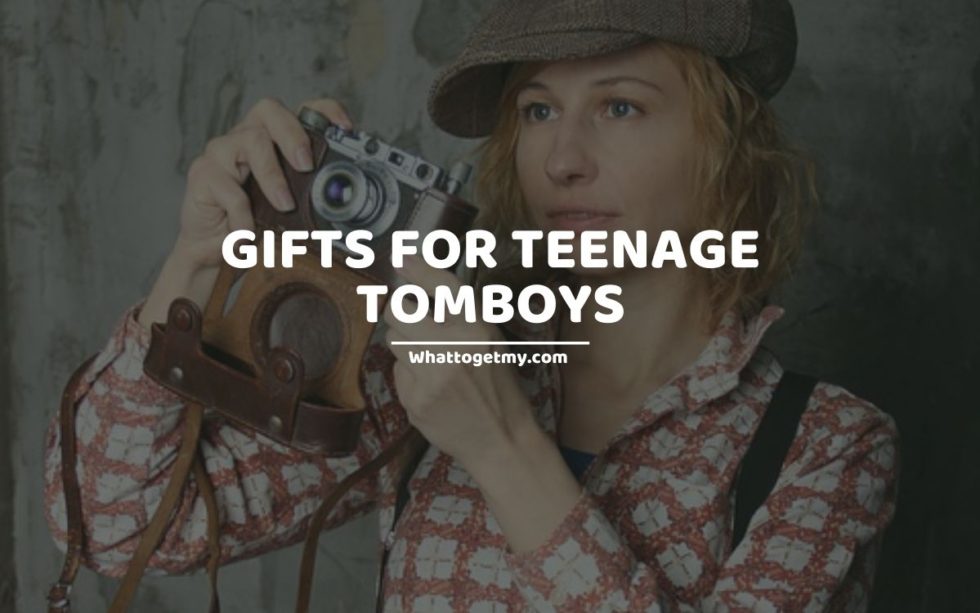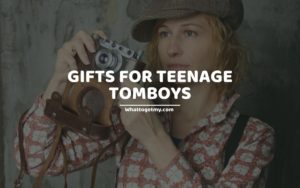 Teenage tomboys are all different and have different interests and hobbies that define their personality, knowing these interests and hobbies can make the task of finding a gift for them a little bit easier This article has tried to take into account the different hobbies
Read More »