What to Bring to a Pool Party: 14 'Must Have' Items
WhatToGetMy Instructional Article
Before you head out to that cool pool party, you might need to check this list and be sure you are not leaving any essential item behind. You wouldn't want a situation where you'll have to burden others with your requests. Not cool.
Sometimes, pool party organizers may provide some of the items on this list but what if they don't, or what if their supplies aren't enough? Blame convos are futile and unattractive at pool parties. It's best to go prepared so that you can have as much fun as you can.
Before we dive into our 'must-have' list, here are some things you need to consider while preparing for a pool party
Some pool parties are themed, find out if the one you're going to is themed, and try to dress accordingly.

You will be meeting a lot of characters, be nice and friendly. Be open to helping people too. You never know who turns out to be a great friend.

Pool parties are usually held between 1 pm – 5 pm, therefore you will be partying under the sun. You need to have the right items or products for protection and hydration.

Although snacks and drinks will be provided, if the estimated number of attendees is large, it will be a good idea to go with a few snacks and drinks for yourself and maybe someone else.

Avoid eating heavy stuff especially a few minutes to the party, you do not want your .bowls to slow you down

The pool can get crowded and you may not want to dive into it, therefore get something to keep yourself busy.

Prepare for the best and worst case scenarios. Make sure your phone is fully charged and that you have cash in case of an emergency.
Other articles that you might find interesting are;
POOL PARTY CHECKLIST
1. SWIMSUIT
First and foremost get your swimming outfit ready. A 'must-have' for everyone going to a pool party is a swimsuit. It doesn't matter whether you are getting into the pool or not, try not to make yourself the odd one out. What's the fun in wearing jeans or a tight dress throughout the party. Get a swimming outfit that you're comfortable wearing in the midst of people. If the pool party is themed and you cannot find swimsuits to match the proposed theme, go for colors that match the theme.
2. TOWELS
Even if you've decided not to get into the pool, still pack a towel. Here are some reasons why you should hold a towel; you might be dragged into the pool, the organizers might provide water guns for splashes, you might wish to sit by the poolside and deep your feet inside the pool or go for a swim and you might want to lay on the lawn. Towels always come in handy at pool parties.
3. COVER-UPS
Apart from cover-ups being fashionable and classy, they are comfortable to walk around in and they also help to protect your skin from the harsh effects of the sun. Excessive exposure to the sun increases your chances of aging fast and getting skin cancer CDC. You do not need to punish your skin or health while having fun. If you will be spending hours at the pool party, under the sun, it will be nice to go with a cover-up.
4. FLIP FLOPS
The ground can get really hot and uncomfortable to walk on barefooted. You don't want anything to limit your movement. There are lots of cute and inexpensive flip-flops on amazon, you might want to get a pair.
5. SUNSHADES
If you are yet to buy sunglasses, look for one that guarantees you protection from UVA and UVB radiation. Usually, when chilling on the lawn or pool, people lie upwards towards the sun and their eyes can absorb a lot of UV radiation. CohensFashionOptical.com notes that good sunglasses help to minimize the risk of getting eye cancer, cataracts, and complications associated with excessive UV exposure. In addition to protecting your eyes, sunglasses add to your sense of style.
6. SUNSCREEN
You probably already know the importance of putting on sunscreen but it has to be reemphasized. Do not go to a pool party without sunscreen. It protects you from sunburns, keeps you looking young and fresh, and minimizes your chances of getting deadly skin cancer. Did you know that the estimated number of new skin cancer cases for 2020 are; 60,000+ for males and 40,000+ for females.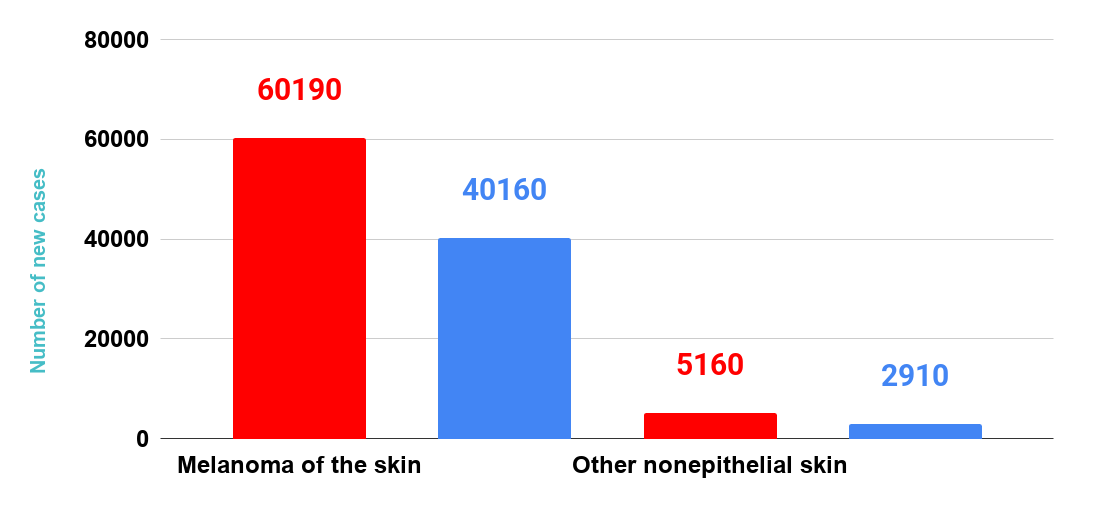 7. BUCKET HAT OR WIDE BRIM HATS
For extra protection, get a bucket hat or wide-brim hat. These hats are also fashionable, classy, and affordable. Lanzom sells a wide range of ladies Brim hats and Ruth&Boaz have a good range of unisex bucket hats.
8. BAG
You need a sturdy bag to put in all the items you will be needing at the pool party. Preferably, get one that is water-resistant, with lots of compartments and a lock option. For wet towels, flip flops, and swimsuits, get this Lite wet bag and pack them in it before putting it into the main bag after use.
9. UMBRELLA'S
Umbrellas add to the ambiance of the party as well as provide a shield from the scorching sun. The ones provided by the organizers are usually not enough for everyone, therefore it is a good idea to go with one. Check out this G4Free Extra Large golf umbrella, its sturdy, windproof, wide, and stylish. It also comes in different colors.
10. WATER BOTTLE
Going with your own water bottle is important. Partying under the sun can be draining and people need to stay hydrated, therefore water dispensers run out fast. In the event they are catering for a large crowd, with your own water bottles,  you are able to store enough water that will sustain you throughout the party. Insulated water bottles are the best.
11. SNACKS
The number of snacks you go with should be dependent on how big the party will be. If it is a small pool party with a few friends, there is almost no need to take snacks along. But if it is a large crowd, go with snacks. People get hungry while partying and therefore snacks finish fast. You do not want to be hungry and angry at a pool party. Check our article gifts for snackers for snack ideas.
12. COOLERS & COLD DRINKS
Some organizers do not permit people to bring drinks to their pool parties, some do but however you pay before entering with it and lastly, some organizers do not care whether you bring drinks or not. Beverages rarely run out at pool parties which is a good thing, but sometimes, they serve beverages you don't like. If you have the option of going with drinks to a crowded pool party, go with it.
13. GAMES
Pool parties are all about fun and more fun. You are allowed to bring in games to keep yourself and the next person busy. There are lots of fun and amazing games to take along with you to a pool party. Find ideas in our articles two player games, four player games and 6 player games.
14. GROOMING KIT
Lastly, do not forget your grooming kit. Go with your combs, deodorants, light scents, face wash, creams, lip gloss and etcetera.  Quite often, people forget their grooming kit and leave the pool party looking awful. This should not be the case. Go prepared and don't be seen looking 'unfresh'.
FREQUENTLY ASKED QUESTIONS
Things to bring to a pool party
Swimming suits, sunscreen, sunglasses, insulated water bottle, towels, grooming kit, snacks and many more. We've listed 14 'must-have' items when going to a pool party. It is important to bring items that will shield you from the sun and help you have fun at the pool party. 
Excessive sun exposure can also make you feverish.
What to have at a pool party
Snacks, drinks, music, floats, patio umbrellas and pool chairs, serving cutlery, tables and pool games are a must have for everyone hosting a pool party. For items that will not be available, it is important to inform your guests to come with theirs. Other additions and decors will be dependent on the theme chosen for the event.
CONCLUSION
Pool parties are a fun way to spend summer. When preparing for that cool pool party, there are important items you should go with. Oftentimes, organizers inform guests of what to bring to their pool party. However, whether they inform you or not, some of the items you should always go with to a pool party are; swimsuits, sunscreen, sunglasses, brim hats, hydrants, entertainments like games and music gadgets and lastly, grooming kits. If you will be spending a lot of time under the sun, it is important to invest in products or items that protect you from sun rays. While having fun, your health should remain a priority.
ESTIMATED TIME DESIGNING AND UPLOADING THIS ARTICLE
ESTIMATED TIME RESEARCHING AND WRITING THIS ARTICLE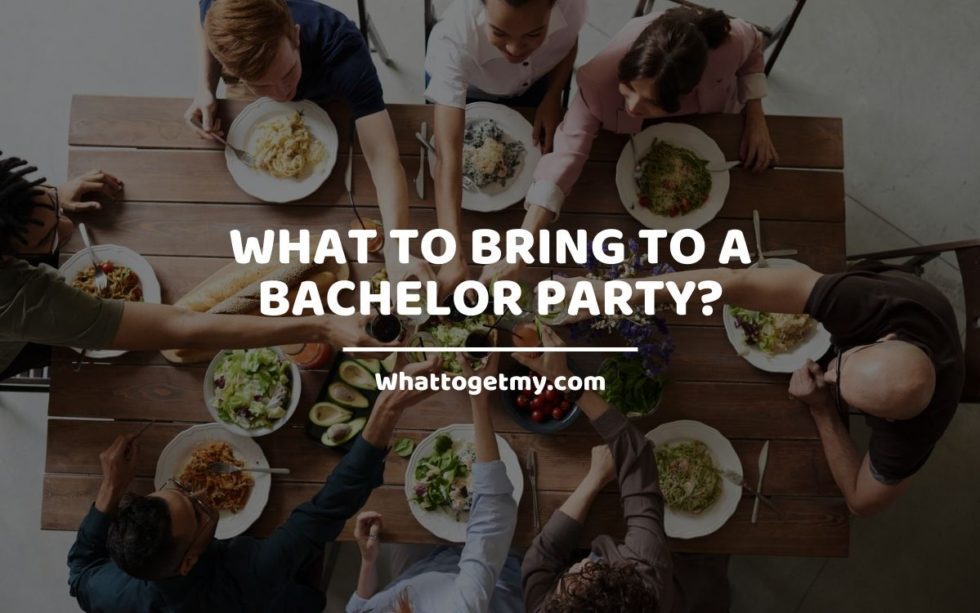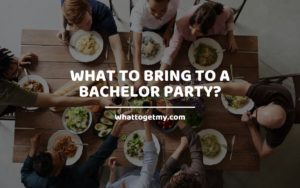 What to bring to a bachelor party?
What to bring to a bachelor party? WhatToGetMy Instructional Article What to bring to a bachelor party isn't just a question about the things you need to have fun. You also need to consider travel arrangements, events you plan to visit, etc. Some people say
Read More »