Where to Take Kids for Their Birthday - 19 Party Places Ideas for Kids
WhatToGetMy Instructional Article
Answers to questions such as the age of your child, their interests and hobbies, what they generally like, and what your budget is, are determining factors in deciding on where to take kids for their birthday.
This article lists 19 best birthday party places for kids that are not your house and has a party place idea or two for you to pick from that covers kids of all age categories especially toddlers to tweens and early teens. They are also suitable for all tastes and preferences and are also tailored to any budget.
If you're looking to celebrate your child's birthday outside your home and looking for ideas for other alternative and best birthday party places for kids, you're reading the right article. This article provides the needed insight into the best places for a kid's birthday party that isn't your house.
Some Important Questions To Answer In Choosing A Place To Take Your Child For Their Birthday.
Answers to these 6 questions will help you in finding the appropriate and best place to take your child for their birthday from our list:
How Old Is Your Child?
The age of your child will play an important determining factor in deciding where would be fitting for your child's age. For example, while a tween or teen may appreciate a birthday party at an ice skating rink or bowling alley, a 3-year-old may not get the same kick from having a birthday at that venue.
You will like this related article on some birthday ideas for a little child – 2-year-old birthday day out ideas.
Is There A Theme For The Birthday?
The question of whether there is a theme is also an important one because it will determine whether the venue you have in mind would be flexible enough to allow your birthday party to reflect the theme.
Say for instance you want to go with a Barbie theme for your little girl who loves her barbie dolls, but you are thinking of taking her to an ice cream shop for her birthday, you may not be able to decorate the ice cream shop to your heart's desire with Barbie-themed party decorations. In such a case, you will need to opt for an alternative venue that would allow you to have more Barbie-themed decorations and bring the theme to life.
You would also like our other children's birthday-theme articles – 6 Year Old Birthday Party Theme Ideas and Double Trouble Birthday Party Theme.
What Kind Of Things Does Your Child Like?
The answer to this question makes it relatively easy to choose an alternative venue. If your child loves nature and animals for example, then you know that they would love a birthday party at the zoo or wildlife park. If they love arts and crafts for instance or enjoy cooking, then you know they'll get a kick from a birthday party at an arts and crafts studio or cooking class.
Choosing a birthday venue that resonates with the kind of things that your child likes will ensure that they thoroughly enjoy the party.
What Kind Of Birthday Celebration Do They Like?
This question would become all the more important if your child is a little older, like say their early teens. Some children may not enjoy elaborate birthday celebrations as much as their peers, and going all out in such a case would not have the desired result because they won't enjoy it as much as you'll hope for. If they like small intimate affairs, then venues that offer small intimate celebrations like cafes and restaurants would be better.
What Is Your Budget For A Birthday Party?
And finally, when all is said and done, this is what will determine how far you can go. But not to worry, almost all the party place ideas for kids in this article are very budget-friendly and will not break your bank but yet deliver fun and excitement for your child on their birthday.
Also, check out this related article on Inexpensive tween birthday party ideas for affordable birthday ideas for your tween.
What time and season of the year does their birthday fall under?
If their birthday is the middle of winter for instance, then you are limited to indoor venues, and would not be able to have it outdoors, especially if your child is still very young.
Check our winter birthday article in Teenage birthday party ideas in winter.
19 Best Birthday Party Places For Kids.
Our list of 19 Best Birthday Party Places for Kids is divided into 4 categories that cover places to take a toddler for their birthday, fun places to go for kids' birthdays, places to celebrate kids' birthdays, and the best places to have a kid's birthday party.
Where To Take A Baby For Their First Birthday? Places To Take A Toddler For Their Birthday.
A toddler at 1 year old, does not appreciate birthday parties as much because they do not know what is happening. In our article on How To Celebrate The First Birthday Without A Party, we exhaustively provide alternatives to having a first birthday for your baby/toddler. It will be a useful read to refer to.
In addition to the ideas in that article, here are 2 cool places you can take your one year toddler for their birthday:
Amusement Parks.
Amusement parks are a fun and cool place for a kid's birthday and are appropriate for a toddler because there are toddler-friendly rides that you can take them on. The whole ambiance and setting of the amusement park will also keep them fascinated and excited.
The beauty of this birthday venue is that you don't have to do anything but enter and pay for the rides and any other value-added service you decide to enjoy. To make it extra special, you can order a birthday cake from one of the cafes at the amusement park.
Playground Parks.
If you live in a place like Madison or Norfolk for example, you are spoilt for choice on playground parks where you can take your toddler out to celebrate their birthday (according to this 2019 survey reflected in the chart below).
Cities with the largest number of park playgrounds per 10,000 residents in the United States in 2019. Source: Statista​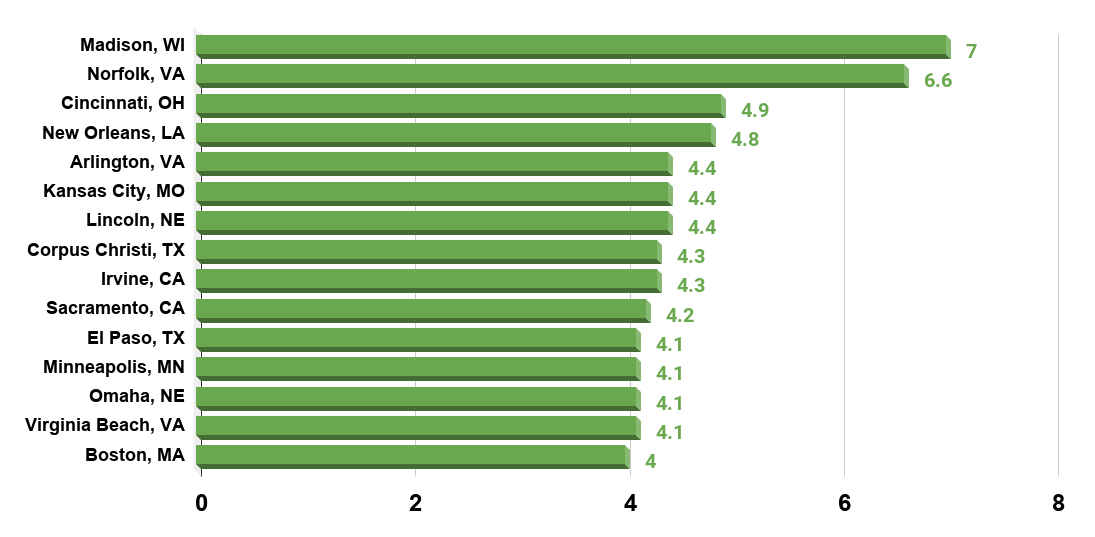 Playground parks provide the perfect setting to play with your toddler as a way of celebrating their birthday. This is a great way to bond with your baby and does not cost anything or too much. A quick search on your Maps should give you a list of all playground parks closest to you where you can celebrate your baby/toddler's birthday.
If you wanted more company, playground parks are big enough to allow you to use a section of it to celebrate with the number of people you have in mind. You could invite your friend(s) with their babies and make it a mum's and baby's birthday day out in the playground park. You all get to bond and catch up over playing with your toddlers – the perfect win-win for everyone.
Also, check out our related article on Benefits Of Spending Time With Your Child.
Fun Places To Go For Kids' Birthdays.
These 5 party places ideas for kids are the perfect fun places to go for your kid's birthday.
Bounce Venues.
Little children love bounce venues where they get to gleefully bounce around without a care in the world. Any place that has bouncing play equipment will be a good place to have your child's birthday. And afterward, you can take them out to their favorite restaurant or an ice cream shop for a delightful meal and/or dessert treat.
In some places, you will find a restaurant that has a cool kid's play section with bouncy playthings. Where you have this alternative available, it is a better option to explore because you kill two birds with one stone.
Trampoline Park.
Trampoline parks are the preferred alternative for older children such as tweens and early teenagers. Trampolines are also bouncy and are designed with older children in mind. Your tween or early teenager would love their birthday at a trampoline park where they will have a fun and exciting time playing around and enjoying the birthday euphoria.
Bowling Alley.
Bowling alleys are also fun birthday party places for older children from 6 years and above. They will love the chance to get to bowl while having their birthday party too.
Bowling alleys have lounge areas that you can request to be used for a mini birthday celebration. Find out from them how the arrangement will work so that this helps you with making budgetary arrangements.
Ice Cream Shops.
Kids love their ice cream very much and imagine how delighted they will be in having their favorite dessert on their birthday. A trip to the ice cream shop on any child's birthday will make their day.
Let them have their favorite scoop flavor for the day and don't forget a birthday balloon or hat for them. A little dressing up to go to the ice cream shop will also get them excited about it.
Beachside.
The beach is another fun place for a child's birthday party. They can build sandcastles, play beach volleyball, and frisbee, or they can just have fun splashing around in the water.
The beach provides endless opportunities and a beach -themed birthday party is always fun.
You may also like our related article on Fun Places To Go For A Teenage Birthday Party.
Cool Places To Celebrate Kids' Birthdays.
These 9 places are also cool places to celebrate a kid's birthday.
Arts And Craft Store.
If your child is an artsy lover, then they would be thrilled at the thought of celebrating their birthday at an arts and craft store.
To make it extra special for them, find out from the store if they could hang up a happy birthday decoration that has the name of your child in a prominent place in the store some hours before you arrive so that it is the first surprise your child sees as they enter the store with you. You can even have the staff scream "surprise" as you enter with your child if they are also amenable to it. Imagine the delightful look on your little one's face when this happens.
Museum.
This is another birthday place your child will love if they love going to the museum. You can combine the museum outing with the celebration at the arts and craft store. Start at the museum and then complete the artsy birthday celebration with the surprise at the arts and craft store.
Aquariums.
Children are fascinated by aquariums and the exciting sea animals they get to see. A birthday celebration with an aquarium backdrop and excursion around the aquarium will be delightful for your child, especially very young children between the ages of 2 to 8. Children above the age of 8 may not appreciate it as much as a way of celebrating their birthday.
Restaurants.
You can't go wrong with restaurants. And with current restaurant trends now favoring more kid meals and gourmet kid meals, (according to a 2018 survey), you are sure that your child will be excited at all the food possibilities they'll be spoilt with at their birthday.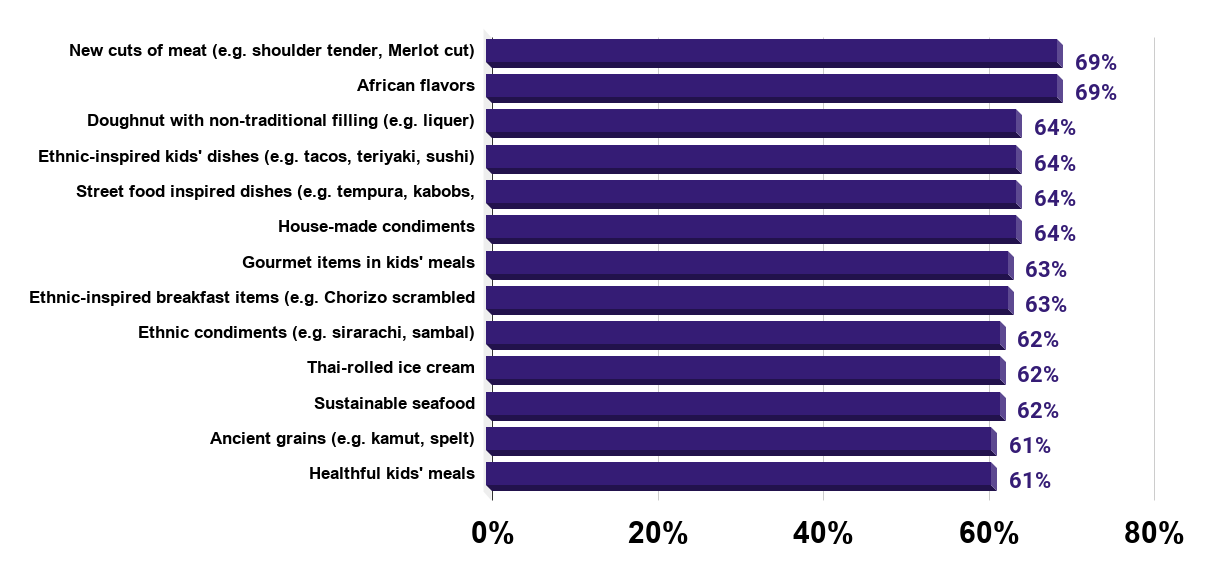 And if you wonder if they would love quick-service restaurants or fast-food restaurants as they are more commonly called, then you need not worry because according to a 2010 survey, 63% of children love eating at quick-service restaurants.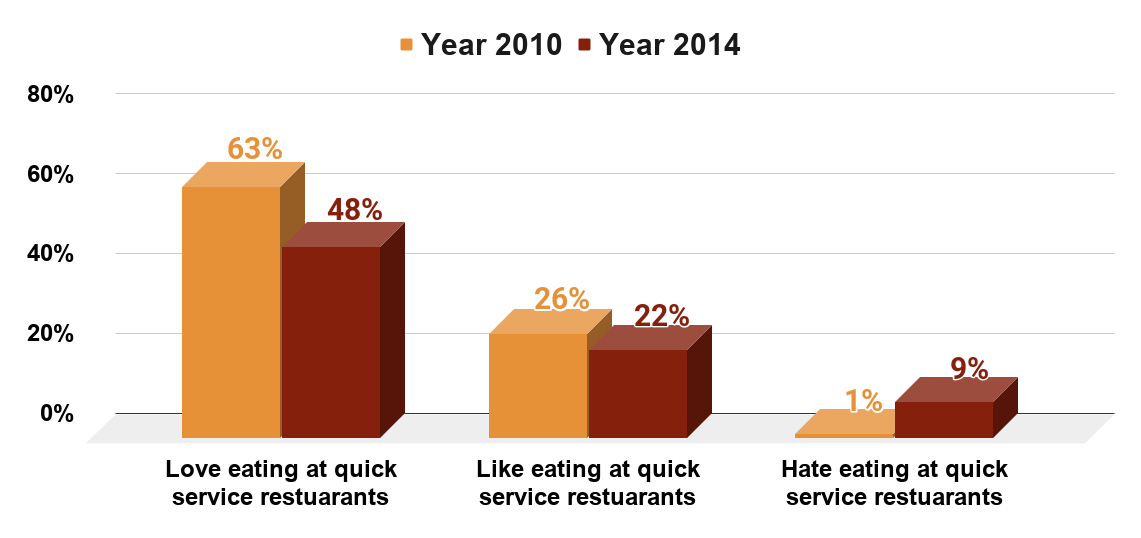 But remember to keep the indulgence in the quick restaurant fast foods to as much of a minimum as possible because they are not very healthy although a day of indulgence can be allowed, and will do no harm.
Zoos.
Birthday celebrations at the zoo is a great way to fascinate or keep your child fascinated with nature and the animals at the zoo. Find out if the zoo would allow you to set up a little celebration in a section of the zoo.
Farms.
Farms are another good natural setup for a child's birthday. With their open spacious field, farms also present endless possibilities for a child's birthday. And you could use it as an opportunity to teach and get them acquainted with farm things like milking cows. They may just fall in love with it.
Ice Rinks.
Tweens and teenagers will love a birthday celebration at an ice rink. They will be thrilled at getting the chance to ice skate on their birthday.
Cooking Classes.
Children that love exploring with cooking different kinds of easy foods will be thrilled at the idea of cooking a special meal for their birthday. Sign them up for a cooking class and be sure to tell them that it's your child's birthday so that they make it extra special for them. It will also make your child very happy to have you present proudly watching them do their thing.
Art Studios.
Spoil your art-loving child to a day at the art studio trying their hands at painting and drawing. This is also very therapeutic for them.
Best Place To Have A Kid's Birthday Party.
If you're more interested in having a more elaborate birthday party but do not want it at your house, these are some of the best places to have a kid's birthday party that allows you to decorate to your heart's desire and have as many kids invited as you want.
Swimming Pools.
Everyone loves poolside parties, and children are no different. It's the perfect excuse to splash around and play in the swimming pool while having a nice birthday cake and party.
Community Halls.
Community halls allow you to decorate to your heart's desire and are usually not expensive to rent out. You will however need to do extensive decorations to give it a birthday vibe and feel to make your child love it even more. With a community hall, you can bring your theme alive, and you have enough room to set up any special equipment you may want to set up like small jumping castles.
Recreational Centers.
Recreational centers are perfect because of the recreational equipment they have in them. You can turn the birthday into a recreational-themed party with teams playing off against each other and winning small prizes. It also allows you the flexibility of decorating to your heart's desire.
Frequently Asked Questions.
How can I celebrate my kid's birthday without a party?
You can check out our articles on How to celebrate the first birthday without a party, How to celebrate 16th birthday without a party, and What to do on your 18th birthday alone for ways on how you can celebrate your child's birthday without a party.
How can I make my child feel special on her birthday?
You can treat them to a birthday celebration at any of the 19 birthday places listed in this article. That will make them feel special.
What are some places to take a girl, boy for her birthday?
Depending on what your answer to the 6 questions listed in this article is, you can take them to any of the places listed in this article.
How do you celebrate your children's birthday?
You can celebrate it by taking them to any of the places listed in this article.
Conclusion.
Your child's birthday is sure to be fun at any of these party place ideas for kids. Remember to answer the 6 questions listed in this article, in choosing a party venue so that it reflects your child's desires.
ESTIMATED TIME DESIGNING AND UPLOADING THIS ARTICLE
ESTIMATED TIME RESEARCHING AND WRITING THIS ARTICLE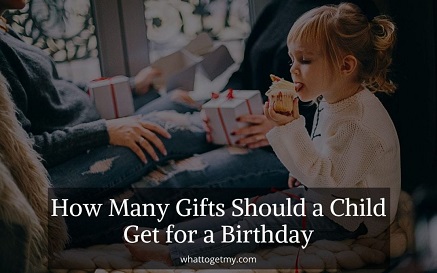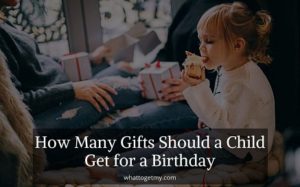 How Many Gifts Should a Child Get for a Birthday
How Many Gifts Should a Child Get for a Birthday WhatToGetMy Instructional Article Looking into the pile of gifts prepared for your child's birthday gets you thinking: Is this over-excessive? Should you have stopped, like, ten gifts ago? Are there any rules you should follow
Read More »